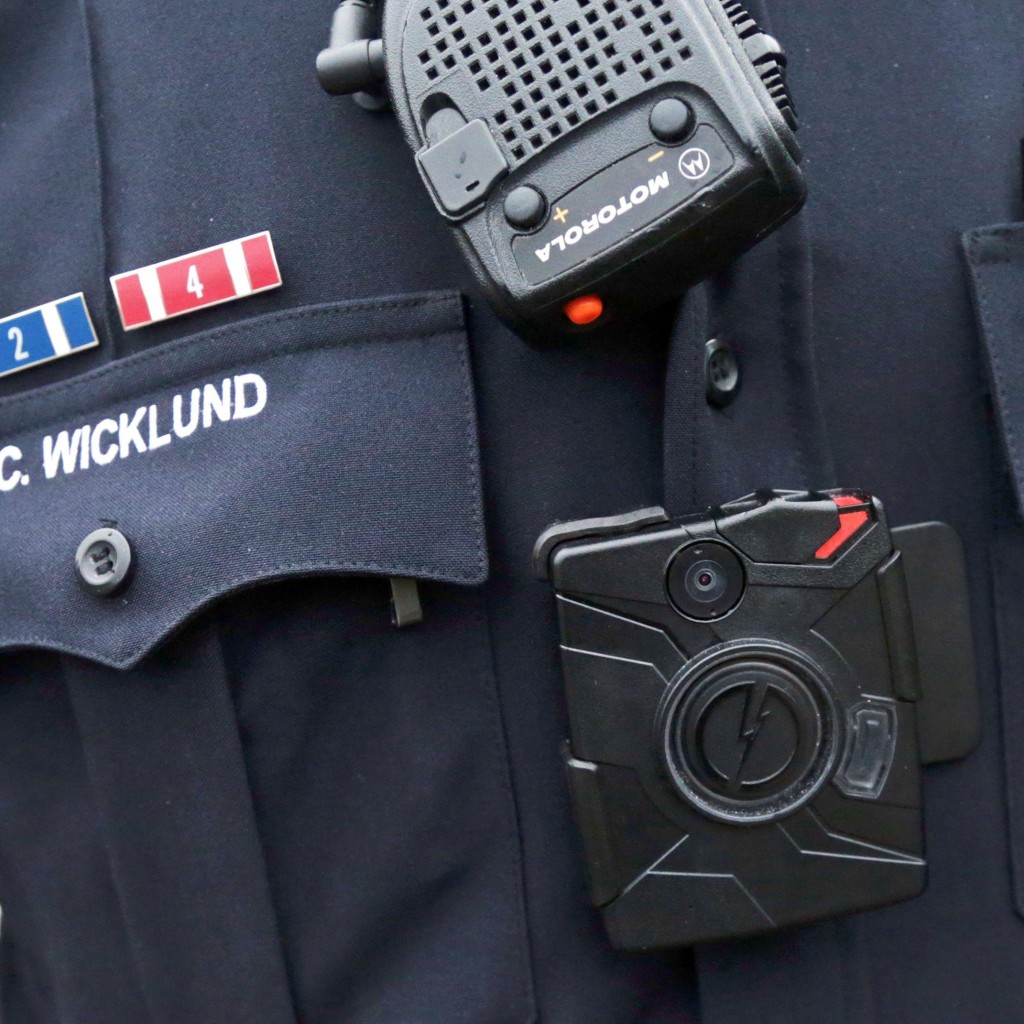 The cameras will have bluetooth technology to automatically turn them on.
The city of Tampa and the Tampa Police Department announced a major federal grant Friday that will allow the department to move forward with its body-worn camera program.
The U.S. Department of Justice's Bureau of Justice Assistance awarded $600,000 to the city that will allow the department to purchase nearly 600 cameras that will be outfitted on uniformed officers serving at or below the corporal level within the agency.
The cameras will outfit street cops, school resource officers and others who deal with the public for the majority of their shift.
"One of the most important things in modern day law enforcement is to have public trust," said Assistant Police Chief Elias Vazquez. "This goes a long way as far as building those relationships."
The Tampa Police Department has been testing body cameras on officers since 2015 when Tampa Mayor Jane Castor was chief of police. Under that pilot program, 60 officers were outfitted with cameras.
Officer Kayla Chavis is one of them.
She told reporters during a press conference Friday that the camera has helped smooth tense situations in which complaints were made about police activity and, in most cases, the cameras help show the situation was handled appropriately. She said she is 100 percent in favor of them.
The department plans to purchase cameras with the latest technology. They will be chord-free, which allows officers to wear them uninhibited. The cameras are also equipped with bluetooth technology that allows them to turn on automatically in certain situations like when an officer draws his or her taser.
Castor said she expects the majority of officers to be outfitted with cameras within the first year of the program. The city has most of the money for the program secured including the latest grant and $1.2 million that was just approved in the 2020 budget.
However there will be a phase in process. All officers who will wear cameras will have to go through training to learn when to turn the cameras on and off and how to operate them. Officers must be able to activate the cameras in intense situations without thinking, Castor said. She joked that younger officers picked up the process quicker than the older ones.
Castor also pointed to ongoing issues with body cameras the department will have to adjust to including an increase in public records requests for footage.