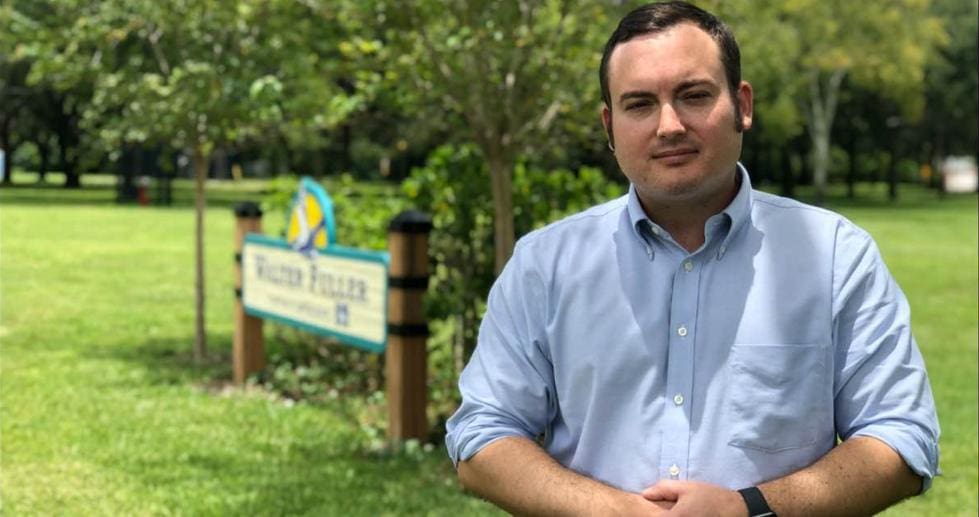 It's a late start, but it could be a pivot point for Hornbeck.
St. Petersburg City Council candidate John Hornbeck has been treading water in his campaign against Robert Blackmon, but a move this week could be a pivot point.
Hornbeck hired a campaign consultant this week who will be thrusting Hornbeck's campaign into overdrive in an attempt to make up for lost time.
Hornbeck hired Alec Reynolds, a former regional organizing director for Next Gen America. In that role, Reynolds worked to capture more votes from Millennials and new voters. He plans to utilize similar strategies to boost Hornbeck's name recognition in St. Pete ahead of the Nov. 5 election.
Hornbeck needs the push. He's so far been sluggish on fundraising, hasn't solicited endorsements and has taken on limited canvassing efforts.
That's all about to change, Reynolds said.
"We're already planning our next fundraising event as early as next week," Reynolds said. "It'll be somewhere in downtown St. Pete where the young, hip folks go."
Reynolds is scheduling call times and canvassing to get Hornbeck's name and face out in the community.
"That is the biggest issue there is," Reynolds said.
Hornbeck is facing Blackmon for the District 1 seat currently held by Charlie Gerdes. Gerdes is leaving office due to term limits.
Hornbeck is a Democrat. His opponent is a Republican. While City Council races are nonpartisan, political affiliation is an issue. Candidates cannot use political affiliation in campaign materials or mention it as part of their campaign in any other capacity. But they can highlight ideological differences without mentioning political affiliations.
One thing Hornbeck has on Blackmon is his endorsement from the Stonewall Democrats, an LGBTQ group. Gerdes endorsed Hornbeck and Mayor Rick Kriseman supported Gerdes' nod, which mostly amounts to an endorsement, which highlights, to those paying attention, what is perceived as progressive support.
Meanwhile, Blackmon is surrounding himself with support from former Mayor Rick Baker allies.
There hasn't been any polling in the race, but Blackmon's strong fundraising numbers, nearly $40,000, are an indication of robust community support.
Hornbeck acknowledged he was late to the game with amping up his campaign. He said people in the community he had been speaking with started expressing shock that his campaign team was so small. Up until this week he had a campaign manager who didn't have campaign experience and a handful of friends and family helping out. His campaign lacked the organizational prowess Blackmon has been bringing to the table with an army of support, notably from consultant Barry Edwards.
The question for Blackmon now is, does he have enough time to get his message out?