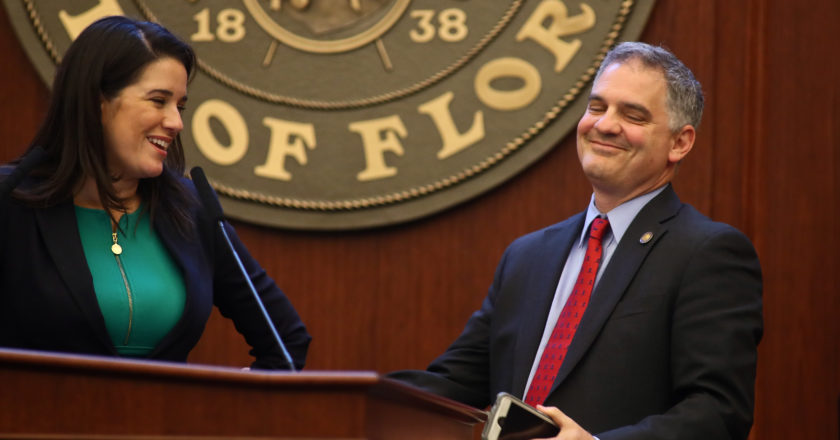 Rader joins a push to adopt a top-two primary via constitutional amendment.
Sen. Kevin Rader is once again trying to reshape Florida's primary system by reintroducing a bill to set up a top-two primary system within the state.
The Delray Beach Democrat filed a similar bill last Session, but it failed to advance through a single committee. His renewed push joins a separate effort being introduced through the ballot initiative process from a group called "All Voters Vote" (AVV).
Like last year's version, Rader's 2020 bill (SB 442) would alter the way party primaries are conducted in elections "for Governor and Lieutenant Governor, any Cabinet office, the Legislature, United States Representative, United States Senator, the office of state attorney or public defender, or any county, municipal, or district office."
In fact, it would eliminate separate party primaries for those contests altogether.
Instead, "all candidates for those particular offices, regardless of the candidate's party affiliation or lack of party affiliation, must appear on a single ballot, and the two candidates receiving the highest and next highest number of votes for that office shall, regardless of their party affiliation, advance to the general election."
With all candidates, regardless of party, appearing on a single ballot together, you could end up with two GOP candidates advancing to a general election in Republican-leaning areas. The same is true for Democrats in more liberal areas.
Primary elections tend to attract more partisan voters than general elections, potentially leading to more extreme candidates being nominated.
That can be a problem under Florida's current system.
In districts that lean heavily Democratic, for instance, whichever candidate emerges from the Democratic primary is essentially guaranteed a win in a general election against a Republican. That's true regardless of how "extreme" that Democratic candidate may be.
Rader's bill would seek to mitigate those scenarios. In theory, by creating a system where the final two candidates could both be Democrats, it leaves open the possibility that a more moderate Democrat may win in a general election over someone further left.
But in states such as California which have adopted this system, it's unclear whether that theory has been borne out in actual elections.
And it's created other unforeseen consequences as well, as explained by Nathaniel Rakich of FiveThirtyEight.
"Let's say you have a district that's perfectly split — 50-50 — between Democratic and Republican voters, but 10 Democratic candidates run for the seat compared with only two Republicans," Rakich writes.
"The two Republicans might get 25 percent of the vote apiece, while the Democrats each receive 5 percent. That would advance the two Republicans to the general election, locking up that district for the GOP."
It's unclear how Rader will secure more support this go-around in the Republican-held state Legislature.
The Republican Party of Florida has already voiced its opposition to the top-two ballot proposal from AVV. And Republican Attorney General Ashley Moody is also opposing the ballot initiative.
Given Rader's struggle to win over Republicans in the Legislature last Session, and the GOP's current disdain for the concurrent ballot push, he may face the same hurdles once again.