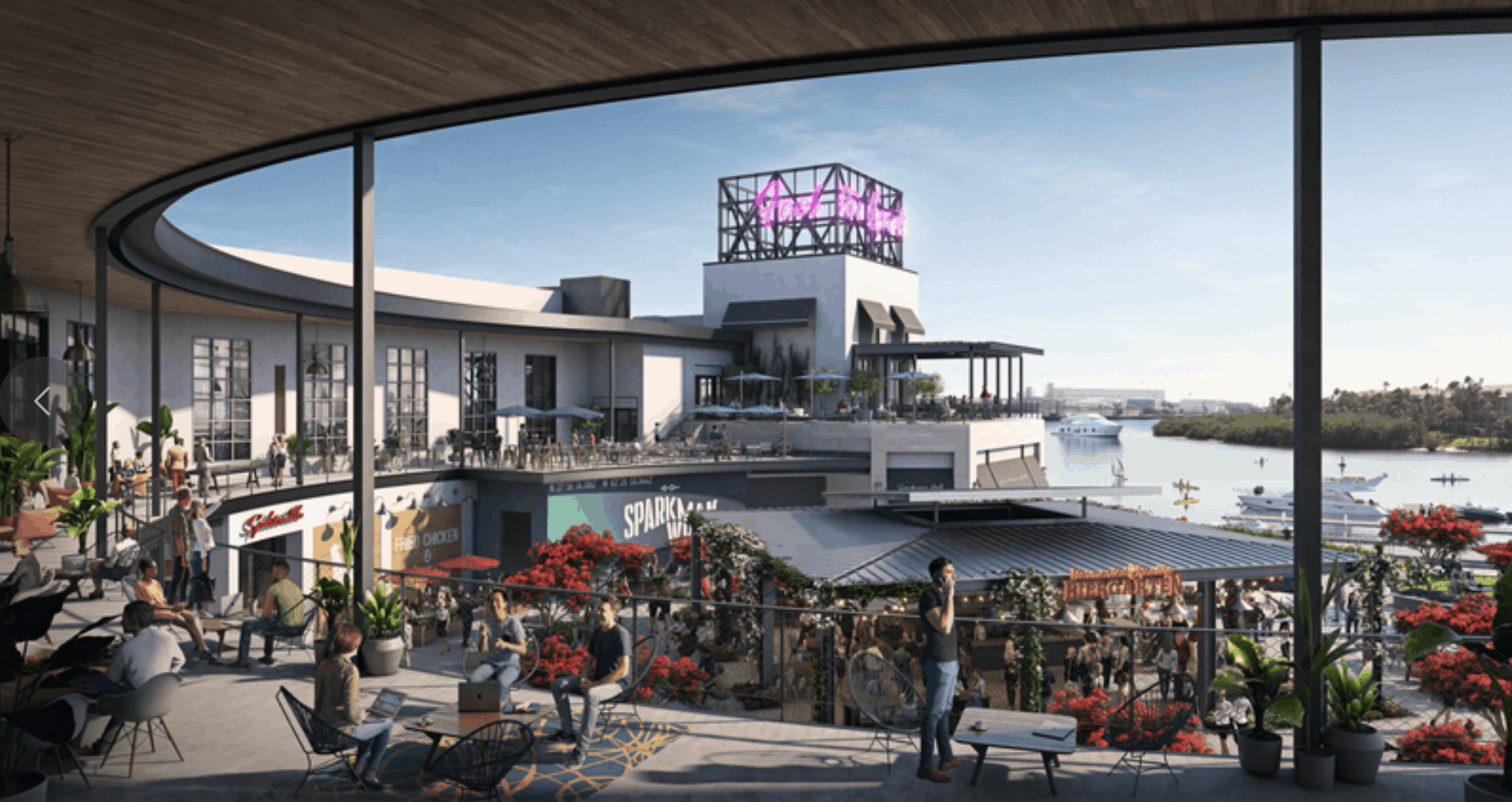 The bar will also offer some small bites.
A wine tasting bar is joining the roster of cafes and restaurants at Sparkman Wharf, developers announced Tuesday.
Strategic Property Partners, the partnership between Bill Gates' Cascade Investment and Tampa Bay Lightning owner Jeff Vinik, signed a lease agreement with Free the Cork Wine Bar to open in the new waterfront dining garden within the Water Street Tampa development already underway.
Free the Cork is a wine-tasting restaurant serving small plates and offering more than 150 bottles of wine from around the world.
Small plates will be developed by chef Nelson Perkins who has worked in restaurants including Colt & Gray in Denver and Blue Hill in New York.
SPP's announcement comes just after the group signed Italian restaurant Semolina to its new development.
Free the Cork will open next spring.
"We heard about the historic transformation taking place at Water Street Tampa and wanted to be a part of the city's ongoing renaissance," said Kristene Pommrehn, a certified sommelier, Tampa native, and co-owner of Free the Cork with husband, Jay Pommrehn. "Nearby Tampa's top cultural and entertainment destinations and just steps from the waterfront, Sparkman Wharf is the perfect place to share our passion for incredible food and wine with the local community."
Free the Cork Wine Bar will also offer a private room for small events, wine tastings and special wine-pairing dinners, as well as a "grab and go" window that will serve wines by the glass and bottle, European-style sandwiches, cheese and charcuterie, breakfast sandwiches, coffee and more.
The dining garden at Sparkman Wharf already includes several restaurants including Boat Run Oyster Company, Gallito Taqueria, Montados Tapas and Wine by Mise en Place, Edison's Swigamajig dive bar and fish kitchen, The Corners, BT In a Box, Flock and Stock Chicken and Burgers and Foundation Coffee Co.
There's also an open-air beer garden with more than 30 beers on tap.