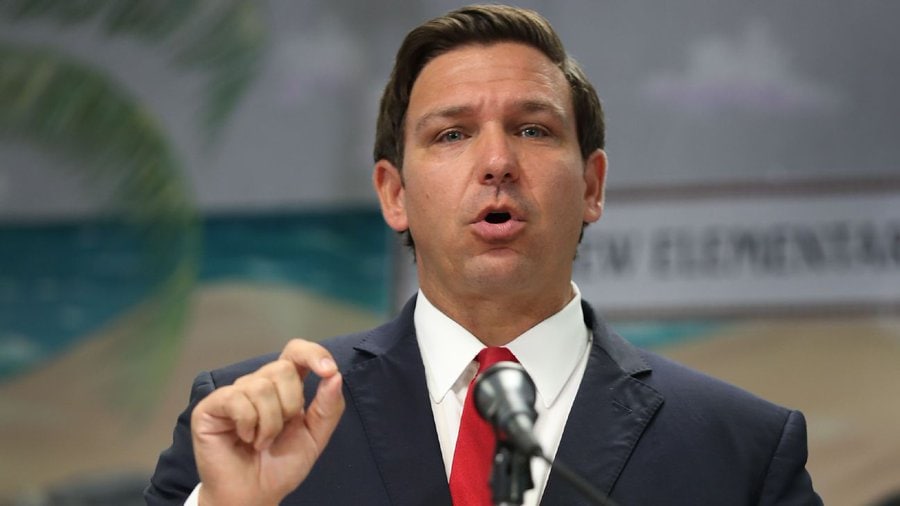 DeSantis is boasting about his legislative health care accomplishments during his first year in office
Don't expect much new in the way of a health care agenda from Gov. Ron DeSantis' administration for the coming 2020 session. That's because he says he's more focused on implementing what he already has accomplished.
DeSantis earlier this week boasted about his legislative health care accomplishments during his first year in office, and then segued into how he currently is focusing his efforts on putting into place one of the achievements: drug importation programs.
"We had a lot of good stuff on health care, as you know, from telehealth, CON reform, we did the patient savings where people can save if they choose cheaper options, then the big prescription drug thing," DeSantis told a group of newspaper reporters and editors who gathered in Tallahassee for the annual Associated Press legislative planning session.
DeSantis said his administration was "actively working with HHS" on new proposed rules that would allow Florida to move ahead with its drug importation programs as outlined in HB 19, which he signed into law June 11.
"That is one thing the president, anytime we talk, will say, 'You getting those drugs yet? Let me know if my guys aren't going fast enough. We want to do it,' " DeSantis said.
DeSantis knows that there will be tussles in Washington D.C. over the new proposed rules that would allow states like Florida to import drugs.
"We understand that's going into new waters," DeSantis said.
But the Governor also said that Florida was moving ahead at the state level with what needs to be done to establish the programs.
That's not so clear, though.
The new law requires the Agency for Health Care Administration to contract with a vendor to identify eligible prescription drugs for importation and identify eligible Canadian suppliers, among other things. The law requires the vendor to develop a "wholesale prescription drug importation list" that identifies prescriptions that have the highest potential for cost savings to the state. The law requires that the list be developed by Dec. 1, and be revised every three months after that.
AHCA spokesman Patrick Manderfield told the News Service of Florida on Friday that the agency hasn't issued a request for proposal to hire the third-party vendor.
The delay could be due in part to the money needed to get the job done. AHCA Secretary Mary Mayhew told lawmakers last month that she needed $25 million to implement the program.