In honor of Veterans Day, several organizations are offering a criminal expungement clinic in Hillsborough County. 
The State Attorney's Office organizes it for the 13th Judicial Circuit, the Tampa Hillsborough Homeless Initiative, and the Commission on the Status of Women.
Here's how it works: Those who have been arrested in Hillsborough County can have one criminal record sealed or expunged. 
The Florida Department of Law Enforcement (FDLE) administers the application process that provides several means to seal or expunge specific categories of criminal history records. Arrests or charges that did not result in a criminal conviction may qualify for a sealing or expunction.
There's no cost, which means every qualified applicant can save approximately $2,500, and community cost savings from 2018 are estimated at more than $300,000.
The "one-stop-shop" includes the preparation of application and review by the State Attorney's Office, notary services at no charge. For qualified participants, the $75 processing fee required by the FDLE will be paid for them.
Also, HART bus passes, health screenings, and voter registration opportunities will be available.
That's Tuesday at 7:30 p.m., Office of the State Attorney, 419 N. Pierce St., Tampa. Additional event details are available on Facebook.
—"Veterans Day: Central Florida celebrations honor military members" via Patrick Connolly of the Orlando Sentinel
—"Veterans Day 2019: Parades and ceremonies happening in the Pensacola area" via the Pensacola News Journal
Assignment editors — Congressman Matt Gaetz will speak at a ceremony to honor and commemorate Veterans Day, 11 a.m. Central time, Navarre Park, 8543 Navarre Pkwy, Navarre.
— TODAY'S SUNRISE —
Good news for Northwest Florida. While the U.S. Department of Agriculture doesn't offer crop insurance on trees, they've agreed to nearly $400 million to help growers who suffered huge losses from Hurricane Michael.
Also, on today's Sunrise:
— The Florida Legislature may have a reputation for being gun-friendly. But Lake County Commissioners make Tallahassee lawmakers look downright amateurish in comparison.
— Speaking of veterans; State Sen. Janet Cruz and Rep. Adam Hattersley are filing legislation to allow veterans with service-related disabilities to obtain or renew their medical marijuana cards at no cost. Usually, the cost to obtain a card is between $200-$400.
— As lawmakers in Washington talk about "saving Medicare," some seniors in Florida call that doublespeak for gutting the program that provides health care for older Americans. And they're vowing to fight back.
— The latest update on Florida Man, someone who never seems to take a day off.
To listen, click on the image below:
— TWEET OF THE WEEKEND —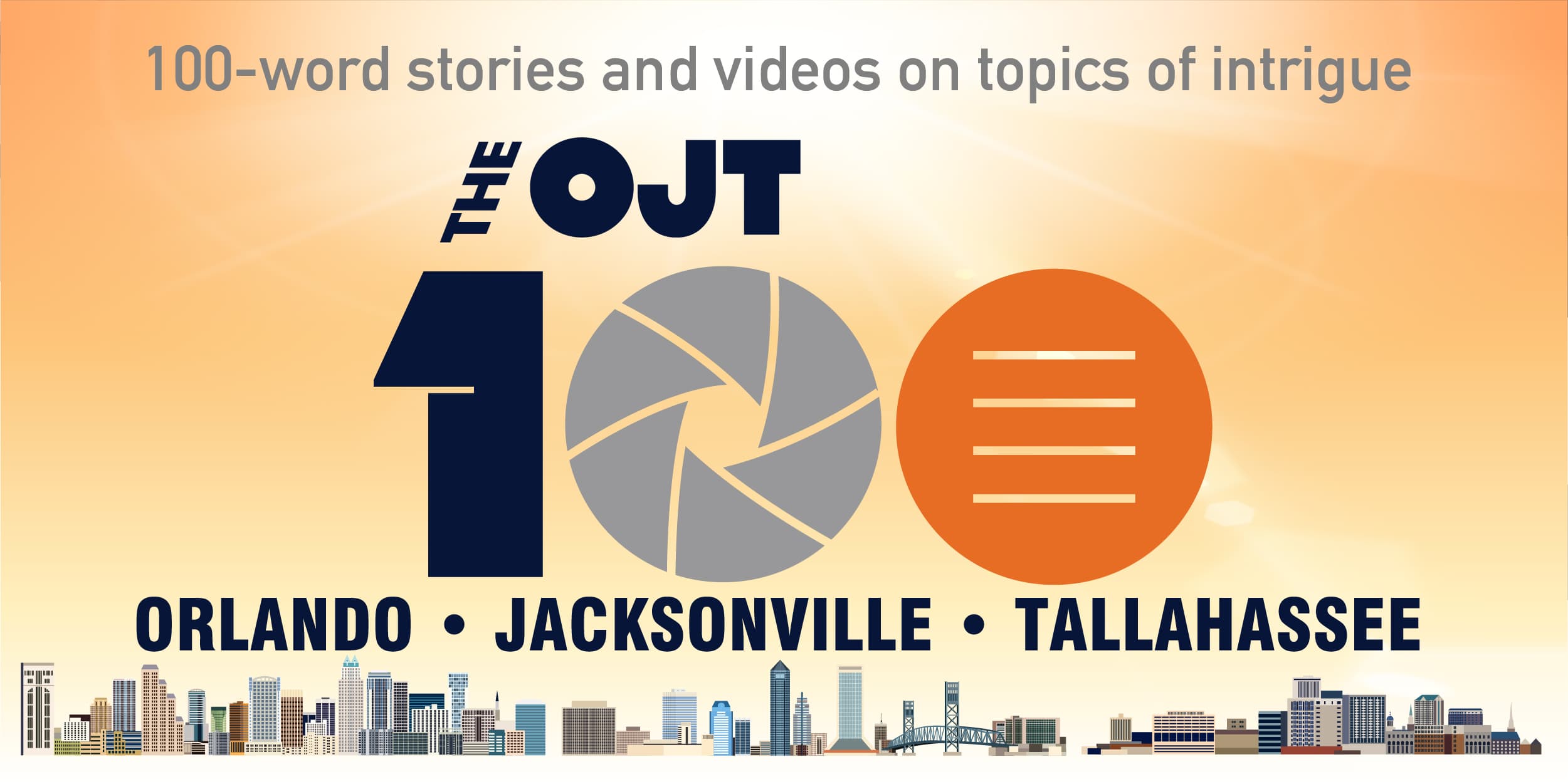 — DAYS UNTIL —
"The Mandalorian" premieres — 1; New season of "The Crown" streaming on Netflix — 6; Fifth Democratic debate — 9; "Frozen 2" debuts — 11; Next government shutdown (maybe) — 11; TaxWatch 40th Annual Meeting — 21; UK votes on Brexit — 31; "The Rise of Skywalker" premiers — 39; College Football National Championship — 63; 2020 Session begins — 64; Florida TaxWatch State of the TaxPayer Dinner in Tallahassee — 65; New Brexit deadline — 81; Super Bowl LIV in Miami — 83; Great American Realtors Day — 84; Iowa Caucuses — 84; New Hampshire Primaries — 92; Last day of 2020 Session (maybe) — 123; Florida's presidential primary — 127; "Black Panther 2" debuts — 177; 2020 Summer Olympics in Tokyo begin — 254; Florida primaries for 2020 state legislative/congressional races — 288; First Vice Presidential debate at the University of Utah — 331; First Presidential Debate scheduled at the University of Michigan — 339; Second presidential debate at Belmont — 346; 2020 General Election — 358.
— TOP STORY —
"Veterans want answers as new data shows rise in cancers over two decades of war" via Tara Copp, Shirsho Dasgupta and Ben Wieder of McClatchy — McClatchy found that the rate of cancer treatments for veterans at Department of Veterans Affairs health care centers increased 61 percent for urinary cancers ⁠ — which include bladder, kidney and ureter cancers ⁠ — from fiscal 2000 to 2018. The rate of blood cancer treatments ⁠ — lymphoma, myeloma and leukemia ⁠ — rose 18 percent in the same period. Liver and pancreatic cancer treatment rates increased 96 percent and prostate cancer treatment rates increased 23 percent. Many veterans still struggle to get their illnesses treated by the VA, said former Veterans Affairs Secretary David Shulkin. "We're continuing to repeat the mistakes we have made for 50 or 60 years," Shulkin told McClatchy.
"If you want to honor veterans, hire them" via Lee Williams of the Sarasota Herald-Tribune — We should celebrate veterans every day, and we should offer them more than just parades, flag-waving and thank-yous. If you want to help our veterans and honor the sacrifices they have made, hire them. This isn't charity. In fact, it's the opposite. The skills a veteran brings to the workplace far exceed those of a typical civilian jobseeker, especially when it comes to leadership. The military doesn't teach management. It teaches leadership.
"Marco Rubio, Charlie Crist push Veteran Treatment Court Coordination Act on Capitol Hill" via Kevin Derby of Florida Daily — At the start of the year, Crist and U.S. Rep. Elise Stefanik brought out the bill which "would enhance state and local veteran treatment court programs that support the unique needs of veterans who find themselves in the criminal justice system." The bill cleared the House at the end of last month. Last week, U.S. Sen. Martha McSally introduced the proposal in the Senate with the support of Rubio and U.S. Sens. Chris Coons, John Cornyn and Tim Kaine. "Our veterans gave their all to protect our nation and the freedoms we cherish. It is our duty to ensure that not a single one of the men or women who fought for our nation is left behind," Rubio said.
"Vietnam veterans and Stephanie Murphy remind us of America's grace" via Shannon Green for the Orlando Sentinel — As we prepare to honor our veterans, let's also remember to honor the values our brave servicemen, women and their families fought so hard for, like extending a helping hand to someone in need. Unlike some other wars, Vietnam was a particularly thorny moment in our country's history. While the war was painful and unpopular, its ending was memorable for the humanity many of our Vietnam veterans displayed when hundreds of thousands of Vietnamese refugees fled their homes, many of them dying on boats before they reached dry land. A source of appreciation was coming from a Vietnamese American woman serving in Congress, in part, because service members saved her life, well, that's powerful.
"Agencies look to ease veterans' hunt for help, services" via Matt Soergel of The Florida Times-Union — For too many veterans needing help, it can be a frustrating process reaching out to the many groups that want to help. That's why the United Way of Northeast Florida and a variety of veteran's service providers announced a system designed to get rid of those levels of inefficiency. The program is called Mission United, said leaders at the Jessie Ball duPont Center. The key is a simple telephone number, 211, which will work, 24 hours a day, seven days a week, in nine counties. Trained caseworkers will answer the calls to help vets navigate the system to find available community resources and services. It's expected to be up and running by spring next year.
"For war veterans, a python hunt can help fight PTSD" via Adriana Brasileiro of the Miami Herald — This Veterans Day, python hunter Tom Rahill will have a lot to celebrate. Rahill is the force behind Swamp Apes, an organization that takes war veterans to the Everglades to catch pythons as a way to ease combat trauma. He recently caught python number 1,000 in a program run by the Florida Fish and Wildlife Conservation Commission to eliminate the invasive snakes from the Everglades., where they are ravaging native animal populations. Now, Rahill, who is not a veteran himself, is planning to use the skins of pythons caught by veterans to produce wallets, boots and other accessories. It will be a way to generate revenue for Swamp Apes and finance Rahill's dream to offer therapy to vets who struggle with post-traumatic stress disorder.
Assignment editors — Gov. Ron DeSantis will join Lee Health for the Home Base Southwest Florida Mental Health Clinic grand opening, 9:30 a.m., Gulf Coast Medical Center, Community Room, 13681 Doctors Way, Fort Myers.
"Getting cheap and safe Canadian drugs to Floridians is a big unknown" via Michael Moline of Florida Phoenix — During recent hearings before the Florida Senate Health Policy Committee, Mary Mayhew — secretary of the state Agency for Health Care Administration, or ACHA, which would administer part of the importation program — said officials were waiting for the U.S. Department of Health and Human Services to issue regulations. When that might happen is a "big unknown," she conceded. "Truly, that could take up to two years. And we haven't seen any formal proposal of rule-making yet." ACHA has been working with the Department of Business and Professional Regulation to design importation protocols. Mayhew said her agency — working with an outside vendor to save the state on administrative costs — has already identified potential suppliers. Officials haven't spoken with any yet, she said.
— IF YOU READ ONE THING —
"I thought being a health care reporter would make cancer easier. I was wrong." via Alexandra Glorioso of POLITICO — If I've learned anything over the past year, it's that nothing — not even being a health care reporter, not even having a scientist as a father and a doctor as a sister — can prepare you for the immense number of complicated, sometimes life-or-death decisions the disease and the system force you to make about your own treatment, all on your own. What most people don't realize is that patients need to decide on their own whether to undergo their standard treatment regimen — and then whether to undergo anything else beyond it, including everything from clinical trials or experimental drug programs that haven't been approved by the federal government yet to less well-studied holistic approaches such as diets and supplements.
— STATEWIDE —
"John Morgan praises Jesus, Joe Biden, Ron DeSantis" via Hal Boedeker of the Orlando Sentinel — Morgan took viewers to church Sunday on WFTV-Channel 9's "Central Florida Spotlight." One of the most familiar faces on Central Florida TV stressed how the teachings of Jesus and a visit to the Holy Land inspired him. "It changes you," he told Greg Warmoth. Those views help explain Morgan's motivation in pushing for a $15-an-hour minimum wage initiative. He described the initiative as not a political issue but a moral one and stressed the need for a fair, life-changing wage. Morgan is a strong supporter of former Vice President Biden in the 2020 presidential campaign. "It's paramount in my opinion that he's the nominee," Morgan said. "He's the most decent man I've ever met in politics."
"'A proud day': Ex-felons clear final hurdle to vote" via Patricia Mazzei of the New York Times — African Americans in the state have been disproportionately disenfranchised, and some Democrats see the potential to register thousands of new voters who might lean their way in Florida's tight elections. County prosecutors' efforts have received praise from civil rights groups and Amendment 4 proponents, who see support from local officials as crucial to getting former felons back onto the voter rolls. But the local approach also seems likely to result in a patchwork system where a person with a felony record in one county may have a much different path to clearing their legal debts than a person in another county.
"John Legend lends support as Florida felons get vote rights" via Curt Anderson of The Associated Press — Singer Legend was on hand to lend support Friday as 18 former felons were granted the right to vote in what Miami officials called a simple and streamlined process. Legend said he backs efforts to allow former felons to regain their place in society fully. "It's so beautiful to see," Legend told reporters. "So many people take it for granted, this right to vote. When you lose it, it makes you realize how important it is." The Grammy winner held a fundraiser for the Florida Rights Restoration Coalition, which is mounting a statewide effort to help former prisoners obtain the right to vote.
"Florida's hepatitis A outbreak prompts a door-to-door push to vaccinate" via Justine Griffin of the Tampa Bay Times — The region has led the state this year with 466 new hepatitis A cases in Pasco County, 369 in Pinellas County and 145 in Hillsborough County. Pinellas health officials were the first in Florida to deploy "foot teams" into areas where the most at-risk people for hepatitis A tend to gather. They've administered 789 vaccines since May. Now, other counties are following suit, including Hillsborough and Pasco. Since January 2018, Florida has recorded 3,395 cases of hepatitis A, which affects the liver and causes symptoms like fever, dark urine, yellow-tinged skin or eyes, fatigue and gastric issues.
"Florida vaping illnesses climb to 87" via the News Service of Florida — … an increase of nine cases during the prior week. The number of deaths in the state stemming from the pulmonary illnesses remained at one. Nationally, 2,051 lung-injury cases arising from the use of electronic cigarettes, or vaping, had been reported, according to the federal Centers for Disease Control and Prevention. The federal government has announced that THC products are playing a role in the multistate outbreak and has recommended that people not use vaping devices that contain THC, the chemical in marijuana that causes a euphoric feeling.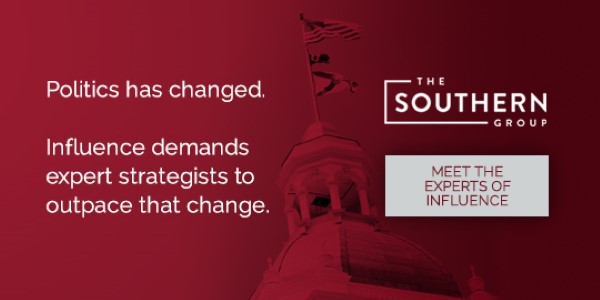 — MOTHER NATURE —
"Federal money to help hurricane-damaged timber industry" via Jim Turner of the News Service of Florida — Florida will get $380.7 million from the federal government to help parts of the timber industry and farms ravaged more than a year ago by Hurricane Michael. Agriculture Commissioner Nikki Fried announced the state had been allocated a disaster-relief block grant from the U.S. Department of Agriculture for Michael damage, like the one it received for the citrus industry after Hurricane Irma in 2017. Fried's Department of Agriculture and Consumer Services, working with the Florida Division of Emergency Management, will administer the grants for Michael victims. Growers still must wait for the funding to be finalized and the state to begin an application process.
What Shannon Shepp is reading — "The end of Florida orange juice? A lethal disease is devastating the state's citrus industry." via Darryl Fears of the Washington Post — There are so many dead and dying Florida groves, that some economists have administered last rites to the state's $9 billion citrus industry. Ninety percent of the state's groves are infected by a bacterium called huánglóngbìng, which, like oranges, originated in China. The pathogen often prevents raw green fruit from ripening; a symptom called citrus greening. Even when the fruit does ripen, it sometimes drops to the ground before it can be picked. Under Florida law, citrus that falls from a tree untouched cannot be sold. Thousands of growers have already quit, leaving "ghost groves" in their wake. More than 7,000 farmers grew citrus in 2004; since then, nearly 5,000 have dropped out.
"Red tide bloom takes grip of Southwest Florida. Manatee County is still in the clear" via Ryan Callihan of the Bradenton Herald — Of nearly 40 samples taken in Sarasota County over the past seven days, seven of the samples showed high concentrations of the red-tide-causing Karenia brevis organism. Researchers say red tide was not present in any of the 10 samples collected in Manatee. The latest maps show the bloom has taken hold of a significant stretch of Southwest Florida's coastline, spanning from Sarasota to Collier County. North of Manatee, background, and very low concentrations were observed in Pinellas County. According to a bloom forecast created by the University of South Florida St. Petersburg College of Marine Science, the bloom is likely to remain south of Manatee County for at least the next three days.
"The race for the Caloosahatchee River" via Adam Bloom of The Nature Conservancy — The habitat in the southernmost parts of the state can only hold so many panthers. To continue to rebound, some of them must look north, which would mean an encounter with the Caloosahatchee River. As agile as these big cats are, they cannot easily cross an industrialized river like this one, let alone the highways that run parallel to it. One small stretch of the river, however, was narrow enough for a crossing within the corridor where panthers move. To the east, sugar-cane and row crops dominate the landscape with few wild areas in between for panthers to use as a refuge. To the west, the city of LaBelle was expanding one subdivision and shopping center at a time.
"Reuse. Rethink. Recycle: 'Florida recycles week' begins" via Florida Politics — DeSantis declared Nov. 11 the start of "Florida Recycles Week" with different events to educate the public on how to recycle properly until Nov. 15 — America Recycles Day. Each year, America Recycles Day is where millions of people throughout the country seek to raise awareness about recycling. On Nov. 14, Florida Department of Environmental Protection Secretary Noah Valenstein and the Florida Recycling Partnership executive director Keyna Cory will hold a news conference to announce the Recycling Recognition Awards for Tervis, North Florida Pharmacy at Madison, and Northrup Grumman for their recycling efforts.
"Climate change: Species migration in Florida and beyond is causing environmental problems" via Ed Killer of TC Palm — Animals, fish, birds, and even plants are starting to move north. It's creating problems. The Sunshine State is home to more than 16,000 species of native fish, wildlife and invertebrates. Many are easily affected by slight alterations in their environments. Observers have seen climate change impact wildlife by altering: Community dynamics, habitat suitability, fitness and survival. Climate change is more than just rising temperatures. It can also result in: Changing rainfall patterns, causing sea-level rise, changing ocean chemistry, creating more wildfires, generating stronger hurricanes, increasing the chance for drought.
"José Javier Rodríguez, Daniella Levine Cava to host climate change town hall" via Ryan Nicol of Florida Politics — State Sen. Javier Rodríguez is joining Miami-Dade County Commissioner and county mayoral candidate Levine Cava to host a town hall centered around the issue of climate change Monday night. The event will be held at the YMCA Miami in the city's Overtown neighborhood beginning at 6 p.m. According to a release, the duo plans to speak with the community about "the effects of climate change on all Miami-Dade families, especially vulnerable communities, and the bold solutions that Miami-Dade County can adopt, in partnership with the state to preserve our way of life." "It's time to declare a climate crisis & take action," Levine Cava wrote on Twitter.
"Oaks instead of palm trees? Florida's iconic palms don't cut it with climate change" via Kimberly Miller of the Palm Beach Post — The perennial symbol of the Sunshine State offers little shade to baking urban heat islands and captures minimal amounts of carbon — a greenhouse gas contributing to global warming. The priority for new plantings is often broad-leaved hardwood trees, not the idyllic palm. Live oaks can absorb and store 92 pounds of carbon a year with a mature tree's canopy spanning more than 100 feet. That's compared to less than one pound of carbon for a royal palm and its compact crown of 15 to 20 fronds. "People coming from up north or other parts of the country are expecting to see palm trees, so I don't see them disappearing entirely from the landscape," said Charles Marcus, a certified arborist.
Meanwhile … "Great white sharks are moving to Florida for the winter" via The Associated Press — Shark experts say the coast of Florida is starting to heat up with white shark activity. OCSEARCH, a research group, says the annual migration to warmer waters off the Florida and Carolinas coasts is underway. Eight white sharks tagged by the Utah-based research group were spotted from New Jersey to Florida in the last week. Three other sharks that had been tagged were detected in waters on North Carolina beaches, and two more sharks — Helena and the 2,076-pound Unama'ki — made their presence known with toothy grins just west of Key West in September.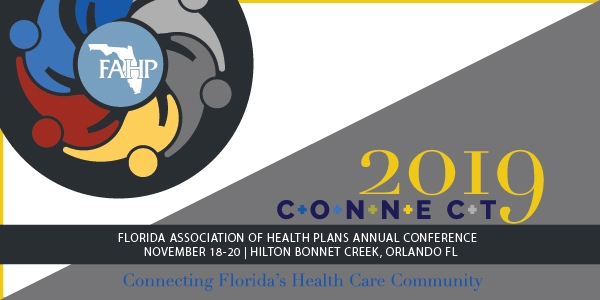 — PEACHY —
"Republicans attempt to move impeachment inquiry away from Donald Trump" via Rachael Bade, Karoun Demirjian and Colby Itkowitz of The Washington Post — House Republicans pressed ahead with their efforts to move the impeachment inquiry away from Trump, calling on Democrats to add witnesses including former vice president Biden's son and the whistleblower whose initial complaint kicked off the investigation. The GOP demands were met with immediate skepticism from House Intelligence Committee Chairman Adam Schiff, who warned against "sham investigations" of the Bidens and other issues. The clash came as Democrats prepare to enter a new phase of the impeachment inquiry with public hearings, which will focus on Trump's alleged efforts to pressure Ukrainian officials to dig up dirt on Joe Biden and other Democrats in exchange for military aid or a White House visit by the Ukrainian president.
"Rudolph Giuliani associate says he gave demand for Joe Biden inquiry to Ukrainians" via Ben Protess, Andrew Kramer, Michael Rothfeld and William Rashbaum of The New York Times — Lev Parnas, told a representative of the incoming government that it had to announce an investigation into Trump's political rival, Biden and his son, or else Vice President Mike Pence would not attend the swearing-in of the new president, and the United States would freeze aid, the lawyer said. The claim by Parnas, who is preparing to share his account with impeachment investigators, challenges the narrative of events from Trump and Ukrainian officials that is at the core of the congressional inquiry. It also directly links Giuliani, the president's personal lawyer, to threats of repercussions made to the Ukrainians, something he has strenuously denied.
"Official who testified against Trump 'still detailed' to National Security Council" via CBS News — Despite giving testimony that was critical of President Trump's July 25 call with the Ukrainian president, Lieutenant Colonel Alexander Vindman, the White House Ukraine expert on the National Security Council, is scheduled to remain on the job at the White House until July 2020, his lawyer said. The question about the duration of Vindman's detail on the NSC arose when CBS News' "Face the Nation" host Margaret Brennan asked national security adviser Robert O'Brien whether Vindman would continue to serve on the NSC, even though he had criticized the president when he was interviewed by Congress in October.
"White House impeachment hire Pam Bondi winding down foreign work" via Steven Braun of The Associated Press — As she prepares to defend President Donald Trump against impeachment and accusations that he pressured a foreign government to aid his reelection campaign, former Florida state Attorney General Bondi is stepping down from a lobbying firm where she represented foreign interests. The White House announced this week that Bondi is one of two new staffers who will join the White House temporarily to bolster its messaging and communications in response to the impeachment inquiry, which is unfolding at a rapid pace. Despite Bondi's recent work for foreign and domestic interests, Grisham said those ties would not pose any ethics concerns.
"Nikki Haley claims top aides tried to recruit her to 'save the country' by undermining Donald Trump" via Anne Gearan — Former secretary of state Rex Tillerson and former White House chief of staff John Kelly sought to recruit her to work around and subvert Trump. Still, she refused, Haley writes in a new book, "With All Due Respect," which also describes Tillerson as "exhausting" and imperious and Kelly as suspicious of her access to Trump. "Kelly and Tillerson confided in me that when they resisted the president, they weren't being insubordinate, they were trying to save the country," Haley wrote. "It was their decisions, not the president's, that were in the best interests of America, they said. The president didn't know what he was doing," Haley wrote of the views the two men held.
"Transcript reveals how Adam Schiff booted Matt Gaetz from the deposition room" via Caitlyn Oprysko of POLITICO — President  Trump's allies took to heart his request that Republicans start fighting back against House Democrats' impeachment investigation, and one transcript released Friday vividly captures how one such lieutenant tried to crash the proceedings.
"Roger Stone has turned his court appearances into a fashion show" via Robin Givhan of The Washington Post — The veteran political consultant strolls daily into U.S. District Court wearing his signature round sunglasses, his platinum hair gleaming. He arrives with an entourage that includes his wife and sometimes his daughter. They are in serviceable and appropriate attire. Often, it is complementary to his. His clothes are eye-catching without being obnoxious. His suits, with their soft shoulders and nipped waists, proudly stand apart from the shapeless sack suits favored by most Washington men. He buttons his suit coats just so: a double-breasted jacket, always; a three-button one, only the middle. He likes a glen plaid and a pinstripe, but he spent the first week of his trial mostly rotating from charcoal gray to dove gray to banker ink.
— D.C. MATTERS —
"Republicans used to ignore Trump's resorts. Now they're spending millions" via Anita Kumar of POLITICO — In 2017, Sen. Steve Daines' campaign dropped $281 at Trump's hotel in Las Vegas. The following year, the Iowa Republican Party paid $945 for rooms at a Trump resort in Miami. And four months later, Protect the House, which funnels money to House Republicans, spent $154,500 to rent out part of the Trump hotel in Washington. In total, nearly 200 campaigns and political groups — virtually all conservative — have spent more than $8 million at President Donald Trump's resorts and other businesses since his election in 2016, according to a yet-to-be-released report from the liberal-leaning consumer rights group Public Citizen obtained by POLITICO.
"Senate Democrats say 2020 election timing drove White House decision to end Haiti TPS" via Alex Daugherty of the Miami Herald — Democrats on the Senate Foreign Relations Committee released a report arguing that the Trump administration's 2017 plan to end Temporary Protected Status within 18 months for Haiti, El Salvador and Honduras was spurred by a desire to avoid the "electoral liability" of deporting thousands of longtime U.S. residents during Trump's 2020 reelection campaign. The report used documents obtained from the State Department to show that Trump's political appointees overrode the concerns of career State Department staffers about the best way to handle ending TPS for the three countries. The career staffers warned that deporting nearly 300,000 people would have detrimental effects and split families in communities like Miami, and it would create negative political and economic consequences abroad.
"Marco Rubio leads group of Senators interested in allowing college athletes to make money" via Alex Doherty and Brian Murphy of the Miami Herald — Rubio said in an interview he supports college athletes getting paid, the latest high-profile lawmaker to advocate for an overhaul of the National Collegiate Athletic Association, a governing body for college sports that has long prevented athletes from making money from their athletic achievements. Rubio said he met with Utah Republican Sen. Mitt Romney and Connecticut Democratic Sen. Chris Murphy to discuss the issue, after multiple states, including Florida, have proposed fixes of their own. Murphy and Romney have been outspoken against the NCAA with Murphy producing a series of reports regarding athlete compensation and Romney last month warning the NCAA that Congress is prepared to ACT if it doesn't make changes on its own.
"Daylight Saving Time: Could Congress OK it permanently next year?" via Steven Lemongello of the Orlando Sentinel — Rubio's bill to make Daylight Saving Time permanent has picked up three key co-sponsors in the past few weeks, including a member of Senate leadership. That means seven Senators, including two Democrats, are backing the Sunshine Protection Act, which would keep sunsets later in the day and prevent the sudden darkness Americans are still getting used to in the week after Daylight Saving ended. If passed by Congress and signed by Trump — who has tweeted his support — the U.S. would simply spring forward an hour in March one year and stay there forever.
"Bolivian Leader Evo Morales Steps Down" via Ernesto Londoño of The New York Times — President Morales of Bolivia, who came to power more than a decade ago as part of a leftist wave sweeping Latin America, resigned on Sunday after unrelenting protests by an infuriated population that accused him of undermining democracy to extend his rule. Mr. Morales and his vice president, Álvaro García Linera, who also resigned, said in a national address that they were stepping down in an effort to stop the bloodshed that has spread across the country in recent weeks. But they admitted no wrongdoing and instead insisted that they were victims of a coup.
— 2020 —
"Democrats debate presidential field on news of Michael Bloomberg's potential candidacy" via Matt Viser, Michelle Ye Hee Lee, Annie Linskey and Michael Scherer of The Washington Post — Bloomberg's decision injected renewed volatility into the primary race just three months before voting begins with the Iowa caucuses. Biden's donors are growing more concerned about his standing — even as some of them begin to write six-figure checks in the hope that a newly formed super PAC can prop up a flagging candidacy that is now further threatened by Bloomberg's potential entrance. Warren and her allies, meanwhile, welcomed a billionaire foil whom they hope to use to drive home her populist message. Nonetheless, polling this week showing her losing to Trump in critical upper Midwestern states sent a thunderbolt of fear through even some of her boosters.
"What is Bloomberg thinking?" via Marc Caputo and Sally Goldenberg of POLITICO — Bloomberg's data gurus first noticed a sharp uptick in Democrats' obsession with unseating Trump around Sept. 20. That's when news broke that the President appeared to improperly threaten to withhold aid to Ukraine. Democratic leaders nationally embraced impeachment, and so did Bloomberg. He had been opposed to impeachment but then started to see a path to the nomination open for him — albeit an unorthodox one in which he would focus on the Super Tuesday states and largely bypass the crucial first four voting states. If Bloomberg decides to run — and it's still an if — he won't merely face the challenge of growing a constituency overnight. He must contend with the complications of the primary map and calendar.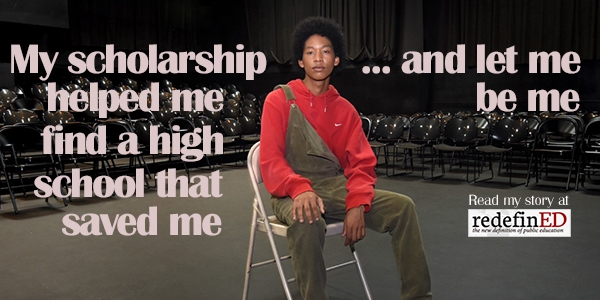 — THE TRAIL —
"Candidates file for Jay Trumbull, Cary Pigman House seats" via the News Service of Florida — Panama City Republican Trumbull has drawn a Democratic challenger as he seeks a fourth term in the Florida House. Alicia Bays opened a campaign account to run in 2020 in Bay County's House District 6. Bays joined Trumbull and Republican Steven Linne in the race. Trumbull, who was first elected to the House in 2014, had raised $8,000 for his reelection campaign as of Sept. 30, finance records show. Also, Sebring Republican Nathan Nichols opened an account to run next year in House District 55, which will be open in 2020 because Rep. Pigman, an Avon Park Republican, faces term limits.
"Jenna Persons boasts campaign funds on hand of more than $250K" via Jacob Ogles of Florida Politics — That's thanks in part to Persons raising over $170,000 for her campaign since she announced in February. But on top of campaign cash, a new political committee chaired by Persons — Conservative Legacy Fund — raised $100,000 in October. "We have tremendous opportunities in front of us, and I can't wait to be a part of the incredibly talented team in Tallahassee working to balance the budget, cut taxes, and grow our economy," Persons said. "I will continue to build upon the conservative foundation that has made our state the greatest in the nation to live, work and build a family." Persons faces philanthropist Roger Lolly in the Republican primary for House District 78.
"Former Ag. Comm'r candidate Roy David Walker jumps into HD 120 contest" via Ryan Nicol of Florida Politics — Walker is joining the race to replace GOP state Rep. Holly Raschein. Walker becomes the first Democrat to enter the contest. Four Republicans, meanwhile, have already filed for the seat. Walker ran in 2018 for Agriculture Commissioner, now held by Democrat Fried. He earned more than 25 percent of the vote in the Democratic primary, finishing second place to Fried. "I am a part of a new generation of Florida Leaders committed to protecting Florida's environment, working to (increase) funding for public schools, and fighting for every Floridian to have equal access to quality, affordable health care," Walker said. "That's what the people of District 120 can count on me to fight for in Tallahassee."
"Palm Bay Mayor William Capote to challenge Brevard County Commission Chair Kristine Isnardi" via Rick Neale and Dave Berman of FLORIDA TODAY — Capote, a Democrat, filed paperwork with the Brevard County Supervisor of Elections Office to challenge Isnardi, the Republican incumbent, in the District 5 race. District 5 includes portions of Palm Bay, Melbourne, West Melbourne, Indialantic and Melbourne Village, as well as parts of unincorporated Brevard. Term limits prohibit Capote from seeking another term as the Mayor. After serving on the Palm Bay City Council from 2008 to 2012, he defeated former Mayor John Mazziotti in the 2012 and 2016 mayoral races. "I think that we need better representation. I'll do more work for the district that I'm going to be representing, bring a different feel, bring a sense of professionalism to the job," Capote said.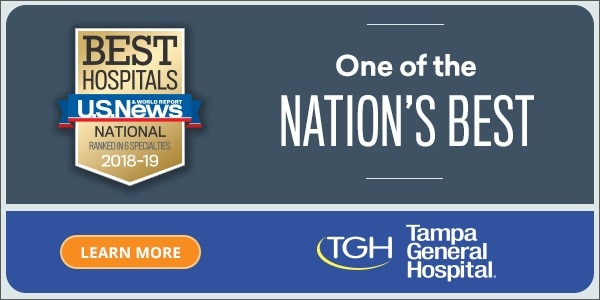 — LOCAL —
"How much is a Miami doctor's endorsement worth? A lot, if you're a Pharma company" via Ban Conarck of the Miami Herald — Pharmaceutical companies and medical device manufacturers are flooding South Florida doctors with millions of dollars in payments for consulting and promotional talks to drive higher prescription rates. The payments have been commonplace in the industry for more than a decade. They have continued at a steady pace despite increased scrutiny from prosecutors and academics, according to an analysis of federal data by ProPublica. More than 2,500 physicians nationwide — 64 of them in the South Florida counties of Miami-Dade, Broward and Palm Beach — have received $500,000 or more in payments since 2014, the analysis found.
"Robert Kraft appellate lawyers: if state wins video suppression appeal, 'everyone loses'" via Melissa Holsman of TC Palm — To protect "civil liberties cherished in Florida and beyond," an appeals court should uphold a ruling that suppressed video recorded of clients at the Orchids of Asia day spa in Jupiter, attorneys representing New England Patriots owner Kraft stated in court papers. Kraft's lawyers also warned of the state's "bid to dismantle Fourth Amendment protections as we know them" in its quest to convict him of two misdemeanor counts of soliciting prostitution filed against him in February. "Suffice it to say that the stakes here vastly surpass those of a routine misdemeanor case," Miami lawyer Frank Shepherd wrote in a brief filed on Kraft's behalf with the Fourth District Court of Appeal in West Palm Beach.
"Fatal drug overdoses are on the rise again in Manatee. A familiar killer is to blame" via Jessica DeLeon of the Bradenton Herald — Fentanyl is to blame. In 2018, there were 151 deaths fatal drug overdoses in Manatee, down from almost 260 a year earlier. Through about the end of July or the beginning of August, there were 110 confirmed overdose deaths in Manatee, according to Chief Medical Examiner Dr. Russell Vega. "So if things continue with the same sort numbers we've had for the first part of the year, by the end of the year, by all likelihood we are going to be above 150 accidental drug overdoses," Vega said. "Overall overdose numbers look like they are trending up, not the same numbers as 2016-2017 because if you look at the peak, there was almost 260 overdose deaths in 2017."
"Ethics officer notifies city she intends to sue over allegations Mayor John Dailey tried to oust her" via Jeff Burlew of the Tallahassee Democrat — Long-simmering City Hall drama involving Mayor Dailey and Independent Ethics Officer Julie Meadows-Keefe may boil over into a courtroom. Meadows-Keefe notified the city in a letter she intends to sue over what she alleged were "relentless" and illegal efforts to get her fired or force her to step down. Meadows-Keefe also filed a discrimination complaint with the Florida Commission on Human Relations, alleging Dailey "misused his position and overstepped his authority" in pushing for her ouster. It was a litigious twist to a tale that's been playing out for months, with Dailey and others stepping up pressure on Meadows-Keefe to resign amid controversies including a personal relationship she had with a top appointed city official.
"Trafficking victims can clear arrest records, but it isn't easy" via Gary White of the Lakeland Ledger — The Justice Restoration Center in Dunedin is a nonprofit organization dedicated to helping trafficking victims erase criminal records. Executive director Brent Woody said Florida has the best such law in the nation, and his organization has worked with more than 200 victims. Even when victims have his organization on their side, it can be a lengthy and cumbersome effort. "The process, like a lot of things, it's a little more complex than it looks like on the surface," Woody said. "It is not an automatic process. It sometimes sounds like that's going to be an easy thing." The first challenge is getting trafficking victims to realize — or admit — that they are victims, and then to make sworn statements.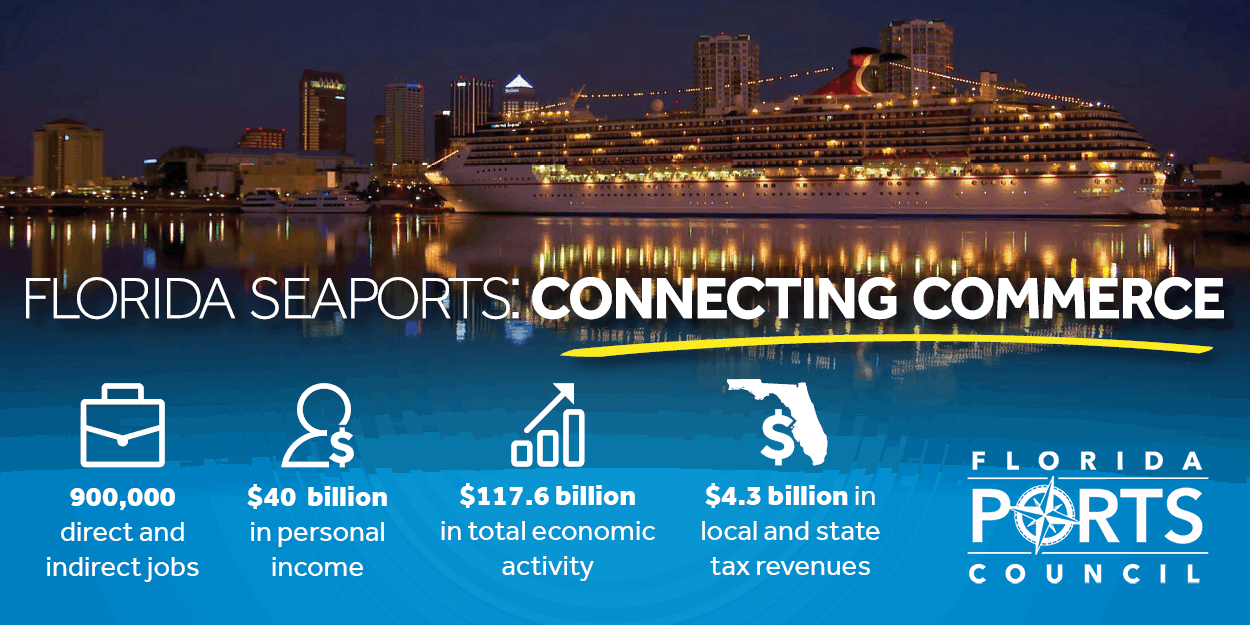 — MORE LOCAL —
"Miami-Dade mayor issues veto to rescue Formula One's plans for Miami Gardens race" via Douglas Hanks and Christina Morales of the Miami Herald — Miami-Dade Mayor Carlos Gimenez issued a rare veto Friday to rescue a planned Formula One auto race around Hard Rock Stadium in Miami Gardens, a proposed event residents have called an unwelcome addition to their neighborhoods.
"National LGBT Chamber of Commerce honors Jane Castor for 'courage in government'" via Janelle Irwin Taylor of Florida Politics — The National LGBT Chamber of Commerce is doling out several awards for commitment to helping expand opportunities for LGBT-owned businesses. Castor is one of three Mayors nationwide receiving the group's 2019 Courage in Government award. "I'm incredibly humbled and honored to receive this award. It is my hope that someday we will reach a point where everyone is judged by the content of their character rather than the color of their skin; that no one loses their life because of the God they worship; that who you love does not matter as much as that you love and are loved; and that we all focus on working together to solve problems that really matter," Castor said.
"The chronicle of a U.S. Army vet's violent end at the Brevard Jail" via Alessandro Marazzi Sassoon, J.D. Gallop and Bobby Block of FLORIDA TODAY — A review of the case and testimony showed a series of failures, from the time Gregory Edwards was arrested to the time he died. Brevard County Sheriff's Office may have violated at least 14 of its own policies and procedures, mainly those requiring medical attention after the use of less-than-lethal force and the subsequent restraint of Edwards. What happened to Edwards raises concerns about how different law enforcement agencies and first responders communicate with each other and handle mental health cases, in particular, those involving veterans. It also draws into question how the sheriff's office investigates in-custody deaths, the integrity of those investigations and the role of the medical examiner and state attorney in reviewing such cases independently.
"Citrus County leaders don't like the New York Times. That doesn't justify keeping it out of their libraries." via Anthony Marx for The Washington Post — Libraries have always been at the foundation of our democracy, existing to arm the public with the information people need to make informed decisions and reach logical conclusions. Libraries are trusted sources of this information precisely because they do not judge, reject, or accept the information based on politics or opinion. Despite all of this, the commissioners of Citrus County chose to reject the library system's request. The commissioners decided to limit the public's access to information because they personally feel the paper is "fake news." Knowledge is power; to limit knowledge is to limit the power of our citizens to make informed decisions. That is the antithesis of what this country is all about.
"Ex-Flagler College professor claims she was fired after reporting misconduct allegations" via Frank powers of News4Jax — According to the lawsuit, in Feb. 2018, Tina Jaeckle brought to the school's attention allegations of sexual misconduct by Joel Bolante, who at the time was Flagler's director of investigations into sexual misconduct. Jaeckle told the school that Bolante "maintained inappropriate sexual relationships with students, which created a power imbalance between professor and student, thereby creating a discriminatory and hostile education environment on the basis of sex." Bolante joined Flagler College after retiring from the St. Johns County Sheriff's Office. The lawsuit says multiple third parties warned the school about Bolante's behavior, but that an investigation was never conducted.
"It's now faster for immigrants to help their relatives become U.S. residents. Here's how" via Daniel Shoer Roth of the Miami Herald — It's called Form I-130, Petition for Alien Relative, and it's the first step in sponsoring a relative to come to the U.S. Only after the U.S. government approves this petition, can the family member apply to become a permanent resident, that is, a green-card holder. Now, for the first time, immigrants will be able to carry out this process electronically. The U.S. Citizenship and Immigration Services (USCIS) recently announced that it made the form available for digital completion and filing. "Form I-130 is one of the most widely filed USCIS forms," said USCIS acting director Ken Cuccinelli, in a news release.
"SpaceX set to launch 60 Starlink Internet satellites Monday morning from the Space Coast" via Chabeli Herrera of the Orlando Sentinel — SpaceX is set to launch of its Internet satellite constellation on Monday morning from the Space Coast.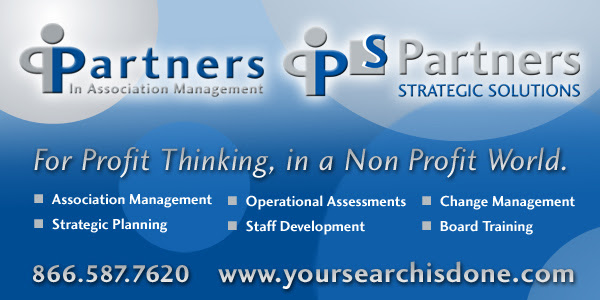 — OPINIONS AND ANALYSIS —
"Hail to The Chief — thoughts for Veterans Day" via Wim Laven of the Columbia County Observer —This year, it is imperative that people understand that honor and the name Trump cannot fit in the same sentence. His dishonor to the service and sacrifice of American service members in Syria and to our Kurdish allies is disgraceful. This was the offense which was the last straw for Secretary of Defense General James Mattis: he resigned. There is a long string of Trump disgrace. The man-in-charge knows no empathy. Trump is a coward and a bully, and he is unlikely to change. He is a lost cause. What is left is to look to all those supporting, promoting, or enabling the President's reprehensible behavior and ask them to re-evaluate.
"Sunscreen debate exposes the Legislature's attempt to grab power from local governments" via the Orlando Sentinel editorial board — Sen. Rob Bradley filed a bill that would halt Key West's plans to prohibit the sale of certain sunscreens starting in 2021. The city doesn't want to ban all sunscreen, just the kind that may contribute to the decline of coral reefs. Bradley, using the apocalyptic speech of today's politics, predicted Key West's ban would lead to more skin cancer, in part because only "luxury boutique sunscreens" would be available. Plenty of products don't contain the two chemicals Key West wants to keep out of its water: oxybenzone and octinoxate. Target sells an SPF 30 product without either. It's $7.49 per bottle. Too expensive? Amazon has a similar product at $5.99 a bottle. Hardly luxury, boutique items.
"Joe Henderson: There is nothing funny about Citrus County censorship" via Florida Politics — I admit to (almost) stifling a laugh when the Citrus County Commission refused to pay $2,700 so the public library could offer a New York Times subscription. It's a late-night comedian's dream, particularly the predictable quip by Commissioner Scott Carnahan about "fake news." But, you know what? There is nothing funny when leaders use their political office to censor content they dislike. Restricting the free flow of information guaranteed by the First Amendment is a novel way of showing support. To their credit, residents pushed back hard against the decision. But here is something indisputable: Scott Carnahan doesn't have the foggiest idea what it takes to get a story into the New York Times, Citrus County Chronicle, or any other newspaper.
"The Willie Taggart buyout: Winning counts, money talks and the truth ain't always easy" via the Tallahassee Democrat editorial board — We want to make sure we're all taking a realistic view of the relationship between football and other sports within the university — not to mention the relationship between football and our local economy. About the buyout. Yes, it's a ton of money. But so is the money college football pumps into the economy of our community. Here are two numbers for you — FSU football's last 10-win season (10-3 in 2016) resulted in a $95.5 million economic impact on Leon County. Losing takes a chunk out of both of those numbers. A decrease of 10,000 fans at a home game can mean as much as $500,000 in lost revenue. FSU is currently hovering around a 22-percent drop in ticket sales.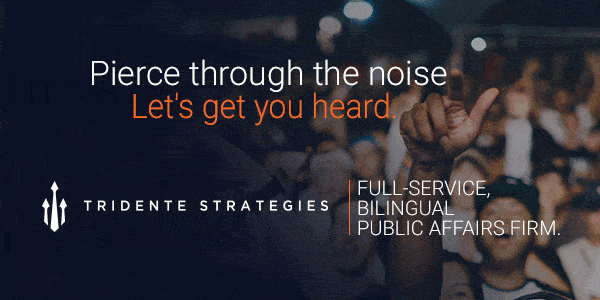 — REST IN PEACE —
"He made Miami 'the cruise capital of the world.' Royal Caribbean's Ed Stephan dies at 87" via Howard Cohen of the Miami Herald — It was 1969, man had landed and walked on the moon that summer, and Stephan, seven years into the cruise industry by that point, figured man would want to take advantage of South Florida's waterways, too, and sail upon them for great terrestrial adventures.
"Prominent civil rights lawyer and Florida icon W. George Allen dies at 83," via David Hayes and Austen Erblat of the Sun Sentinel —  W. George Allen, a hugely influential figure in Broward history and its black community, has died, his family confirmed Thursday. He was 83.
— ALOE —
"90 dadgum years: A happy birthday for Bobby Bowden, legendary FSU football coach" via Curt Weller of FLORIDA TODAY — Bowden's milestone day was celebrated with a birthday party thrown by the Tallahassee Quarterback Club in the grand ballroom at the University Center Club at Doak Campbell Stadium. A sold-out crowd of more than 500 were entertained by an impressive list of speakers that included longtime Bowden assistant coaches Mickey Andrews and Jim Gladden, recently retired FSU baseball coach Mike Martin and former FSU standout Peter Warrick. Perhaps an even more impressive list of people sent in videos congratulating Bowden. Among them, ESPN personality and FSU alum Lee Corso, current Clemson coach Dabo Swinney, Gov. DeSantis and former players such as Warrick Dunn, Charlie Ward and Ron Simmons.
"Florida State football coach search goes 'Prime Time' with Deion Sanders? Nope" via Jim Henry of the Tallahassee Democrat — Despite a report from the NFL Network that Sanders is a candidate for the vacant FSU football coaching job, sources close to the search say he is not a candidate. Ian Rapoport and Mike Garafolo of the NFL Network reported that the former FSU All-American and Pro Football Hall of Famer "emerged as a candidate" to replace Willie Taggart. Stories and rumors have been flying a mile-a-minute surrounding FSU's coaching search. Sources say that the Sanders story is another example. Officials say they are letting the search play out and are looking for the committee to identify a pool of candidates.
"Bob Iger takes the gloves off for Disney's streaming debut" via Devin Leonard of Bloomberg Businessweek — Disney doesn't have a deep technology background like its primary streaming competitors. Now Disney has the pipes, too, thanks to its $2.6 billion purchase of a controlling stake in New York-based streaming-technology company BAMTech. And it's made a big bet that not only can its technology match its competitors,' it can overwhelm them on price, with a monthly fee of $6.99. Disney will also spend $1 billion on new shows and films next year — a figure that will soon double. The consensus now is that Disney+ will easily meet its hopes for 90 million subscribers globally by 2024, and that ESPN+ and Hulu will add to their totals, bringing the company to as many as 160 million streaming customers.
"Box office: 'Joker' becomes the most profitable comic book movie ever" via Scott Mendelson of Forbes — With $304.2 million in North America after five weeks in theaters, Joker's new global cume is around $953 million. Presuming its 32% domestic/68% overseas split holds, then it will have a new global cume of around $957 million. That will be 15.3x its $62.5 million production budget, which will make the Todd Phillips-directed and Joaquin Phoenix-starring drama more profitable, in terms of budget versus global gross. In a skewed way, Joker represents every studio's dream, in that it's a mid-budget, 2-D title that's pulling top-tier blockbuster business without relying on China. That it happens to be an R-rated psychological drama is a bonus of sorts, as it's the third-cheapest $900 million grosser of all time.
— HAPPY BIRTHDAY —
Belated wishes to the First Lady of Jacksonville, Molly Curry and VISIT FLORIDA's Dana Young. Celebrating today are Pinellas Commissioner Pat Gerard and TaMaryn Waters of the Tallahassee Democrat.
___
Sunburn is authored and assembled by Peter Schorsch, Phil Ammann, Jim Rosica, and Drew Wilson.