Have you ever attended an engagement party and, instead, a surprise wedding broke out?
Well, that's what happened Saturday evening at the Island Way Grill in Clearwater where our friends Stephanie and Reggie Cardozo (she's the External Affairs Director for the Department of Agriculture and he's a former White House staffer and currently a top adviser to several Florida Democrats) shocked friends and families with an impromptu, but well-executed wedding ceremony.
If the surprise nuptials weren't exciting enough, look who officiated the wedding: Agriculture Commissioner Nikki Fried.
Also spotted at the engagement party, err, wedding was Stacy and Kionne McGhee, Jake Bergmann, Scott Kosanovich, Shelby Scarpa, Amanda and Derek Houston, Alan Brock, Nick Janovsky, Zach Lerner, and Jon Stewart.
—Scott talks drugs —
U.S. Sen. Rick Scott swung through Sarasota for a Veterans Appreciation Day event, but also chatted with Florida Politics, and we asked about the state and federal government's approach to cutting medical costs.
—Canadian drug imports: "It's great to go down that path if you remember that on just importing drugs, you have got to have a willing seller, and you're going to have to have enough product to be able to distribute it. Whatever price they want to do, it's all great."
— Hard negotiations: "The right way to do it, and I did this when I was in the hospital business is to say I'm not going to pay more than I pay in another country. I had hospitals in the United States and Europe. I told the drug companies I'm not going to pay more than what I pay in Europe in the United States. Now I have a bill that says we're not going to pay more than what we pay in Japan, Canada, Great Britain, China, Germany and France."
— Should feds lighten up on weed? "There's not a lot of conservation about anything right now. It's all about impeachment. But there's no conversation about that, that I know of at the federal level. Of course, we passed medical marijuana in the state and I want to make sure people have access to that. But I don't support recreational marijuana."
—Graham gets aggressive—
U.S. Sen. Lindsey Graham promised a crowd in Sarasota that if impeachment reaches the Senate, Republicans will need to get aggressive. Joining Graham was U.S. Sen. Scott, U.S. Reps. Greg Steube and U.S. Rep. Vern Buchanan in criticizing the impeachment push — calling it "a partisan exercise" that is "bad for the country" — during a Sarasota GOP dinner event Friday, reports the Sarasota Herald-Tribune.
— Pivot: Graham said that aggressiveness would mean turning attention to Joe Biden and his son Hunter.
— Conflict of interest: "I think we should look at the State Department's concern about Hunter Biden's conflict of interest," the South Carolina Republican told Florida Politics.
— What about his emails?  Graham also suggested investigating emails between Ukrainian energy company Burisma Holdings and its affiliation with Hunter Biden.
 — See where that goes: Graham then called to "subpoena Hunter Biden and have him come in."
Graham was in Florida to accept the Statesman of the Year award from the Republican Party of Sarasota. It's an honor that has attracted several national figures to Sarasota, notably a not-yet-elected Donald Trump in 2012 and 2015.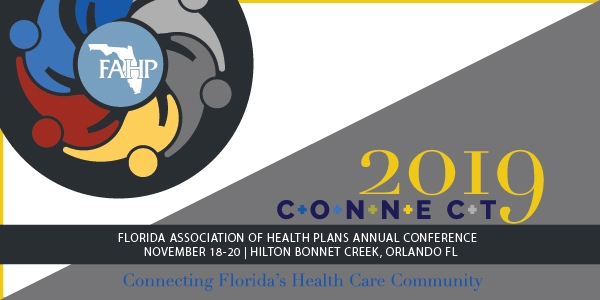 — Booze bills teeing up —
It might not go anywhere, but a bill was filed for 2020 that would be the most significant change to state liquor law since Prohibition. 
— Anti-'evil' law: GOP state Rep. Anthony Sabatini recently turned in HB 6017, which would repeal the state's "Tied House Evil" law.
— It was passed in the 1930s "to cure a problem of establishments or 'tied houses' that served only from one particular brewery," as the Tallahassee Democrat once explained. "The premise behind the law was to prevent producers or distributors of alcohol from having a financial interest in or giving gifts to any establishment that sells their alcohol." 
— Blowing up the tiers: By repealing the law, that would effectively do away with the three-tier system, which keeps ownership of producers, distributors, and retailers of alcoholic beverages separate. 
So what's next? The bill, which has no Senate companion, is slated for the House Business & Professions Subcommittee, the Government Operations & Technology Appropriations Subcommittee, and the Commerce Committee. 
—Campaign cash —
It's a year out from Election Day 2020 and fundraising reports started to swell in October. Here are the top-5 performers running for state House:
—Toledo cruises. Tampa Republican Rep. Jackie Toledo is likely a shoo-in for reelection, but HD 60 was a lot more competitive in 2018 than in 2016, and she isn't taking that lightly. She posted a spooky good $72K haul and has more than $100K in the bank. Her opponent has nada.
—The doctor is in. Gainesville Democrat Kayser Enneking launched her campaign for HD 21 last month and showed $66K in outside fundraising in her inaugural report. Throw in $10K in candidate loans she's already evened the playing field with incumbent Republican Rep. Chuck Clemons.
—Fischer reels it in. Jacksonville Republican Rep. Jason Fischer has spent the last week in Israel, which turned out to be a scary trip. Still, he worked the trail before boarding the flight to Tel Aviv, raking in $45K in hard money for his reelection bid in HD 16.
—Buchanan banks. Osprey Republican Rep. James Buchanan deposited $43K of contribs into his House District 74 fund. That more than doubled his total at the end of September. As it stands, he's raised more than $81K and has $66K on hand. Even better for him: he's still unopposed.
—Rebman Lopez revs up. Another $40K entered Key Largo Republican Rhonda Rebman Lopez's campaign account, bringing her to-date total past the $100K mark after just two months. Lopez is one of five candidates vying to replace term-limited Republican Rep. Holly Raschein in HD 120. Three of those candidates are Republicans. None of those candidates are raising that kind of cash.
— Fundraising news! —
Thanksgiving is fast approaching, but legislative campaigns may have got their dose of tryptophan a little early as the usual cornucopia of fundraisers is nowhere to be seen this week. Still, there are a couple of events.
— CFO Jimmy Patronis will hold a fundraiser to benefit the Republican Party of Florida, hosted by Jim Holton and Matt Towery, Wednesday at 6 p.m., St. Petersburg Yacht Club, 11 Central Ave.
—Republican Rep. Tommy Gregory will hold a fundraiser for his HD 73 reelection bid Tuesday at Gold Coast Eagle Distributing in Sarasota. The taps start flowing at 5:30 p.m.
—HD 4 hopeful Jonathan Tallman is uncorking some bottles with a wine and cheese fundraiser in his bid for HD 4. The Niceville Republican's event kicks off at 4 p.m. Thursday at Keller Williams Realty Emerald Coast in Niceville, 4534 Highway 20 East.
Though the cupboard is bare now, there's still one more interim committee week before the 2020 Legislative Session puts the kibosh on fundraising for sitting lawmakers. When lawmakers head to Tallahassee on Dec. 9, RPOF Chair and Sarasota Sen. Joe Gruters will be raising money at the Governors Club. His event starts at 5 p.m.
—Lykes lure lobbyist —
Dean Mead's lobbying roster is about to get a little lighter.
— Cari Roth is leaving the firm for greener pastures, so to speak.
— Where to? She'll bring her 35 years of legal and legislative experience over Lykes Bros. Inc., the company owned by one of the "Big Five" families of Florida agriculture, as their new Vice President of Governmental and Regulatory Affairs. She starts on January 2, 2020. Until then, Roth will be transitioning clients to the other members of Dean Mead and Dunbar Government Relations team. Kristen Chittenden will remain as general counsel at Lykes.
— No sour grapes, according to Dean Mead's Pete Dunbar, who said: "Cari has been instrumental in growing our firm's footprint as one of the largest groups of legislative and executive branch lobbyists in Florida. We look forward to continuing to work with Cari in her new role at Lykes Bros. and wish her well with her future endeavors."
— It's a natural fit. Per her official bio, Roth's specialties include land use, water and environmental law, growth management and infrastructure issues, and intergovernmental relations. A good match for a company with 610,000 acres of land in its portfolio, including 337,000 contiguous acres in Florida.
— Her statement: "It's been such an honor to represent Lykes Bros. these many years. Their long history of business success in Florida and commitment to the stewardship of their lands is a proud tradition. I am very excited to join the great leadership team at Lykes and look forward to my role with the company as they look to the future."
— And theirs: "Cari brings a tremendous amount of knowledge and expertise to our leadership team. It is clear that she has built a wealth of respect and relationships in the halls of government over the years," Lykes Bros. CEO Johnnie James Jr. said. "She has been engaged by the company for the last 16 years and helped us navigate several opportunities and concerns over the years. We couldn't be more pleased to have her join us full time and lend her insight, energy and perspective to our efforts to position Lykes' assets for the long-term future."
The new gig will see Roth work as the in-house counsel at Lykes Bros. There will be some lobbying involved, to be sure, but she'll have plenty more to do working for the company, which has a hand in several industries, including cattle, citrus, farming, forestry and hunting.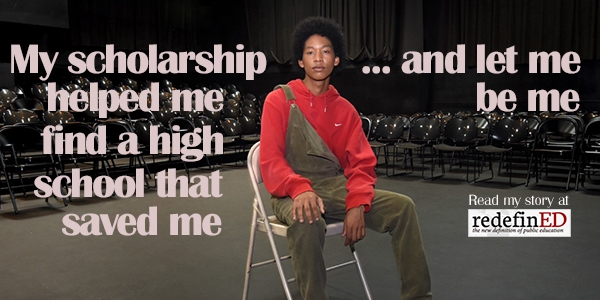 —New Power Generation —
The Florida Municipal Power Agency is breaking ground on one of the largest municipal-backed solar projects in the nation Monday.
— The project a joint effort by the municipal utilities from Alachua, Bartow, Beaches Energy Services (Jacksonville Beach), Fort Pierce Utilities Authority, Homestead, Keys Energy Services (Key West), Kissimmee Utility Authority, Lake Worth Beach, Ocala, Orlando Utilities Commission, Wauchula and Winter Park.
— How big are we talking? FMPA says the full project will see 900,000 solar panels installed on three solar sites in Osceola and Orange Counties. Each site will pump out 74.5 megawatts — enough to power 15,000 typical Florida homes.
To watch a short video of the project, click on the image below:
—When will it come online? Construction on phase one is expected to wrap up in mid-2020.
The shovel will hit the dirt at the Harmony Solar Energy Center, 8331-8219 E Irlo Bronson Memorial Hwy, in St. Cloud at 10 a.m. If you see a police car with flashing lights, you're going the right way.
—For the kids —
Give Miami Day is Thursday. For 24 hours, all donations to participating nonprofits in Miami-Dade will get a partial match through The Miami Foundation and the event's sponsors.
— One charity to consider: The Children's Movement, which focuses on improving early learning opportunities and health care access for Florida children.
— 2019 has been a banner year for the nonprofit. They added to their brag board this year by getting more funds for uninsured children, helping pass legislation to boost professional development for early learning teachers, expanding their early literacy and mentoring program, and leading a coalition of 100-plus Florida mayors to ask Gov. DeSantis to prioritize early childhood in his legislative agenda.
There's one catch: Matching funds are only available for online donations, and they must be made on the day. But all contributions from $25 to $10,000 qualify, and donors don't have to live in Miami to participate.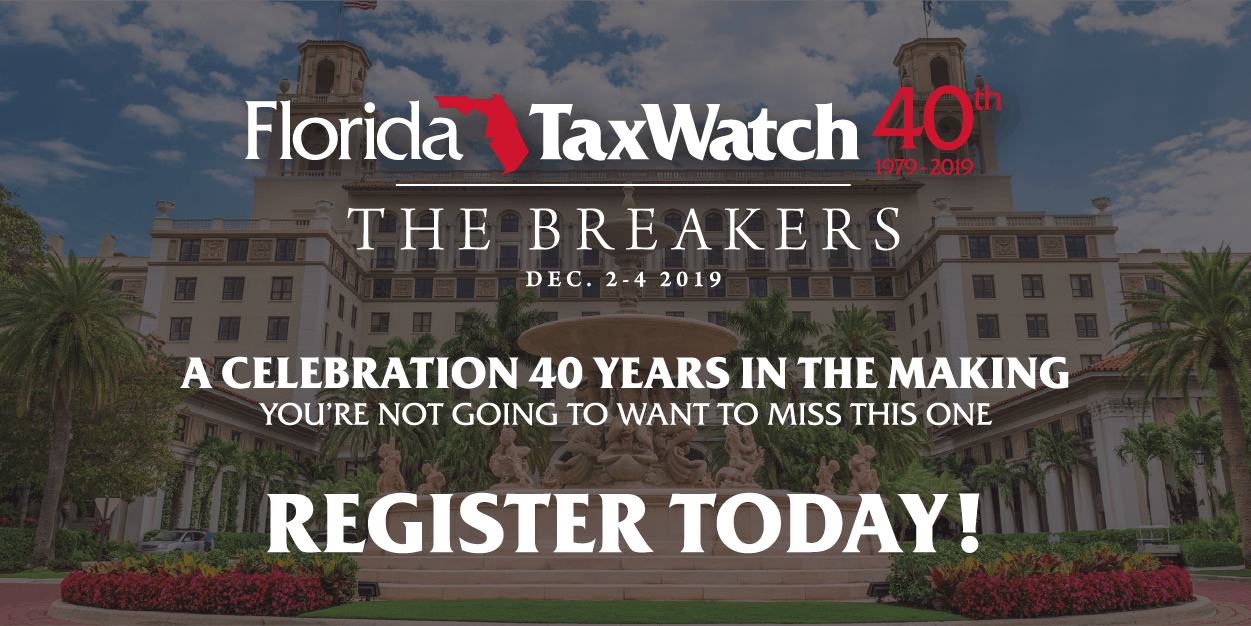 —Brunching out—
At first bite, you'll be happy you made the short drive (about 15 minutes) from downtown to this fun breakfast/lunch destination, Grove Market Cafe, located in the Northeast.
— The setting: A bright, airy space, simple but stylish, decorated in sunny hues of yellow, green, and orange with plenty of seating on the patio.
— Breakfast choices: Favorites include Big Dave's Plate (with eggs, superb pancakes or French toast, meat, potatoes or grits); a Southern Benedict with fried green tomatoes; shrimp and grits; and a Migas Tex-Mex Bowl with scrambled eggs, chorizo and black beans (for starters).
— Comfort food: The lunch menu adds items like a meatloaf sandwich, chicken pot pie as well as burgers, the fresh catch and veggie plate. Homemade desserts are a treat. Gluten-free and dairy-free items are available.
The deets:
Hours: Open 7 a.m. to 2:30 p.m. daily.
GPS: 1370 Market St.
Digits: 850-894-5060