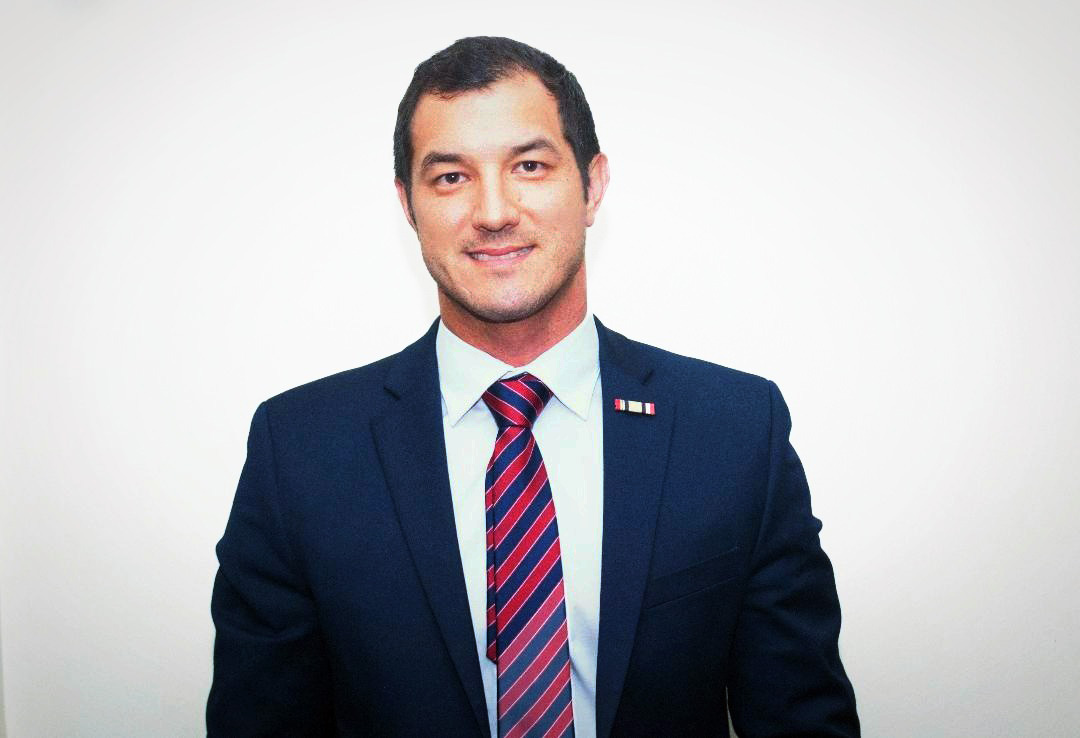 Maybe he should go ahead and update his voter registration.
Cape Coral Republican Mike Giallombardo hasn't talked about President Donald Trump much during his campaign for House District 77.
That's not unusual on its face. It's not like he's running for Congress — not in 2020, at least — and Trump has little to do with the state House.
Still, whether a Republican politician supports the President is a litmus test for most GOP voters. Trump, after all, still has rock-solid support within the party.
If Giallombardo's social media history is any indication, keeping quiet is the right call. Or it would be if he hadn't already let the world know how he really feels.
In 2016, the candidate made a couple of unfiltered Facebook posts that showed deep disdain for then-candidate Trump. Though he's not the best speller, it's clear he thinks Trump is a self-interested, greedy narcissist who "doesn't give a s***" about Americans.
If that's bad, this is worse: he went full "Godwin's law" by comparing the President to Adolf Hitler.
While his statements would likely play well in a Democratic primary race, it's might as well be a death sentence in the GOP stronghold that is Southwest Florida.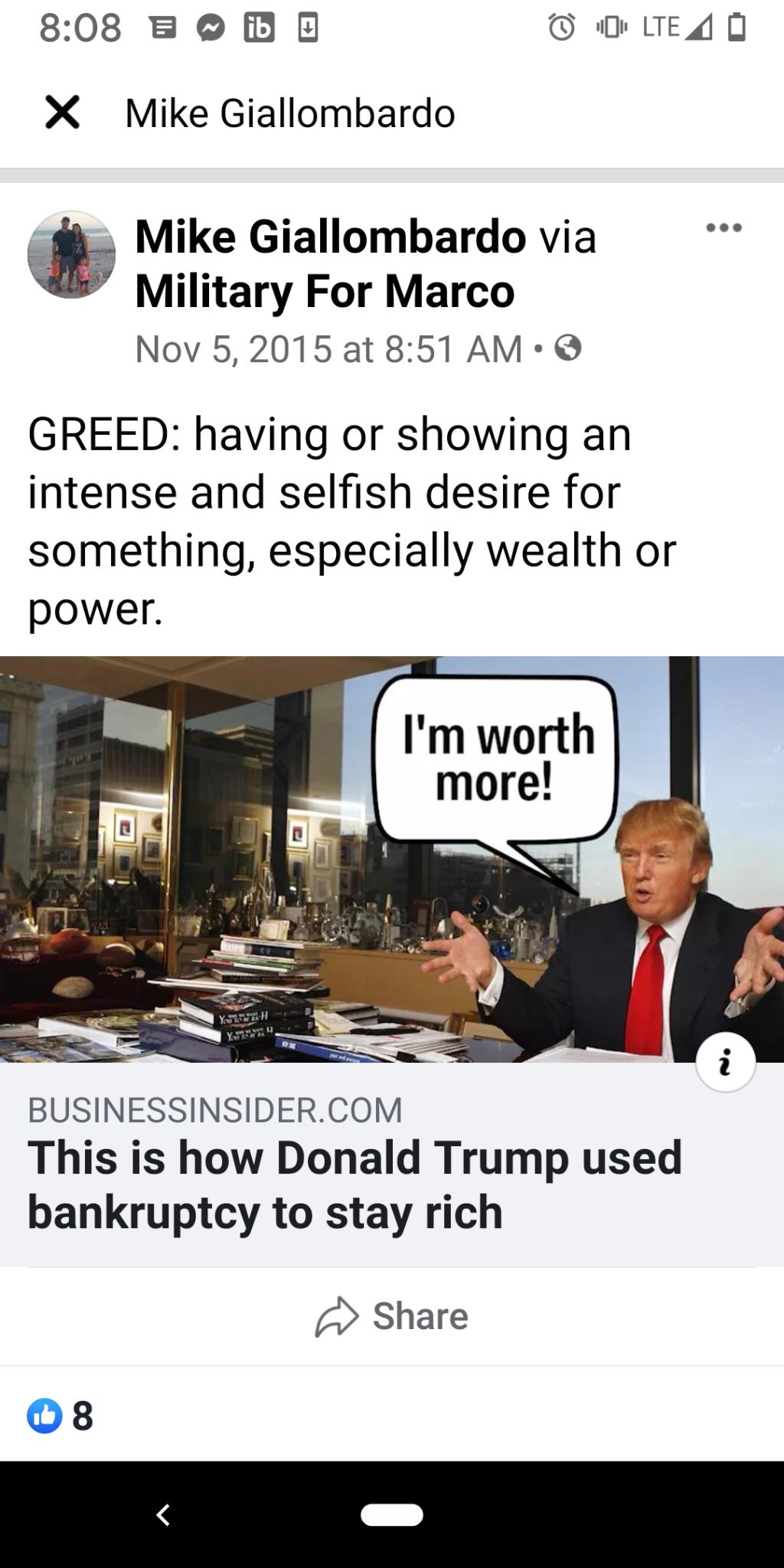 That's how it's played out before — and for less severe statements.
Just take a peek at last year's primary race between former Rep. Julio Gonzalez and now U.S. Rep. Greg Steube.
During the 2016 presidential primary, Gonzalez tweeted that "Trump is no conservative" and "the fact that Trump is still in the race is deplorable."

Now there's a "former" in front of his name. And it's likely to stay that way.
But, unlike Gonzalez, Giallombardo could end up doing damage to more than himself.
A few months ago, current HD 77 Rep. Dane Eagle endorsed Giallombardo as his successor.
Now, Eagle is running for Florida's 19th Congressional District, the seat is being vacated by U.S. Rep. Francis Rooney, who announced his retirement mere days after he said he was keeping an "open mind" about impeaching Trump.
It would have been considerate of Giallombardo to, ya know, let his friend know about his leanings.
At this point, it's unclear why Giallombardo is running in the Republican primary at all. He's a "Never Trumper" who is getting trounced in fundraising.
Maybe he should go ahead and update his voter registration.