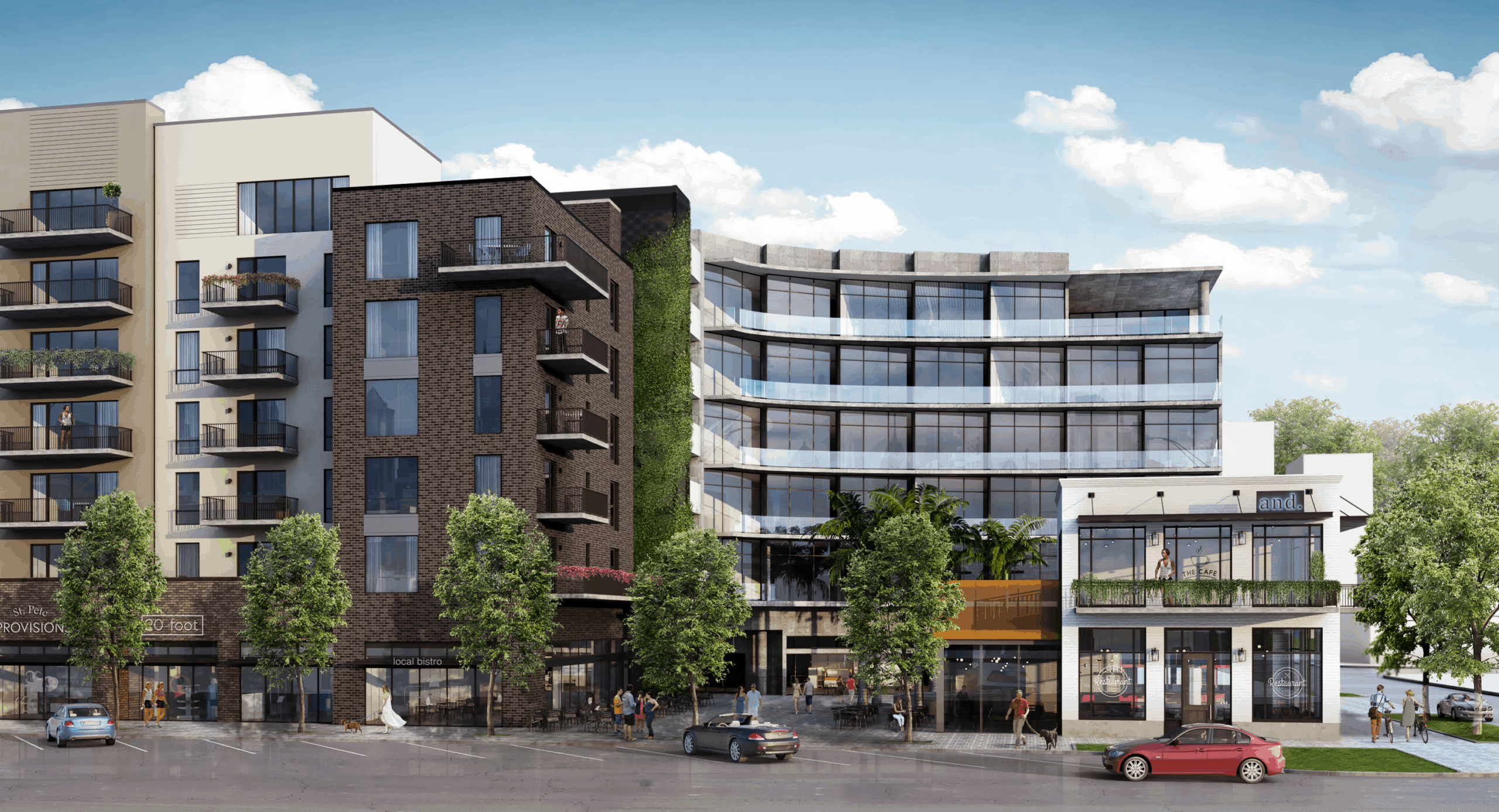 The development will include workforce housing, class A office space and ground-level retail.
St. Petersburg Mayor Rick Kriseman selected EDGE Central Development Partners to redevelop the old police headquarters on Central Avenue, he announced Tuesday.
The development will include office space, condos, workforce housing, ground-floor retail and much needed parking to serve the now booming Edge District.
"We have broken a lot of ground and cut a lot of ribbons in St. Pete lately, but I believe this particular project will prove to be the most exciting and dynamic to date as the mixed-use elements address several of our needs, including workforce housing," Kriseman said.
The local project team includes some of the top real estate experts in the Tampa Bay area including St. Pete-based J Square Developers and Tampa-based DDA Development. J Square has worked on a number of St. Pete projects including Trader Joe's on Fourth Street North. DDA Development includes Bowen Arnold and John Schilling, who were behind the downtown Salvador condos and the Campbell Landings senior apartment living complex on Sixth Street South in downtown.
Also involved in the project are Craig Sher and Will Conroy with St. Pete-based Backstreets Capital LLC, architect Tim Clemmons with St. Pete-based Place Architecture, and office leasing specialist Wendy Giffin with the firm Cushman and Wakefield.
The duo's proposal includes 100,000 square feet of office space, which will serve as the city's first major class A office space additions to downtown since 1990.
The plan also calls for 30 workforce housing units targeted to residents earning 80% to 120% of the area median income. Another 60 market-rate condos are also included.
The city already has more than 1,000 affordable housing units that serve people earning 60 percent of the area median income, but it lacks inventory for the gap between affordable housing units and market-rate units.
The plan also calls for a 600-space parking garage to include 400 of those spaces for public use. The development team will manage the spaces on behalf of the city through a public-private partnership.
The development will also include 22,000 square feet of ground-level retail fronting both Central and Baum Avenues. The space can include dining options.
"This proposal will provide so many of the elements we had hoped for this site and prioritized in our district master plan. Ample office and retail space, workforce housing, condos, our long-awaited district public parking garage, outdoor plaza, and connectivity to our Baum Avenue corridor," said Barbara Vogelwede, Executive Director of the EDGE District Business Association.
The team will present a term sheet to the St. Pete City Council on Dec. 12.
"This project will bring a terrific combination of new Class A office space, retail, housing, and parking to downtown St. Petersburg, and we're proud to be selected as the development team," said J Square Developers partner Jay Miller. "The EDGE District is one of the most exciting neighborhoods in downtown St. Pete right now. Creating a place where people can work, live and shop fits the walkable, independent character of the District."
EDGE was one of seven development teams to submit plans to the city.