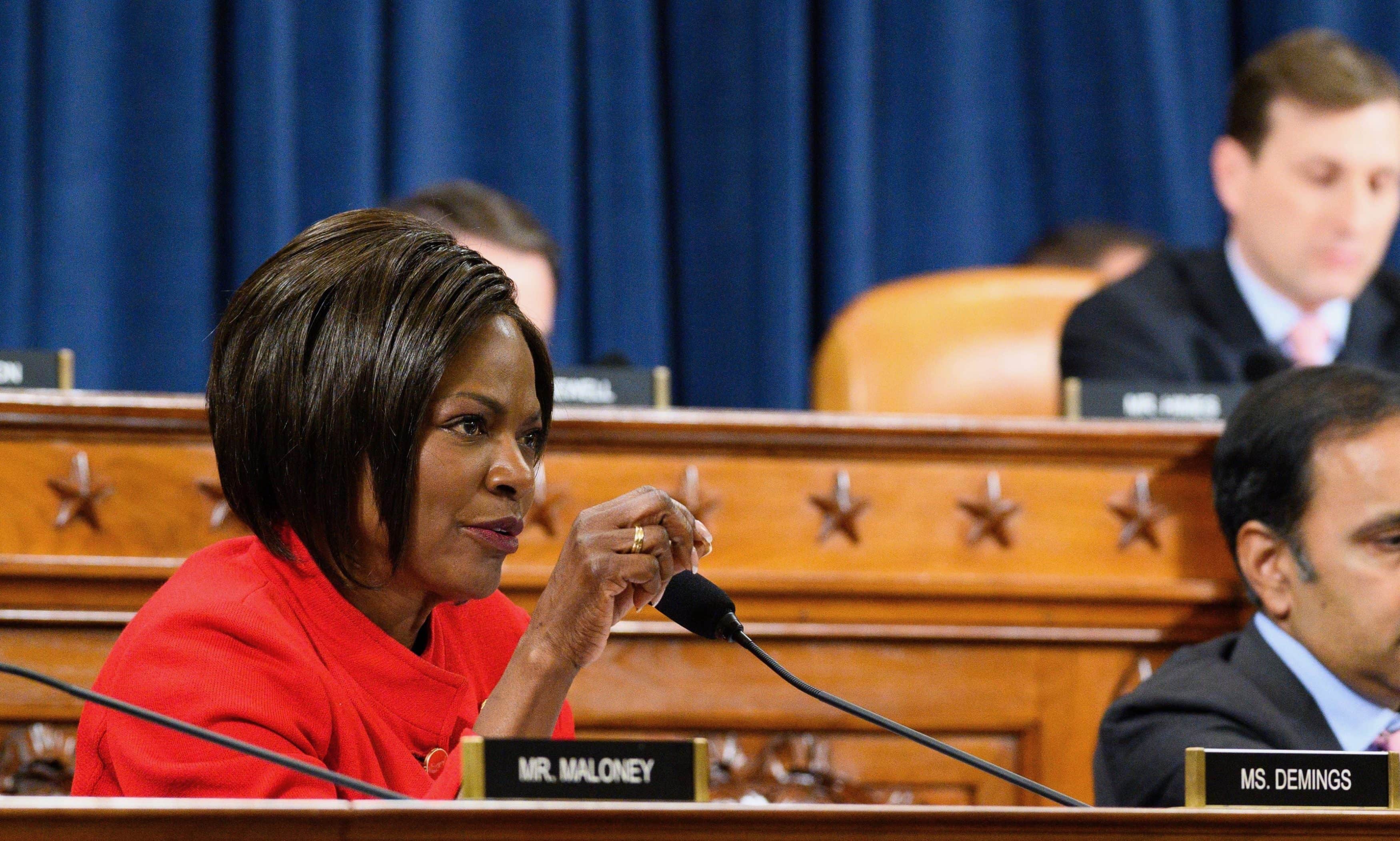 Val Demings said Donald Trump had motive, means, and opportunity.
Democratic U.S. Rep. Val Demings of Orlando has never shied from expressing her belief that evidence is mounting that President Donald Trump committed impeachable crimes, and on Tuesday she lashed out at Republicans for refusing to see what she sees.
In an opinion column published Tuesday by Newsweek, Demings, a member of the House Intelligence Committee that just wrapped up two weeks of public impeachment hearings, wrote that she was beyond disappointment in what she called "bizarre behavior" by Republicans on the panel, for not believing testimony had provided substantial evidence of crime.
As she often does, Demings pointed to her 27 years in law enforcement, which had culminated in her serving as Orlando Police Chief from 2007 to 2011. She also cited the oaths she took to preserve, protect and defend the Constitution against all enemies, foreign and domestic.
"I never could have imagined betraying that oath by turning a blind eye to wrongdoing because the accused was a member of my political party. The citizens would never have tolerated such a dereliction of duty at the local level. We don't have to tolerate it now," she wrote in the Newsweek piece entitled "As a Former Police Chief, I'm Troubled Watching My Republican Colleagues Forsake the Law to Protect Trump."
"Yet that is exactly what my Republican colleagues in the U.S. Congress have decided to do," Demings wrote. "As a former police chief, I find their behavior bizarre and beyond disappointing. I know it's tough, but everybody should be held accountable."
Demings also is a member of the U.S. House Judiciary Committee, which would take the next steps toward impeachment of Trump if the Intelligence Committee forwards such recommendations. She frequently has expressed her belief that Trump committed impeachable crimes. She repeated that Tuesday in strong, unambiguous terms in her Newsweek piece.
"Investigators in search of the truth are trained to look for three elements of a crime: motive, means, and opportunity," Demings wrote. "President Trump had all three. Motive ― he feared Vice President Joe Biden, and he desperately wants to win the 2020 election. Means ― the powers of the U.S. government, specifically military assistance. Opportunity ― an allied country desperate for military assistance to survive an ongoing war with Russia."
She recounted various statements given before the House Intelligence Committee, including when Ambassador William Taylor and national security advisor George Kent each responded to her questions by saying that  they were convinced that Trump's lawyer Rudy Giuliani was in Ukraine "to dig up political dirt."
"The president's scheme went just as planned, until the president got caught. If not for the whistleblower, President Trump would have blackmailed or bribed a young, promising foreign leader into interfering in a U.S. election," Demings contended.