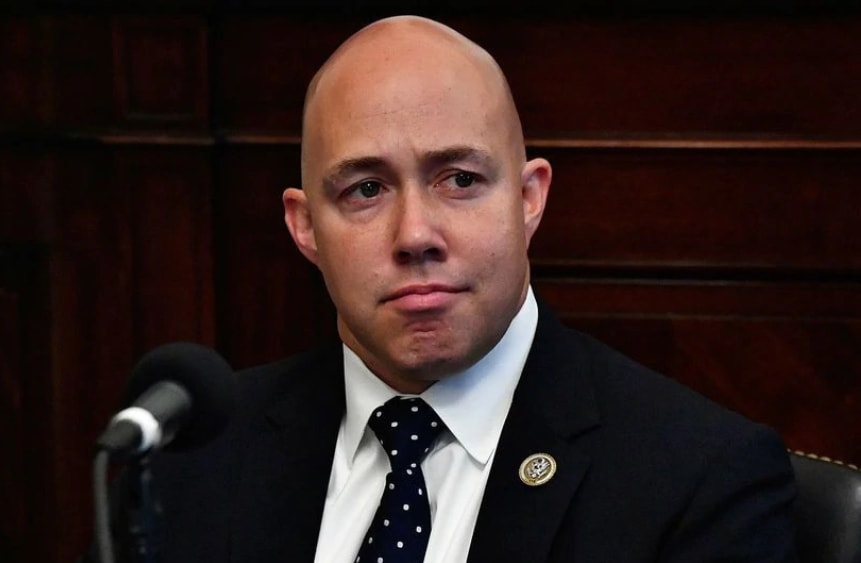 Mast spoke to the group in Palm Beach Monday.
U.S. Rep. Brian Mast bashed illegal immigration Monday, comparing some recent monthly immigration numbers with the D-Day invasion force during World War II.
Mast made the comments during Monday's meeting of Florida TaxWatch.
That comparison has been made in the past by conservatives, who have cited data showing recent spikes in monthly immigration numbers are similar to the number of troops involved in the World War II military operation.
"What has come across our southern border in some months has been the equivalent of the U.S. presence in the D-Day invasion," Mast said Monday.
"And that's literally true. That's how many people have come across our southern border in one month."
Mast argued those immigrants place a strain on the health care system when they seek emergency services. Undocumented immigrants are barred from joining Medicaid and Medicare.
Some Democratic presidential candidates have proposed covering undocumented immigrants under their respective health care plans. Estimates show between 4 and 6 million immigrants are uninsured due to their immigration status.
In his speech to Florida TaxWatch, Mast speech mainly took aim at various taxpayer-funded initiatives proposed by Democratic presidential candidates, as well as their congressional allies.
Florida TaxWatch is holding its 40th annual meeting this week at The Breakers in Palm Beach. Mast began his talk by joking about his position in the speakers' schedule.
"So I'm the post-lunch speaker," Mast pointed out. Y'all are about to fall asleep. You have full stomachs, it was probably really heavy. Since you're here at The Breakers, it was delicious. You probably ate a lot."
He then moved to tackle several issues in his speech to attendees at the Florida TaxWatch conference. The group is a nonpartisan, business-backed taxpayer watchdog.
Mast argued he's taking the role of taxpayer watchdog in Congress, slamming Democrats' efforts to divert taxpayer money into Medicare-for-all, free college and publicly-funded elections.
"What they're saying is the taxpayer-funding of elections," Mast noted, pointing to the "For the People Act," which has been approved by the Democratically controlled House.
The Congressman from Florida's 18th Congressional District also moved on to Democrats' proposals to use tax money to provide free college.
"I'll be the first one to tell you that none of you should've paid for Brian Mast's college after I left high school," Mast joked.
"When I left high school, I was spending more time drinking beer, playing sports and chasing girls, and if you would have spent your tax dollars on my education, it would have been a waste of your dollars."
Instead, he praised other pathways to earn a college education, noting he eventually attended college after serving in the military for more than 12 years.
In response to an audience question, Mast also hit on the importance of the 2020 Census. Florida TaxWatch has partnered with officials in Hillsborough and Orange counties to help encourage Floridians to participate.
That's due to research by the group showing Florida ranks near the bottom of the nation in per capita grants and grants as a percentage of federal taxes paid. That can in part be due to an undercount in the Census.
"We need to pay attention to it," Mast said. We need to push for everything that we can to make sure that there is a proper accounting of everything going on. And you couldn't get more support from me on this front."
The TaxWatch conference is running through Wednesday.