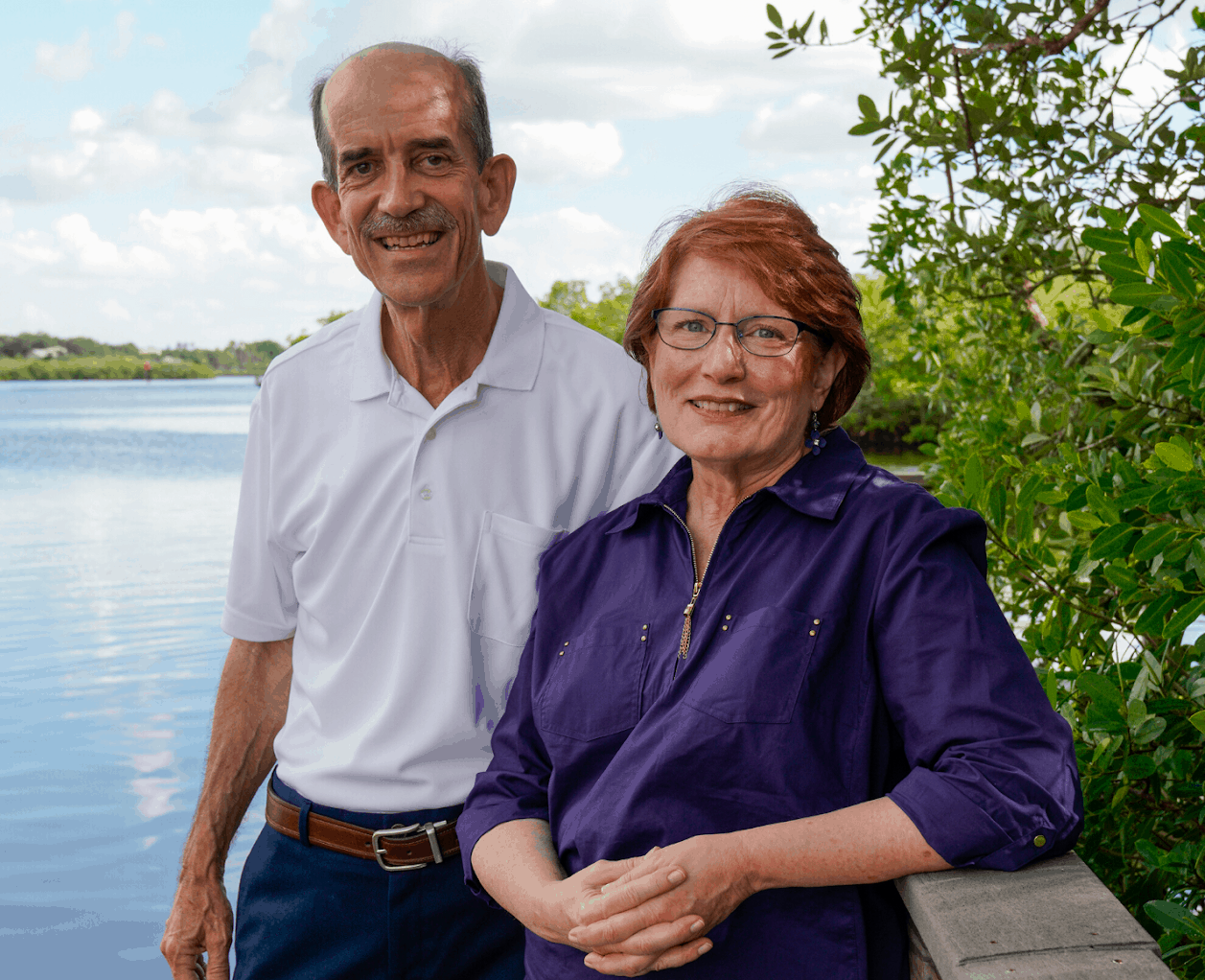 He resigned from the county Planning Commission to run.
Businessman Ron Cutsinger is running for an open seat on the Sarasota County Commission.
"I'm a conservative businessman and community servant," Cutsinger announced Friday. "I'm not a politician or opportunist looking to launch a political career.
"The future is bright for South Sarasota County. I will bring conservative leadership to the County Commission that will empower our community to reach its full potential."
He described himself as a "conservative, traditional American, holding to the principles that made the country great and will bring that view to the County Commission as I have to my other successful endeavors."
Cutsinger served until recently as chair of the Sarasota County Planning Commission. He resigned from that position to run for the county post
The District 5 seat is held by Sarasota County Commission chair Charles Hines, who, thanks to term limits, cannot run again. He and wife Alison live in Englewood, where they raised their three children.
Two other candidates have already filed for the seat, North Port Mayor Chris Hanks and Englewood Realtor Joseph Mason. To date, only Republicans have filed for the seat.
But many prospective candidates have hesitated to decide on running while a redistricting process remained underway. The Sarasota County Commission in October approved a new map. 
That map put Hanks and Cutsinger in the same district when they previously did not expect to against one another. But the new districts may yet be challenged in court.
Districts were balanced and redrawn in response to citizen approval of single-member district voting. That means only voters living in District 5 will vote in the 2020 election. Previously, elections for county commissioners in Sarasota have been countywide for all five seats.
In addition to serving on the Planning Board, Cutsinger was also part of the successful Legacy Trail Extension campaign. Voters in 2018. He also served as president of Friends of Elsie Quirk Library for six years and served on the Sarasota County Library Advisory Board.
He has also served on the Affordable Housing Advisory Committee and was a volunteer instructor for the Salvation Army's drug and rehab programs.
In the private sector, Cutsinger is a financial advisor and owns Waypoint Wealth Management.
He will run on a platform of preserving Sarasota's beauty and quality of life while encouraging entrepreneurship and economic development
"My life has been serving others with integrity, diligence and compassion. I intend to continue that on the Sarasota County Commission," he said.
"I believe what Mary Matalin once said, 'Elected office should be a calling, not a career.'"