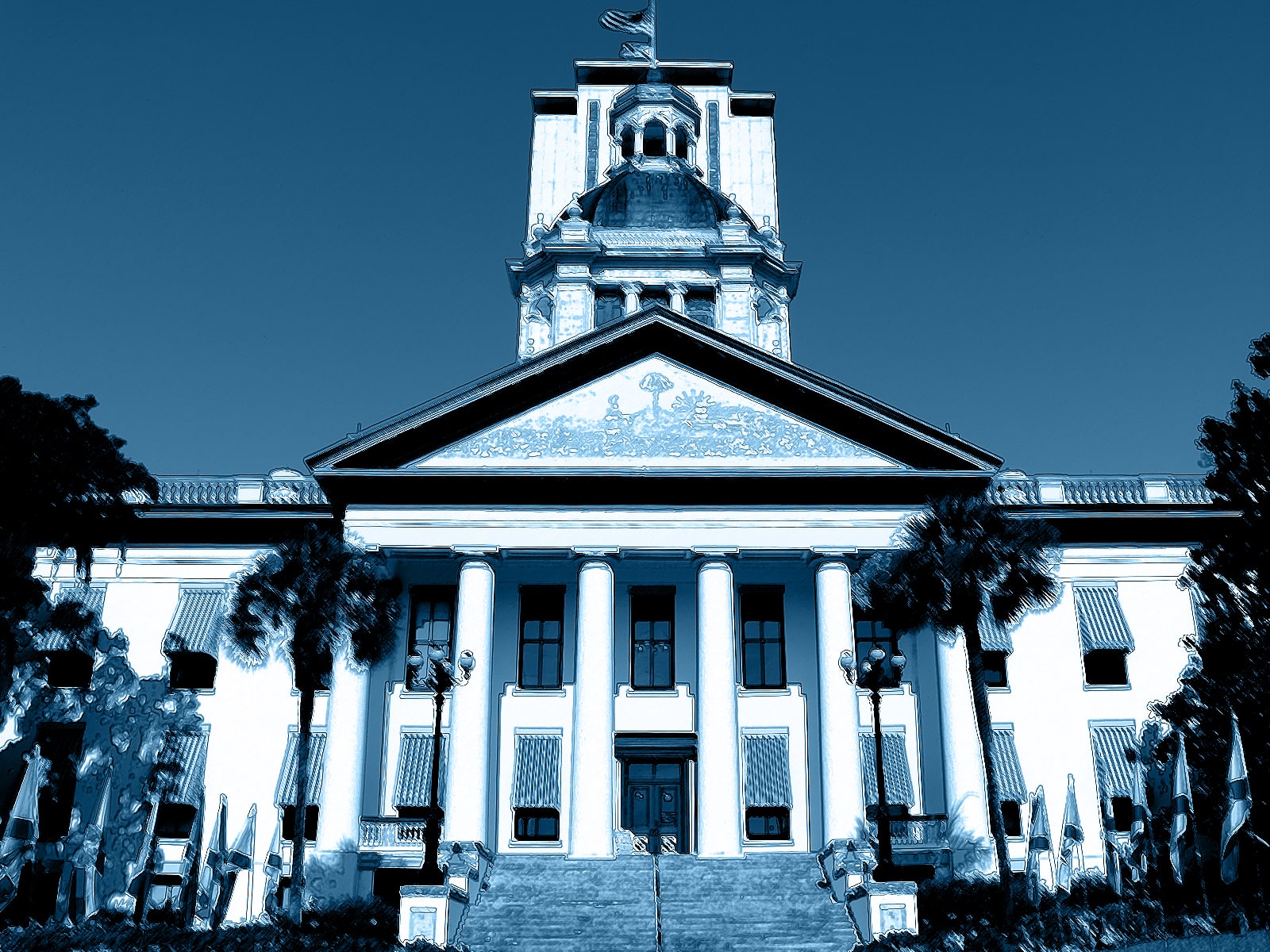 Even without The Process, there's life in downtown Tally.
Holiday time in Tally
It might be hard to believe there's life in downtown Tallahassee when the hubbub of committee weeks and Sessions is over and those involved in The Process decamp for home.
But today the census in the heart of the city is expected to increase by 100,000 as locals descend to enjoy The Winter Festival (A Celebration of Lights, Music & the Arts).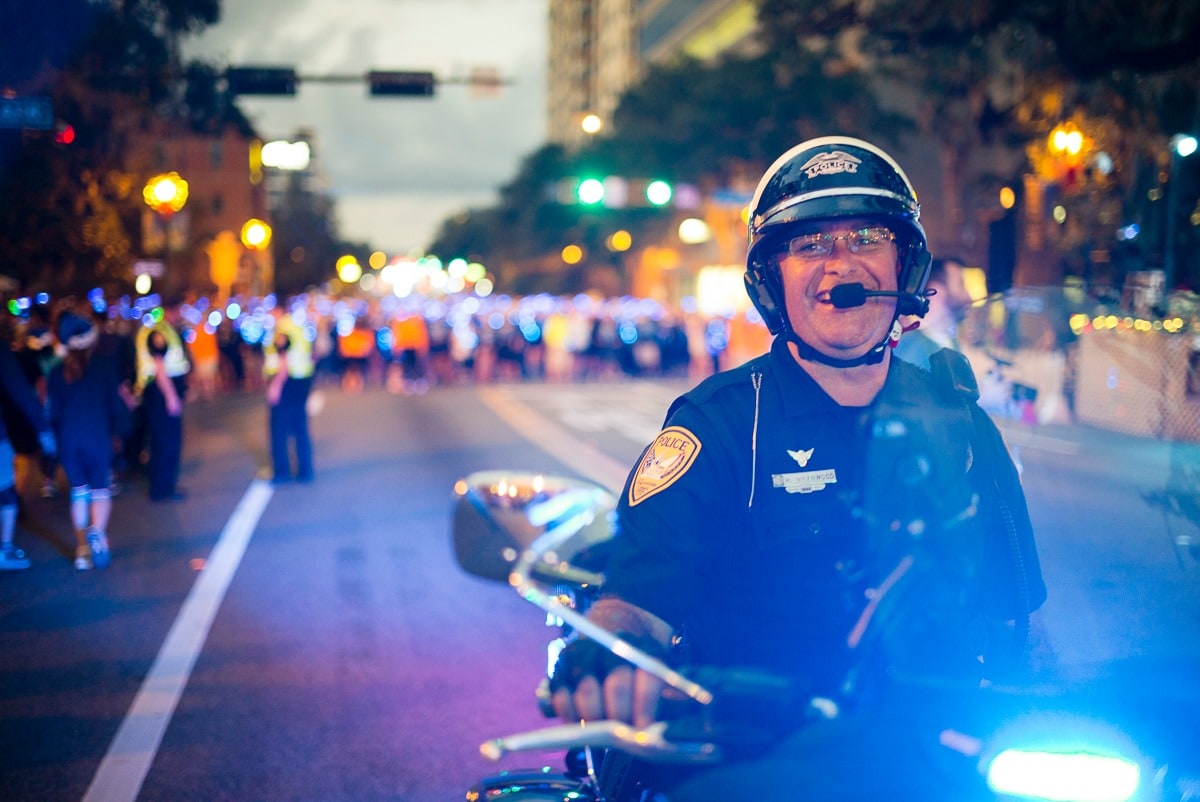 The festivities are centered in downtown's Chain of Parks, including a winter wonderland known as Candy Cane Lane, featuring the sights, lights and sounds of the holiday season. There is also a children's entertainment area and four entertainment stages featuring music and dance performances.
It's been a 33-year-long tradition in Tallahassee, highlighted by the lighting of the parks' trees by local dignitaries at 6 p.m., followed by the jolly jingling of thousands of Santa-hatted joggers in the 1.7-mile Jingle Bell Run. (If you happen to be here early for committee week and are looking for a little exercise, you can sign up on-site starting at 3 p.m. It's $20, cash or check only.)
A nighttime parade down Monroe Street always delights the youngsters and is sure to kindle the spirit of the season in those young at heart. Parade marshals are Florida A&M University's Marching 100, and it wraps up with Santa and Mrs. Claus riding on a Tallahassee Fire Department truck.
If you miss the Saturday festivities, you can still soak up a little holiday cheer during committee week. Candy Cane Lane will be open nightly through Dec. 13, and the parks will remain illuminated throughout December.
Elves from the city's parks and recreation department have created another winter wonderland at Dorothy B. Oven Park on Thomasville Road. You can wander the paths or take a drive in the park and enjoy more than 250,000 colored lights as well as holiday music.
___
Coming up, the usual assortment of tidbits, leftovers and not-ready-for-prime-time moments by Peter Schorsch, Drew Wilson and the staff of Florida Politics.
But first, the "Takeaway 5" — the Top 5 stories from the week that was:
Take 5
Lowballing teacher salaries — Sen. Manny Diaz put forward his "starting point" pitch on Gov. Ron DeSantis' proposal to raise teacher salaries in the state. But that bill may also divert from the Governor's goals by potentially requiring DeSantis to back off his proposed salary floor. In October, DeSantis put forward a package of just over $600 million to raise the starting teacher salary in Florida from $37,636 (as of 2017-18) to $47,500. But rather than target only districts whose starting salary sits below the $47,500 number, Diaz is seeking to spread any additional money allocated for teacher pay more equitably across the state — even to districts at or near that minimum number.
Democrats slam anti-gay OFR pick — The Florida Democratic Party slammed DeSantis' choice to run the Office of Financial Regulation for ties to anti-LGBTQ groups. A news release criticized the selection of securities attorney Russell Weigel for "disturbing support of the Christian Family Coalition." Democrats say the group's history includes championing controversial practices like conversion therapy. The organization has been slammed in the past for vilifying transgender people by warning against opening "bathrooms and dressing rooms to transsexuals." Weigel, in his resume, identified himself as an "active supporter" of the group.
Ron DeSantis tackles licensing reform — DeSantis gave his outlook on the state's economic and regulatory future as he addressed attendees of the Florida TaxWatch 40th annual meeting. He sounded hopeful the Legislature would tackle deregulation in the upcoming 2020 Session and put forward an idea to force the Legislature to renew licensing requirements every few years. The Governor echoed Transportation Secretary Elaine Chao, who spoke to the group earlier in the week. Chao outlined the federal government's efforts to cut regulations under President Donald Trump, to reduce the scope of government.
One step more for Groveland Four? — Four young black men believed falsely accused of raping a white woman in Lake County in 1949 pardoned in the first Florida Cabinet meeting with DeSantis in January deserve full exoneration, according to Agriculture Commissioner Nikki Fried and state Rep. Geraldine Thompson. The two intend to pursue full exonerations for Ernest Thomas, Samuel Shepherd, Walter Irvin and Charles Greenlee, all now deceased. Pardons are official statements of forgiveness, while exonerations are official recognition of innocence. Fried voted with the Cabinet to pardon the men, which she called a "first step" toward justice.
Alzheimer's Office proposed — Alzheimer's disease continues to plague Floridians, and House members from different parties look to redouble state efforts to fight it. Rep. Matt Willhite, a Wellington Democrat, filed HB 835 with Rep. Scott Plakon, a Longwood Republican. The bill would create the Office of Alzheimer's Disease within the Department of Elder Affairs. Plakon, whose wife had the disease before her death in 2018, said he was "honored to work with Representative Willhite and many other of our colleagues in a bipartisan effort to help the 560,000 Florida families that have been devastated by Alzheimer's disease and related dementias."
Home buy funds boosted
After a major hurricane, some Floridians are left with a tough choice: rebuild or relocate.
Rebuilding can be a hard sell for those living in flood zones as another storm could come along and bring more destruction. That's where the Rebuild Florida Voluntary Home Buyout Program comes in. It provides local governments with capital to purchase storm-damaged properties from willing homeowners.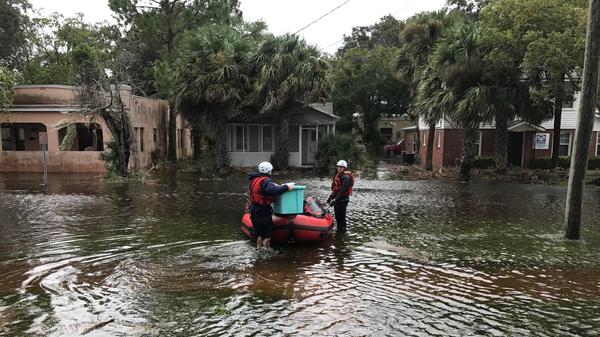 This week, DeSantis announced the award of another $44 million in Community Development Block Grant — Disaster Recovery (CDBG-DR) funding to 11 communities impacted by Hurricane Irma: Bonita Springs, Clay County, Columbia County, Flagler County, Islamorada, Jacksonville, Marathon, Palm Bay, Village of the Islands, Miami-Dade County, Monroe County and Orange Park.
"The recovery of Florida communities has been a priority since my first day in office. This funding will help homeowners who suffered damage from Hurricane Irma recover while ensuring the communities they live in are more resilient to future disasters," DeSantis said.
Joining the Governor in announcing the funds were state Sen. Rob Bradley and state Reps. Travis Cummings and Holly Raschein, all of whom represent areas affected by Irma. Chief Resilience Officer Julia Nesheiwat also weighed in.
"Rebuild Florida funds will be essential to protecting communities from future storms and disasters. I commend the Governor for his focus on resiliency and look forward to these funds making a significant impact," she said.
More Michael money
This week, DeSantis announced the Federal Emergency Management Agency (FEMA) approved more than $15 million in low-interest Community Disaster Loans for the City of Mexico Beach, City of Panama City, City of Parker, Bay County School District and the Calhoun-Liberty Hospital Association.
The FEMA loans are aimed at helping communities recover from revenue losses that follow major storms and can be used to maintain services such as government employee payroll and benefits, insurance payments and vendor payments.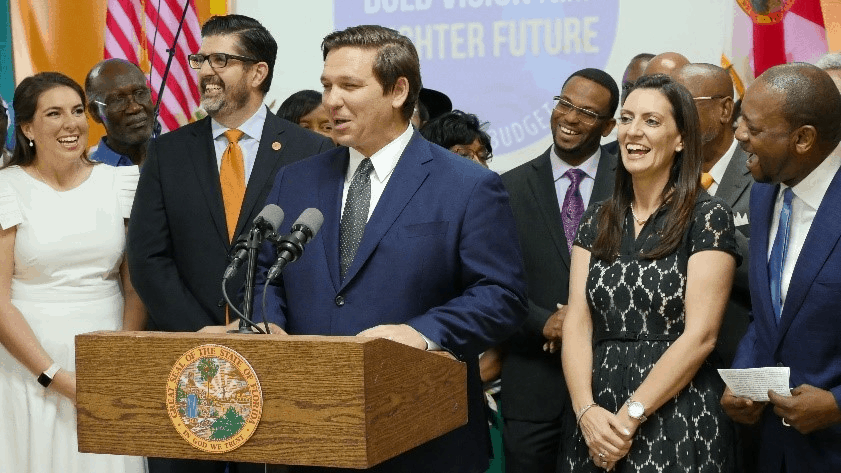 "Since Day One of my administration, we have used every resource at our disposal to ensure Northwest Florida completely rebuilds from Hurricane Michael," DeSantis said.
"I'm proud that we have been able to work with FEMA to secure these additional funds that will provide much-needed relief to local communities who are working hard to rebuild. For the many families who are still recovering from this storm, I can assure you that we are working every day to make sure you and your community recovers."
The Florida Division of Emergency Management worked alongside FEMA to secure the disaster loan funds.
"This year at FDEM, we've paid out the most hurricane recovery funding in the Division's history," FDEM Director Jared Moskowitz said.
"These loans, when combined with the nearly $450 million we've paid out to Northwest Florida, are helping to create more resilient communities in the wake of this devastating storm. Thanks to our strong partnership with FEMA and Gov. DeSantis' leadership, these communities now have another resource they can use to rebuild."
Cabinet recognizes conservationist
DeSantis and the Cabinet presented Florida Forest Service employee Roy "Wayne" Rushing, Jr. with the Jim Stevenson Resource Manager of the Year award, recognizing his outstanding leadership and dedication to protecting Florida's natural resources.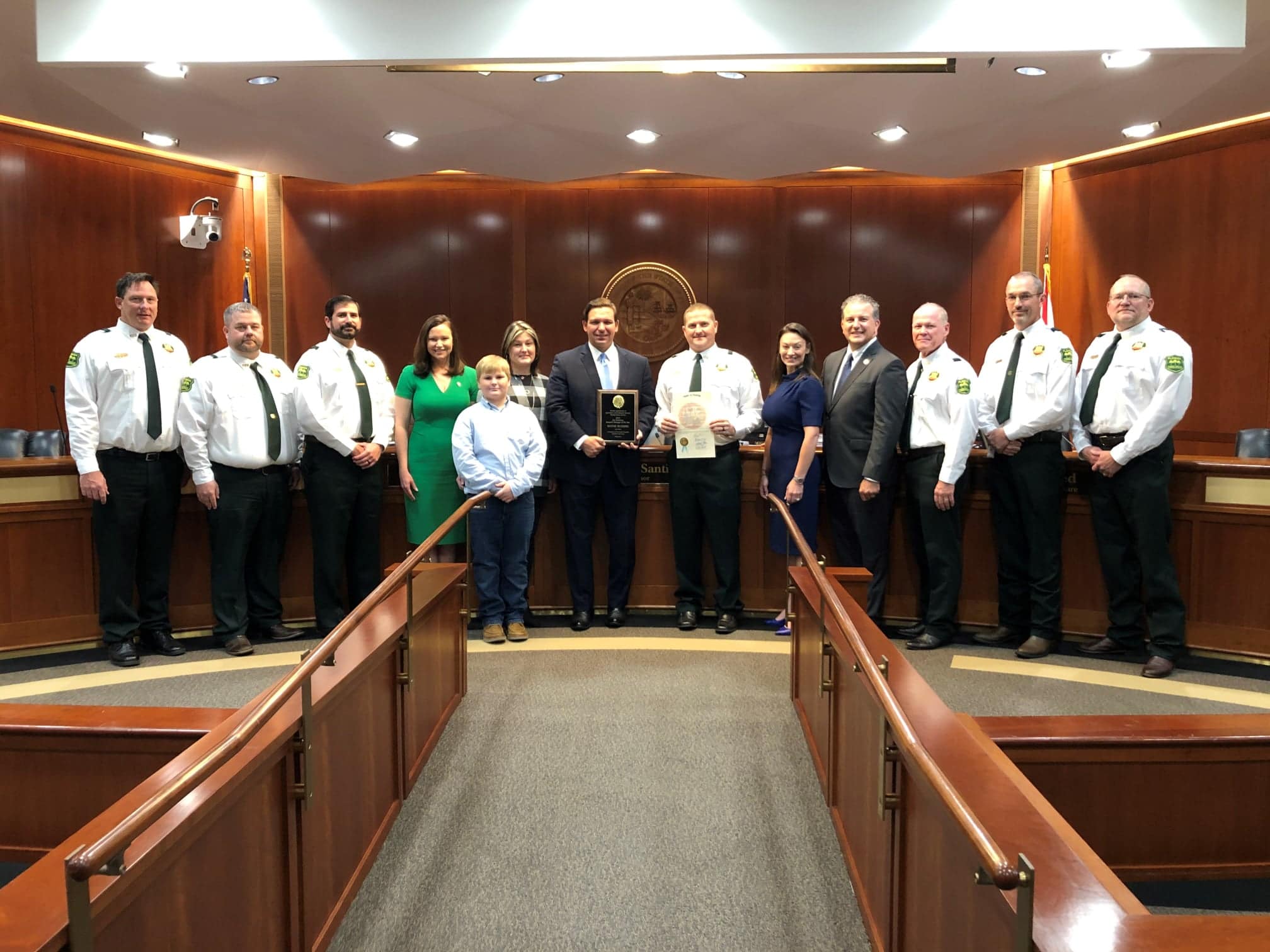 Rushing joined the Florida Forest Service in 1998 and has held many leadership positions. In 2016, he was promoted to Forest Area Supervisor in Bay County, where he oversees managing an elevated wildfire program, a local Cooperative Forestry Assistance position, and all aspects of Pine Log State Forest, which covers more than 7,000 acres.
Through his two decades on the job, he's worked to conserve native state lands with prescribed fire, to improve recreational opportunities in state forests, and to maintain natural habitats by controlling invasive species.
"I am honored to recognize Wayne for his service and commitment to protecting lives and lands, and to making Florida a special place to live, work, play and visit," said Agriculture Commissioner Nikki Fried.
Rushing also earned praise from State Forester Jim Karels, who heads up the Florida Forest Service.
"In a year filled with adversity following Hurricane Michael, I am proud of Wayne's unwavering leadership in the Panhandle," he said.
Top trooper awarded
DeSantis and the Cabinet also named the 2019 Florida Highway Patrol Trooper of the Year this week.
The award, established by the Florida Petroleum Council in 1965, heads to a deserving member of the Florida Highway Patrol for their courage, service and protection, to ensure the safety and welfare of Floridians and visitors
Corporal Mithil Patel put those qualities on display late last year.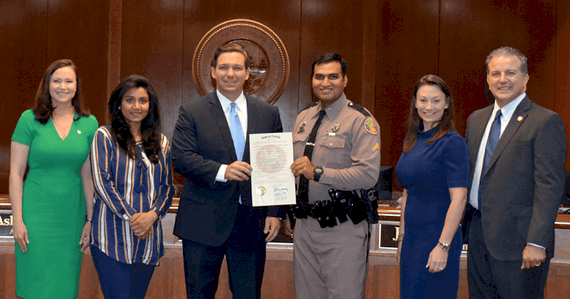 During a crash investigation on I-95, a vehicle spun out of control and came barreling toward him and the person he was interviewing.
Without hesitation, Patel pushed the civilian out of the way of the incoming vehicle. Due to the quick response, the car missed the civilian. Patel wasn't as lucky — he was flung into the air and spent the next nine months recovering from his injuries before returning to full duty.
"I am proud to serve with dedicated troopers like Corporal Mithil Patel, who selflessly and courageously put himself in harm's way to save an innocent bystander," said Colonel Gene Spaulding, Director of the Florida Highway Patrol.
"His actions demonstrate the dedication and professionalism of our FHP troopers, who put their lives on the line every day to protect the residents and visitors of our great state."
Florida Highway Safety and Motor Vehicle Executive Director Terry L. Rhodes also lauded the officer, adding, "Corporal Patel's bravery is a true example of the remarkable troopers who faithfully serve the citizens and visitors of Florida each day. FLHSMV is grateful to the Governor and Cabinet for providing this special recognition to Corporal Patel."
Instagram of the week
The week in appointments
Emerald Coast Utilities Authority — DeSantis appointed Cedric Alexander to the Emerald Coast Utilities Authority. Alexander, of Pensacola, is a retired law enforcement executive who began his career as a deputy with the Leon County Sheriff's Office in 1977. He also worked as a police officer and detective in Orlando and Miami. He earned his bachelor's and master's degrees from St. Thomas University and also holds a doctorate in clinical psychology from Wright State University.
Florida Housing Finance Corporation — DeSantis appointed Sandra Einhorn, Ryan Benson and Bill Gulliford to the FHFC. Einhorn, of Hollywood, is the executive director for the Coordinating Council of Broward. Benson, of Fort Myers, is the vice president and principal of A Vernon Allen Builder. Currently, he is a board member for the Florida Home Builders Association and the National Home Builders Association. Gulliford, of Atlantic Beach, is the president of Major Machinery and Equipment. He is also a retired City of Jacksonville Council Member and City of Atlantic Beach Mayor and Commissioner.
Pinellas County Court — DeSantis announced the appointment of Steve Berlin to the Pinellas County Court. Berlin, of St. Petersburg, has been a litigator for Rumberger, Kirk and Caldwell since 2017. Previously, he was an Army Judge Advocate while he served as a Lieutenant Colonel in the United States Army. Berlin fills the vacancy created by the resignation of Judge Donald Horrox.
World AIDS Day
Sunday was World AIDS Day, when people across the globe show solidarity for those affected by HIV and memorialize those who have lost their lives to the disease.
The Florida Department of Health joined in by recognizing the facts the state faces in fighting the epidemic: nearly 120,000 Floridians are living with HIV, and more than half of the nearly 5,000 new diagnoses were for people ages 20 to 39.
"We will never forget those who have lost their lives to HIV/AIDS, and we will always remain committed to caring for persons living with this disease and preventing transmission," said Florida Surgeon General Scott Rivkees. "Florida Health has one of the nation's most comprehensive statewide plans to eliminate HIV/AIDS, and we look forward to the day when this epidemic has been eradicated."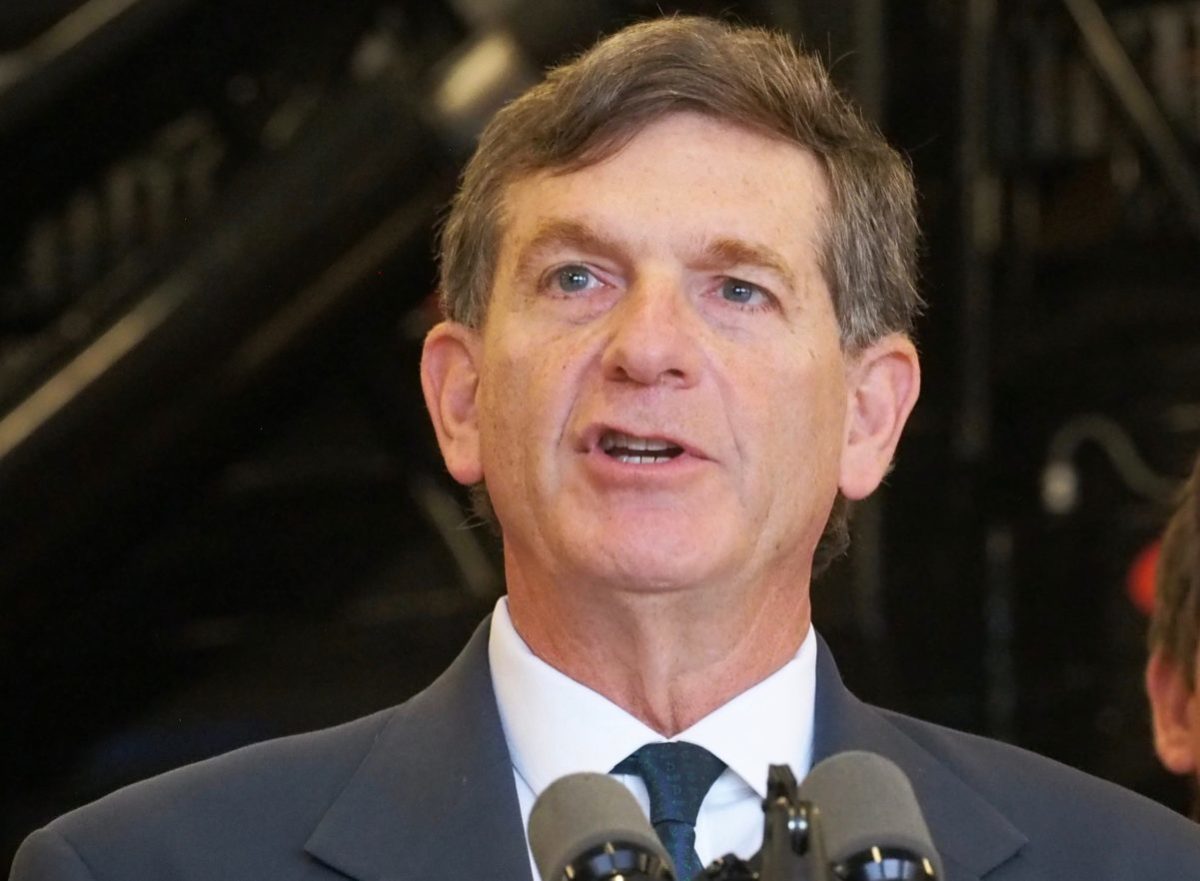 The first step to eliminating the disease is getting tested. All county health departments can screen for HIV, and other testing options can be found via KnowYourHIVStatus.com.
DOH stressed that early detection leads to better treatment outcomes. For those with HIV, getting a diagnosis and starting antiretroviral therapy reduces the amount of HIV in the body, which makes it harder to transmit to others.
Bass boat up for grabs
One lucky angler will win a brand-new bass boat this weekend, courtesy of the Florida Fish and Wildlife Conservation Commission TrophyCatch program and its partners.
The drawing will take place Saturday after the 2 p.m. weigh-in for the Bobby Lane High School Cup fishing tournament at Camp Mack in Lake Wales. Five finalists for randomly selected out of a pool of 28,384 TrophyCatch program registrants.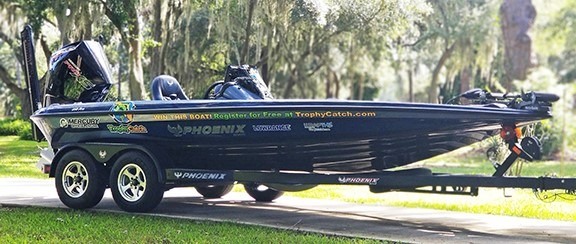 The boat is powered by a 200hp Mercury Marine motor and MotorGuide trolling motor, guided by Lowrance electronics, and anchored by Power-Pole Shallow Water Anchor System.
"It's an incredibly nice bass fishing package valued at over $56,000," said Jon Fury, director of FWC's Division of Freshwater Fisheries Management.
"Everyone who sees it — staff and anglers alike — have been impressed with the design and layout. Only generous partnerships with industry and conservation leaders like Phoenix Bass Boats and Mercury Marine make such an offering possible."
TrophyCatch is an incentive-based conservation program for anglers who catch, document and release largemouth bass heavier than 8 pounds in Florida.
The primary goal is to collect valid data about trophy bass to help the FWC better enhance, conserve, and promote trophy bass fishing.
Clarifying DJJ cost-sharing
A clarification of what the state requires of county Juvenile Justice agencies is in the works. Sen. Jeff Brandes, chair of the Florida Senate Appropriations Subcommittee on Criminal and Civil Justice, filed legislation (SB 1144) which essentially cleans-up outdated language in reference to detention cost-share and past legal proceedings pertaining to the shared county and state responsibility for juvenile detention.
While the bill makes no substantive changes to how detention cost-share is calculated — a 50-50 split — it makes clear that counties providing their own detention care are not a part of this formula, which is current practice.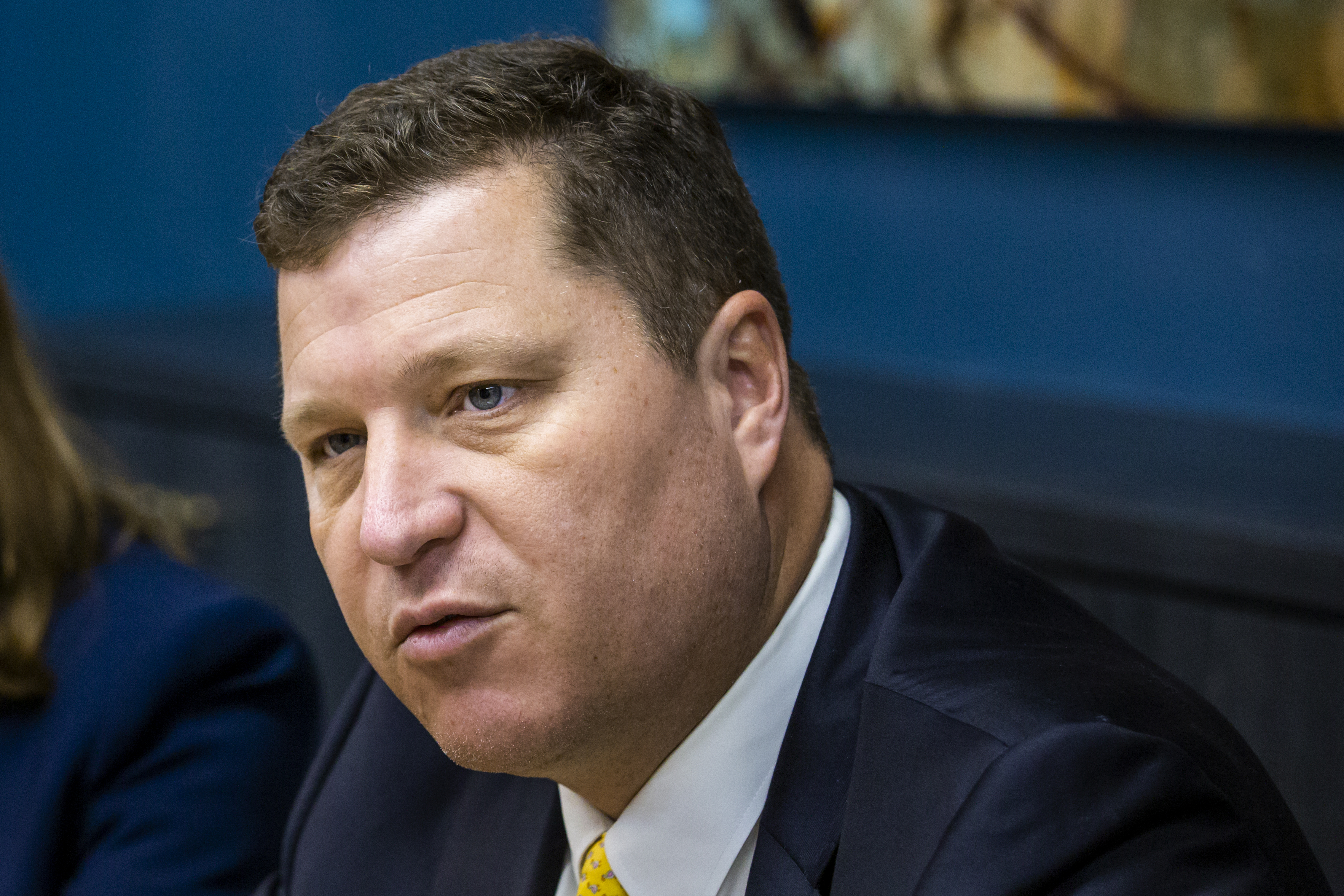 The bill also will put an Accountability and Program Support program as a responsibility of DJJ.
The Pinellas Republican's legislation also looks to strip out of state law language related to old litigation between county centers and the state agency. Before 2016, litigation led to significant disputes on the state overbilling local centers.
The legislation comes weeks after Brandes in a subcommittee meeting said he wants DJJ to update their budgetary plans in January so lawmakers can act during the Legislative Session.
Water war
Sen. Janet Cruz filed a pair of bills Monday that would require increased oversight on water removed from springs for bottled water.
SB 1096 would require the Florida Department of Environmental Protection to monitor consumptive use permits filed by water bottling companies to ensure they comply with state law.
SB 1098 would assess a surcharge of 5 cents per gallon of water extracted to go to the state's Water Protection and Sustainability Program Trust Fund, which has been unfunded since 2009.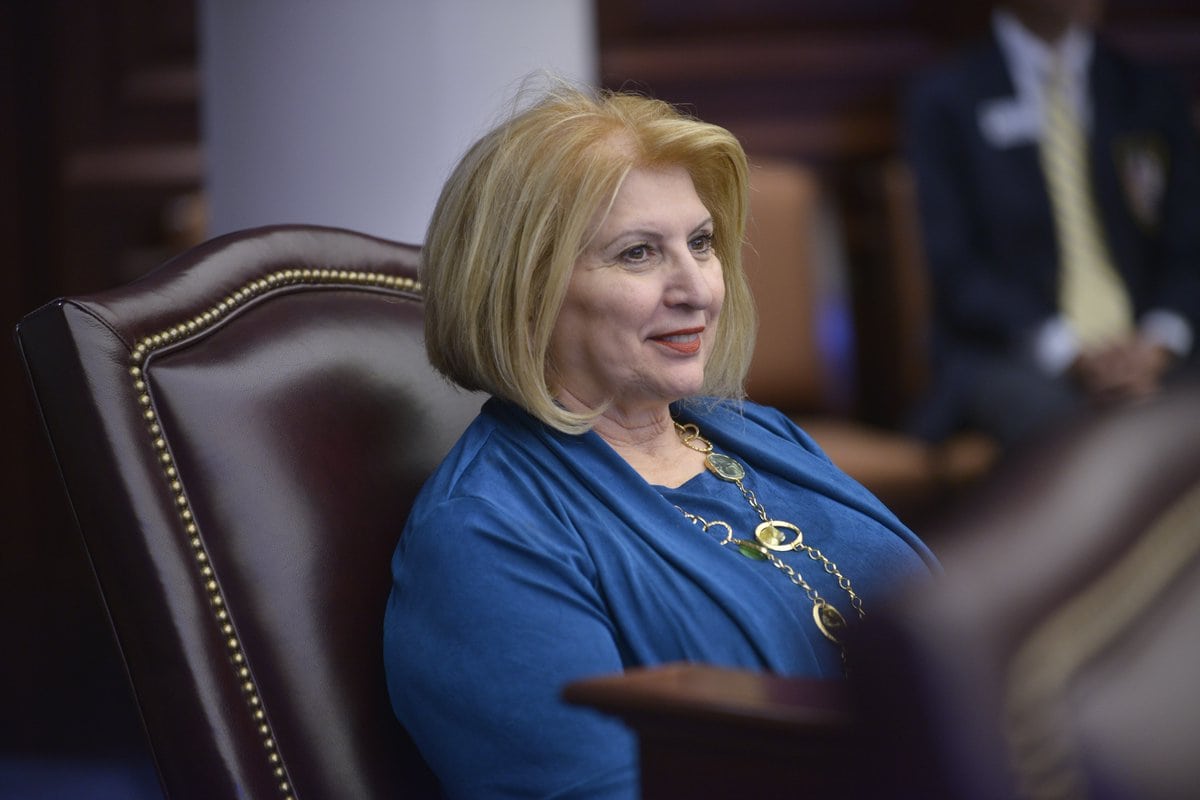 "Millions of taxpayer dollars are spent on recharging Florida's aquifer due to the over-pumping of our state's most precious natural resource — our water," Cruz said. "We cannot stand idly by while bottled water companies make substantial profits off this public resource without paying their fair share or doing much of anything to protect Florida's springs and drinking water for future generations."
Cruz's legislation comes as concerns grow surrounding Nestlé Waters North America's permit request to allow the company to pump 1.152 million gallons of water per day from Ginnie Springs, which environmentalists say would harm water flow and quality.
The company contends that the 1.152 million gallons per day permit maximum is both allowable and safely sustainable. Cruz disagrees.
"I do not accept the argument from bottled water companies that this pumping has a 'negligible' impact on Florida's spring system," she said. "Water volume is decreasing in Florida's springs. If these companies want to pump Florida's aquifer and take water that belongs to Floridians, they should contribute to the Water Protection and Sustainability Trust Fund and address the environmental consequences of their business practices."
Retired CPAs could see volunteer service
A new bill from Sen. Joe Gruters would change licensing requirements for certified public accountants doing work in Florida, even if they live elsewhere. It would also let retired CPAs donate their time without having to keep up with stringent and changing requirements for an active license
The legislation (SB 1140) would make clear that for CPAs to be licensed by endorsement, they could not be licensed in any other state or territory. For those accountants whose office is in another state, the legislation says that as long as continuing education requirements for that jurisdiction are met, Florida will recognize that. But if accountants' home states have no continuing education requirements, Gruters' bill says they will still have to meet Florida's standards to keep a license in the Sunshine State.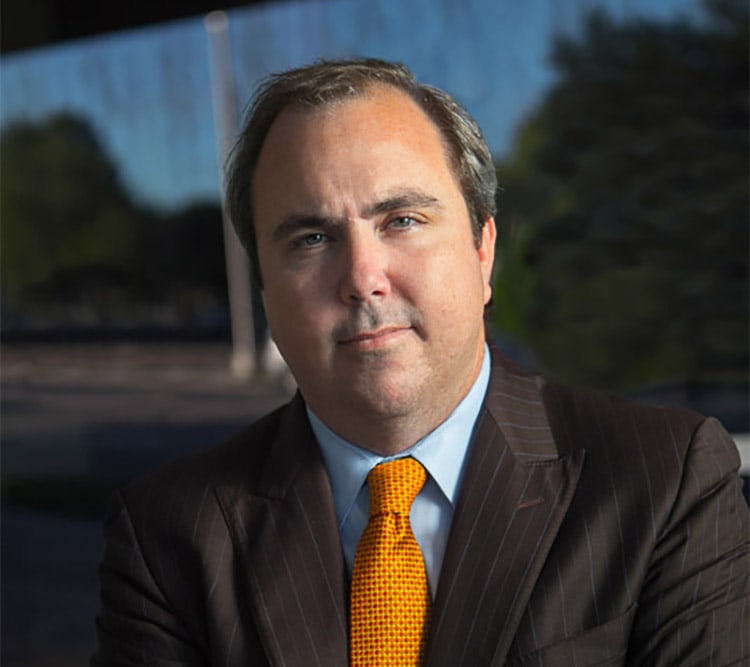 The Sarasota Republican, an accountant himself, also proposes rules allowing CPA who is at least 55 can apply to have their license put in "retired status." That would enable the individual to continue to provide volunteer services to charity and civic group boards of directors or board of trustees. It would also allow the retired individual to participate in mentoring programs like the IRS' Volunteer Income Tax Assistance program or the Small Business Administration's SCORE programs.
Should a CPA go back into a for-profit business, the retired status would disappear and the professional would still need to keep up with the requirements for active CPAs.
Red lives matter
While Florida law has lengthy provisions establishing police officers' bill of rights, a new bill filed by Sen. Ed Hooper aims to address offenses committed against firefighters.
The legislation (SB 1142) provides enhanced penalties for certain offenses committed against firefighters engaged in the performance of their legal duties. Basically, it expands the same consequences to those attacking the boys in red as it does for the boys in blue.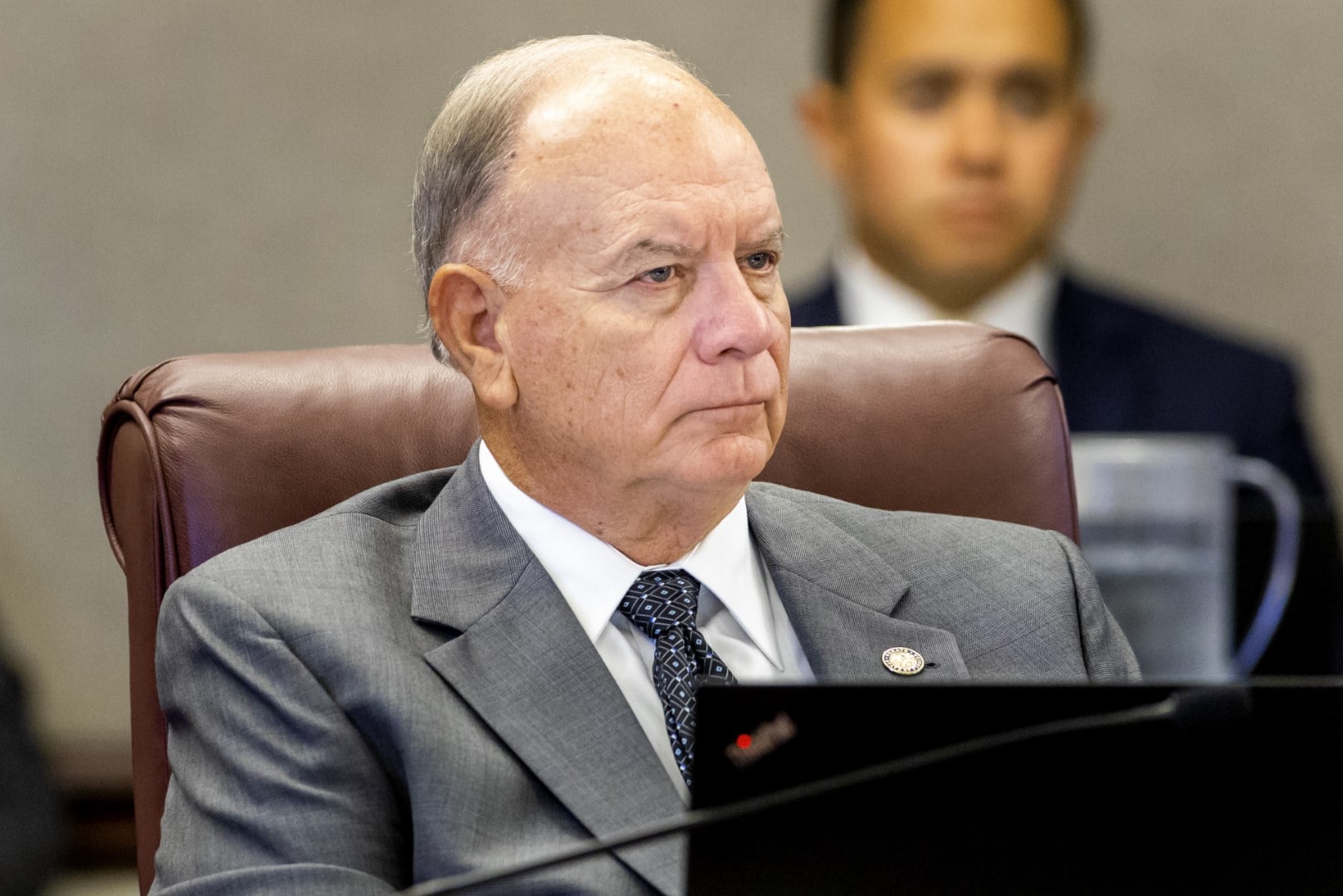 That includes explicitly stating anyone who murders a firefighter on the job will, at minimum, be sentenced to life without eligibility for release.
Hooper previously served as a firefighter before he was elected as a Clearwater City Commissioner and later a Florida House and Senate member. He moved to Pinellas County in the 1970s to study fire science at St. Petersburg College and rose to be a lieutenant before his 1996 election to the municipal board.
Supporting the arts
St. Petersburg Sen. Darryl Rouson filed a bill (SB 1100) Monday that would recognize students with high achievement in fine arts.
The bill aims to encourage them to develop a high level of skill in performing or visual arts by placing a seal on the student's diploma, indicating that they met state standards for the Seal for Fine Arts.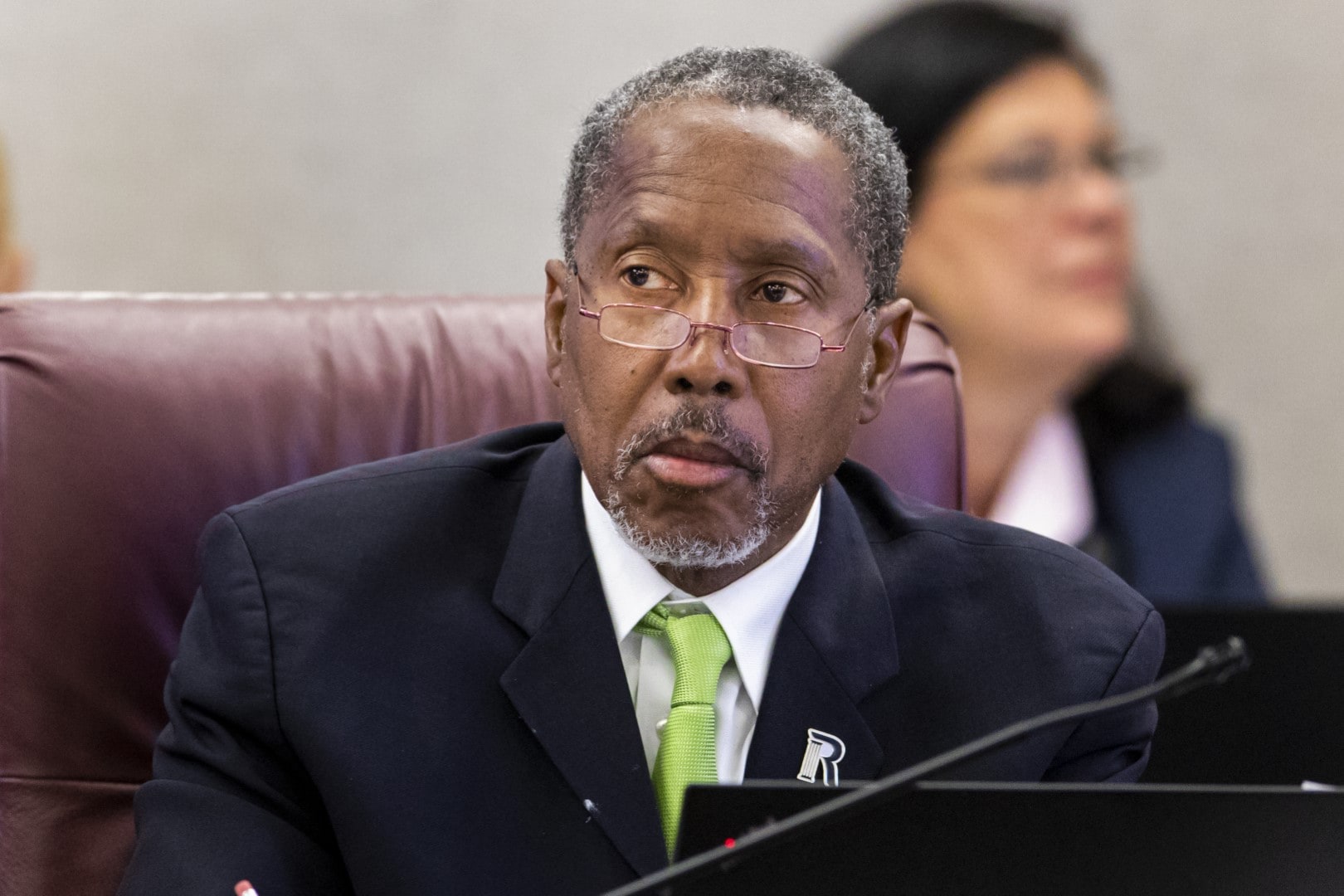 The program would begin in the 2020-2021 school year.
It would apply to graduating students who completed at least three yearlong courses in dance, music, theater or the visual arts with a B or higher, an additional yearlong course in another art category, and completed two fine arts-related extracurricular activities.
The seal also requires students to share their talent and industry knowledge by providing at least 20 hours of community service and delivering a comprehensive presentation of their experiences.
Feeding the hungry
The holidays are here; for many, that means enjoying special meals with family and friends. Some, however, don't have the luxury.
But Sen. Randolph Bracy wants to change that for some of the less fortunate in his district. The Central Florida Democrat is holding a food giveaway in the Pine Hills area today from 10 a.m. to 1 p.m., and he's got a lot of back up.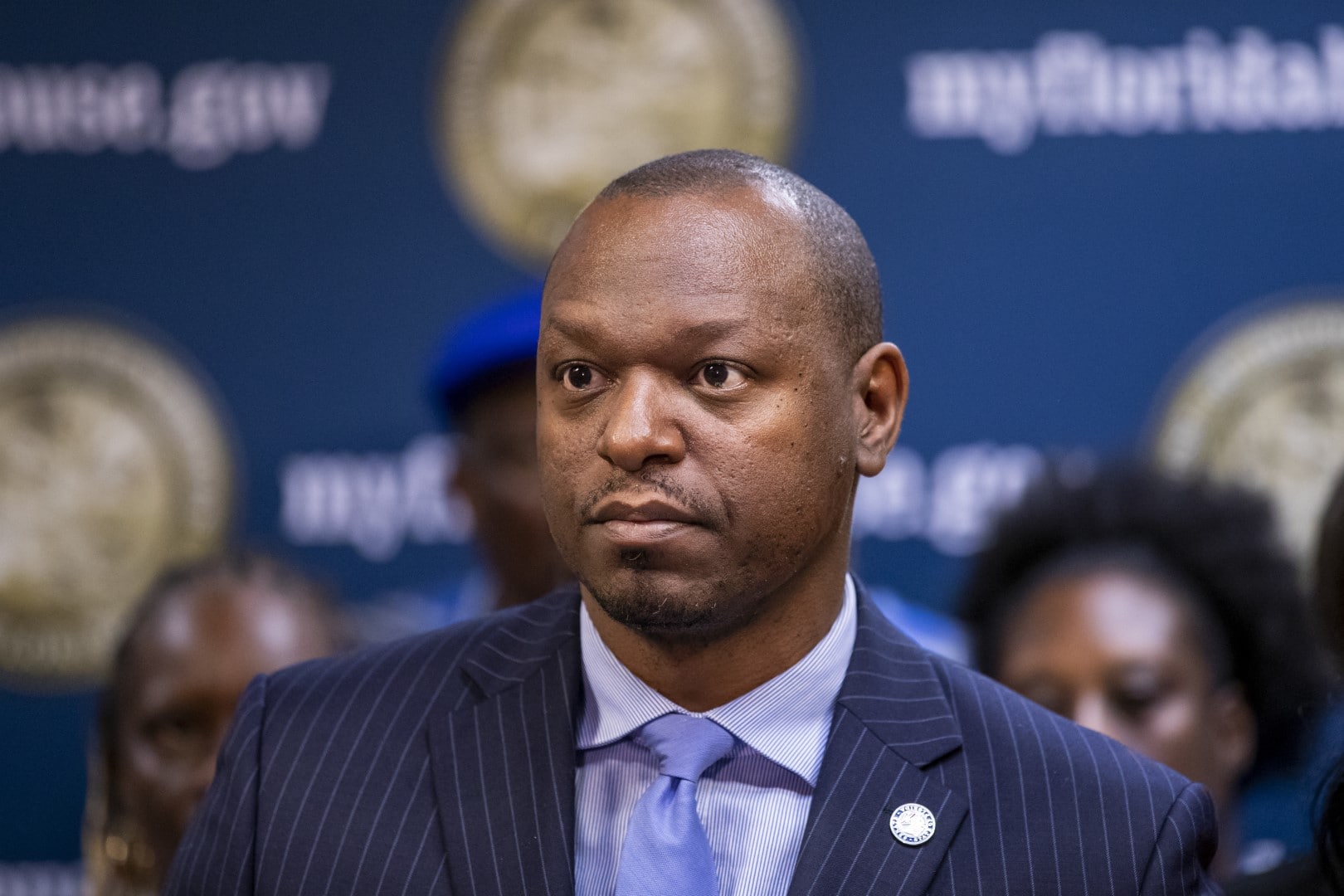 Teaming up with him for the event are Farm Share, United Foundation of Central Florida, Walmart, Community Action Partnership, CarePlus Health Plans and the Pine Hills Community Center.
The event announcement said the distribution "will be structured as a first-come, first-serve drive-thru, during which an abundance of fresh fruits, vegetables, and other groceries will be distributed."
It will be held at the Pine Hills Community Center, 6408 Jennings Road, in Orlando.
CMR expansion sought
There's an avenue for aging and ill inmates to get out of prison early, but it's hard to qualify.
Florida's Conditional Medical Release program applies to prisoners who are "terminally ill" or "permanently incapacitated," and those who apply for release have their cases decided on an individual basis by the Florida Commission on Offender Review.
This week, state Rep. Bobby DuBose filed a bill that would expand eligibility to inmates suffering from a "debilitating illness."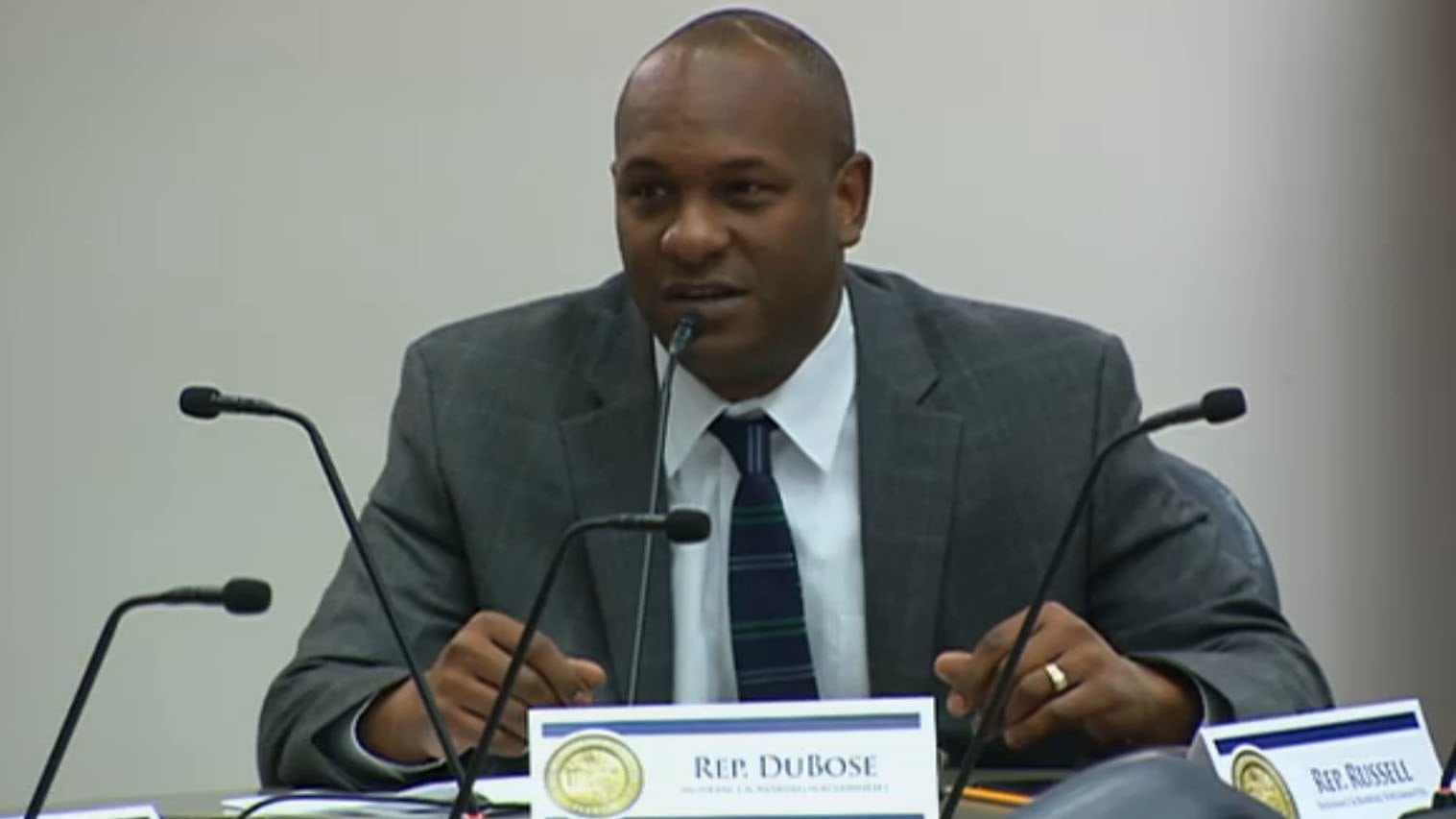 As laid out in HB 837, that includes "a significant terminal or nonterminal condition, disease, or syndrome that has rendered the inmate so physically or cognitively impaired, debilitated, or incapacitated as to create a reasonable probability that the inmate does not constitute a danger to himself or herself or to others."
In other words, inmates who are too sick or too frail to be a danger to the public if they're released.
The bill would also set up an Aging Inmate Release Program so that inmates would be eligible if they are at least 70 years of age and have served at least 10 years in prison. Inmates with murder or sex offense convictions would be ineligible.
"Our state prisons should not be warehouses for the ill and the elderly. I am pleased to file this bill to expand conditional medical release and follow the lead of 17 other states in adopting geriatric release programs for inmates who no longer pose a threat to society. It's the humane thing to do, the fiscally responsible thing to do, and the right thing to do."
The Ft. Lauderdale Democrat's bill has a Senate companion: Sen. Brandes' SB 556 contains the CMR changes, and SB 574 would create the Aging Inmate Release Program.
Capitol Directions