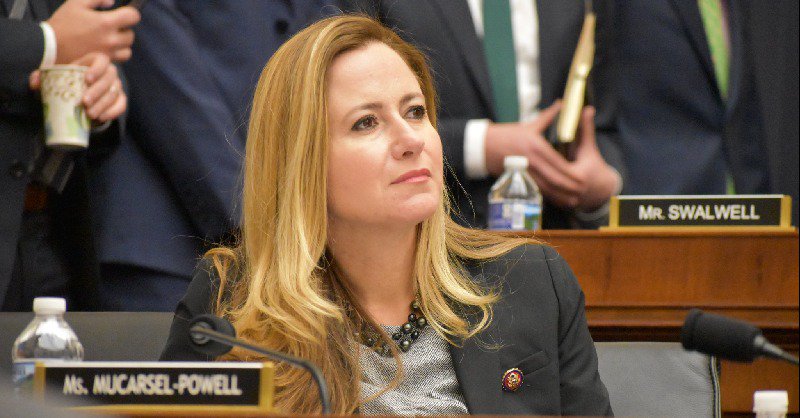 Mucarsel Powell charges that children could grow up in a less democratic America.
Democratic U.S. Rep. Debbie Mucarsel-Powell recalled the flights of herself and others in her South Florida district from lands of despots to envision what she sees is the threat to America if the House of Representatives fails to impeach President Donald Trump.
Mucarsel-Powell, who sits on the House Judiciary Committee that drafted the two articles of impeachment being debated Wednesday, recalled that her mother had brought her from Ecuador to look for freedom and opportunity while she debated, a story that is shared by many of her constituents in Florida's 26th Congressional District.
"We've left and experienced corruption in our countries of birth where brutal dictatorships have choked their potential, to benefit those in power," Mucarsel-Powell said.
"This President, who was elected by the American people, has violated his oath of office and violated the rule of law," she said. "The evidence is overwhelming that he withheld military aid approved by Congress and leveraged a White House meeting to extract a political favor from a foreign government. The president actively sought foreign election interference to benefit himself."
Mucarsel-Powell said Trump presents "a clear and present danger to our democracy." She added that the genius of America lies in the Constitution and the rule of law. She said that she gets chills when she thinks about how fortunate she is to live in America.
"I want my children and all of our children to feel the same way when they grow up," she said. "However, if we sit idly by as cracks begin to appear in our democratic institutions, our children will be in the same situation like so many of us experienced when we left countries whose leaders destroyed democracy."
Defending the Constitution, she concluded, "is my duty as a member of this body. That is my duty as a mother."
Last updated on December 18, 2019