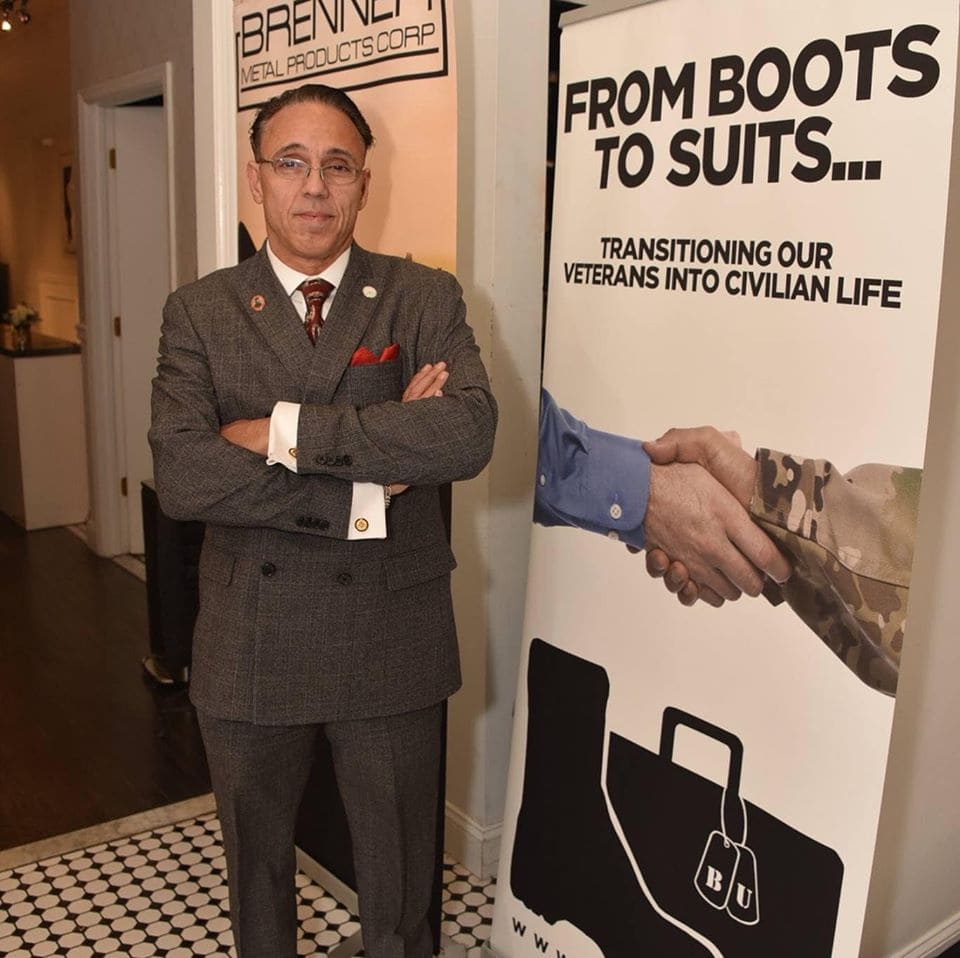 For New York City Mayoral contender has eyes on Francis Rooney's open seat.
For years, Darren Dione Aquino has gone up against the political machine in New York City.
Now the advocate for people with disabilities wants to take on Congress, and he's running for a seat representing Southwest Florida.
With a populist message built on helping the middle class and giving back to those in uniform, Aquino feels confident he can rise from a crowded field and represent the region.
"Nobody's a trained Congressmen when they get to Washington," he said. "What you have got to be is a patriotic American ready to defend your community."
Aquino said he has been defending the downtrodden for years. As the founder of the Advocates for Disabled Americans, Veterans, Police, Fireman & Families, he has brought lawsuits across the country to enforce the Americans with Disabilities Act.
"I'm the guy who comes to sue you if you violate my rights," he said.
It's a cause important to Aquino, who was born with polio and clubbed feet and diagnosed with dyslexia in school. But his family also has helped manage Rao's, one of the most exclusive restaurants in New York City. While he grew up poor, Aquino said later in life he turned his resources to helping those in need.
Eventually, that led him to run for Mayor of New York. Best known as a "Law and Order" actor at the time, he filed in 2016 to unseat Mayor Bill De Blasio. Still, the Republican nomination ultimately went to Assemblywoman Nicole Malliotakis, who lost badly to the incumbent.
Aquino knew he would get back into electoral politics eventually. Moving to Naples just about four months ago, Aquino then found himself in an open Congressional district after U.S. Rep. Francis Rooney's announced retirement.
He hopes those New York connections provide the means to be competitive, and he held a fundraiser at Rao's this week. But Aquino said his campaign would be people-powered. While his cousin John Ferolito founded Arizona Iced Tea, Aquino insists he isn't asking him for any money.
"I want to win on character and integrity," he said. "I won't buy the seat but want to earn the seat."
And he expects it to be a fight. With President Donald Trump just impeached, wrongly in Aquino's opinion after House Democrats denied the President due process, he expects some dirty politics.
"These Democrats, they are sending their best troops to take this seat and not take away your rights," Aquino said.
Florida's 19th Congressional District, though, is considered one of the safest Republican seats open in 2020. In 2018, Rooney won reelection with more than 62% of the vote.
Meanwhile, Aquino is one of seven Republican candidates to open a federal election account. State Reps. Dane Eagle and Heather Fitzenhagen, Naples Dr. William Figlesthaler, former Minnesota state Rep. Dan Severson, professional commentator Ford O'Connell and Fort Myers Mayor Randy Henderson all want the nomination, and other candidates await on the horizon.
Aquino plans to come out on top in a wealthy area by appealing to the middle class. He plans to donate most of his salary as a Congressman to local charities, only keeping enough to pay rent on his area condo.
"Rich people don't need us to do anything," Aquino said. "The middle class is now a struggling class."
Aquino, through the New York restaurant scene, knows Trump casually but calls himself a Ronald Reagan Republican, someone who proudly supported Presidents George H.W. and George W. Bush.
To him, that means bringing churchgoer values and a belief the government can help people by vigilantly protecting their rights. His record in activism shows his commitment, he says. Now he has to prove himself at the polls.