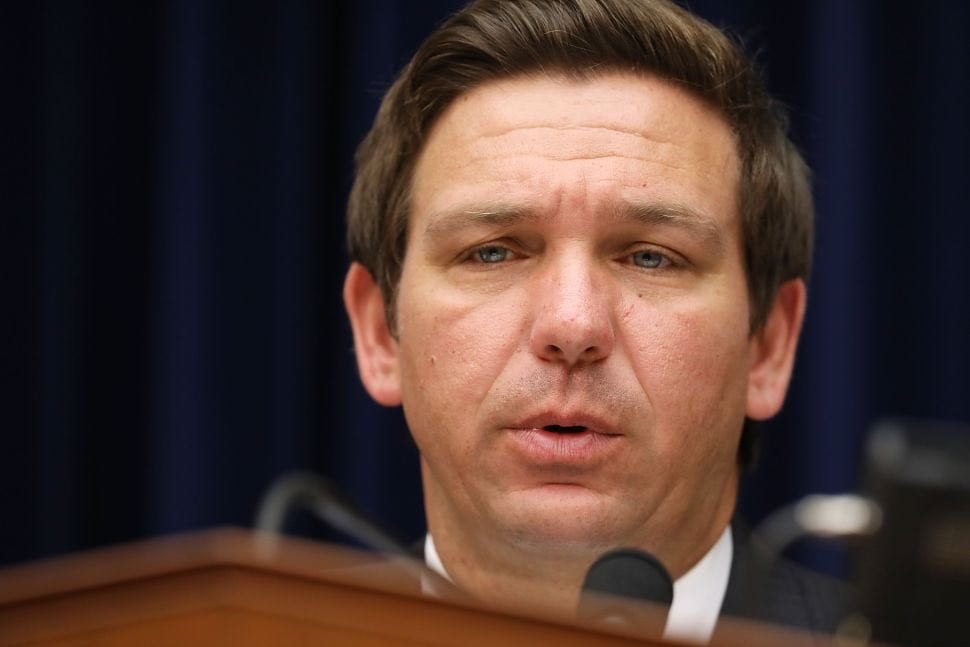 DeSantis said he's encouraged by Speaker Oliva's remarks on teacher pay.
Gov. Ron DeSantis advocated for his education priorities in his State of the State speech Tuesday. 
He is proposing setting the minimum public teachers' salaries at $47,500, at a cost of $600 million. 
"This will make it easier to get talented college graduates to enter the profession and will help us retain many of the good teachers we have now," DeSantis said during the 34-minute address. "My plan will lead to a substantial pay increase for over 100,000 current teachers throughout the state."
DeSantis also wants to replace the Best and Brightest bonus program with another initiative he said was more generous and equitable. He said his concept would focus on teachers and principals working in low-income schools, with bonuses up to $7,500 for teacher and $10,000 for principals.
The governor said he's encouraged by the remarks given the House Speaker Jose Oliva on the issue of teacher compensation. Oliva said the House pledges to work towards a significant proposal that can also accommodate wage increases in other critical areas.
"He wasn't hold back on that speech," DeSantis said. "You know, if you look at his comments on health care… When I was a baseball player, sometimes you know you throw like brushback pitches to keep someone honest, but then sometimes you go for their head. He went for their head on that one."
But veteran teachers say DeSantis' plan will mostly affect starting teacher pay, not all overall average pay. Some Senate Democrats have released a proposal that would give all educators and support staff an annual 3% cost-of-living increase and a 4.5% base salary raise each year over 10 years.
DeSantis also praised the state's charter school system, arguing that students can reach their full potential if they're offered increased educational choice and innovative learning opportunities.
The governor said the administration is planning to release its replacement to Common Core soon. He said one key to the replacement will be an emphasis on American civics and the U.S. Constitution. State Education Commissioner Richard Corcoran had a January 1st to submit his finalized recommendations to DeSantis, but those have not been released publicly yet. 
The teacher-pay plan, however, has drawn questions from Republican and Democratic legislative leaders.
Senate Minority Leader Audrey Gibson issued a response to the DeSantis speech and said the minimum-pay plan would leave out higher-paid teachers and other school employees.
"Thousands of education support personnel, all in critical components of Florida's public education system — staffing libraries, guiding students, cleaning buildings, and driving buses — know the governor's plan is neither bold nor fresh since none of them are considered in his teacher pay plan," Gibson said.
___
The News Service of Florida contributed to this post.