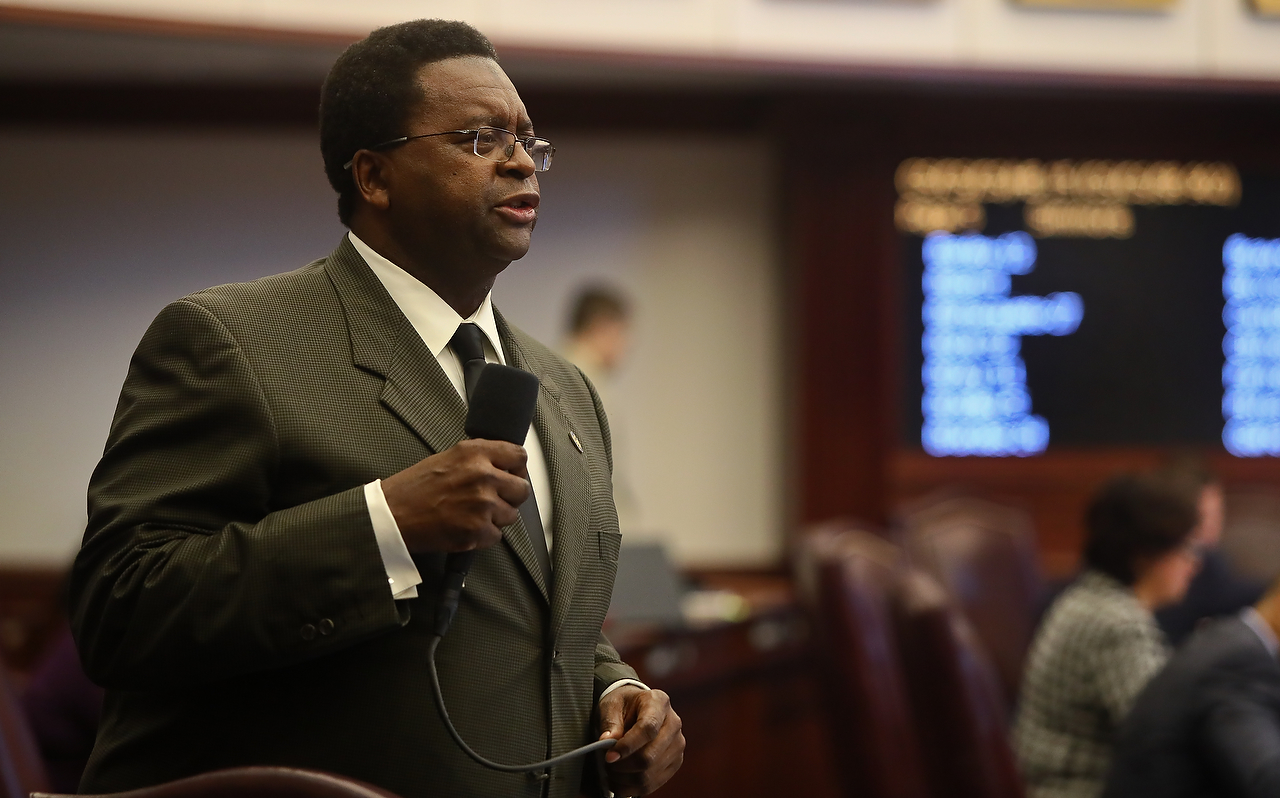 Thurston was chosen in a unanimous vote.
State Sen. Perry Thurston Jr. was named Leader-Designate of the Senate Democratic Caucus for the 2022-2024 term after a unanimous vote Wednesday.
The Fort Lauderdale Democrat represents Senate District 33 and previously served as House Democratic Leader during his time as a state representative.
"I am deeply honored by the Caucus' vote and confidence they have placed in me," Thurston said in a statement following his selection.
"The 2022-2024 term will be a critical time for the state of Florida as new districts are drawn, every seat in the Legislature is up for election, and Democrats continue their push for bolder leadership in the Sunshine State."
Thurston is an attorney who earned his J.D. from the University of Miami School of Law. He will succeed a fellow member of the Broward County legislative delegation in the new role. State Sen. Gary Farmer — a Fort Lauderdale Democrat representing nearby Senate District 34 — is the Leader-Designate for the 2020-2022 term.
Thurston also currently serves as the Vice Chair of the Broward delegation. He was chosen for that role in September to serve alongside state Rep. Shevrin Jones, who was elected as Chairman.
First elected to the Legislature in 2006, Thurston served in the House of Representatives until 2014. He then won the SD 33 seat in 2016 unopposed.
Several Democratic challengers have arisen for the seat ahead of the 2020 contest. But none appear to be courting enough money to mount a significant challenge to Thurston, whose campaign has brought in more than $116,000. The next-highest competitor has raised just over $4,000.
Nevertheless, Thurston of course needs to secure the seat in the upcoming election in order to fulfill the Democratic Leader role starting in 2022.
Among Thurston's bills filed for the 2020 Legislative Session are measures to reduce the use of solitary confinement for youth prisoners, create a compensation fund for those affected by the greyhound racing ban, and reform the state's judicial nominating process.