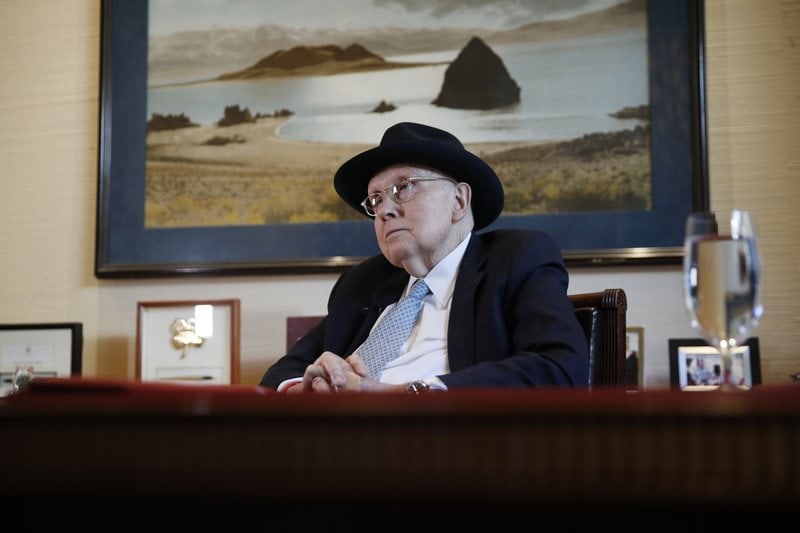 He's not calling for anyone to drop out, either.
Former Senate Majority Leader Harry Reid on Wednesday said it was possible the crowded Democratic primary race was headed toward a contentious convention fight and downplayed the political dangers of a scenario many party leaders are dreading.
"I don't think we'll have one, but we could have one," Reid told The Associated Press in an interview days before the Democratic caucuses in his home state of Nevada. "We've had brokered conventions before, and we've always come up with good candidates. It's not the end of the world. It just slows the process down."
Reid's attitude is a sharp contrast to many in the Democratic establishment who are anxious about the prospect of a long, contentious primary race in which several candidates divide up the vote and no one amasses more than 50% of the delegates ahead of the July convention. A brokered convention, in which party bosses or delegates in floor fights and negotiations decide the nominee, hasn't happened since the invention of the modern primary system five decades ago. Many believe it would fracture the party and delay its shift to focusing on the common goal: defeating President Donald Trump.