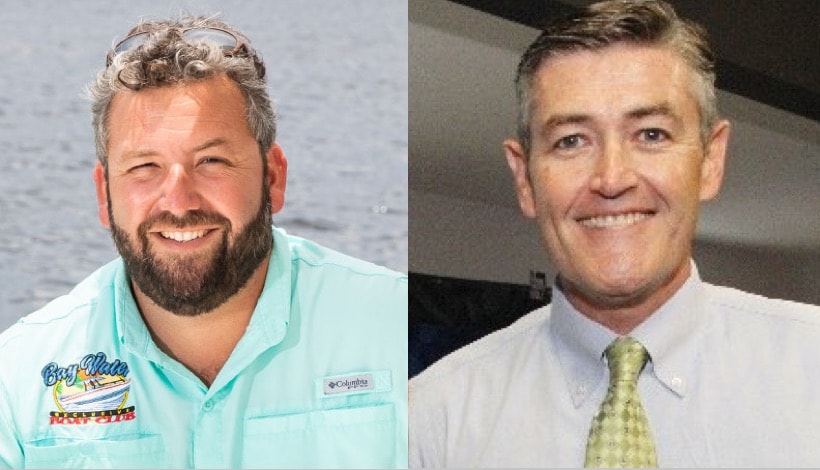 Botana leads in campaign fundraising, but committee cash gives Maughan the edge.
The House District 76 race continues to be a financial dogfight between two Republicans seeking the Southwest Florida seat.
Adam Botana and Jason Maughan are running relatively close to each other in terms of contributions, though Botana is outpacing his opposition in terms of straight campaign contributions. According to state elections records, Botana has about a $15,000 lead in the money race through February.
Botana, a businessman from Bonita Springs, had a total of about $149,000 in contributions through last month. But Botana has been frugal with his campaign funding thus far, only spending about $16,500. That leaves about $132,182 in reserve.
Maughan, a Sanibel City Councilman, has been equally tight with his cash so far. While he has raised about $134,000 in contributions through February, he's only spent about $17,000 on campaign expenditures.
Both candidates have political committees as well. Maughan actually has more total funds raised when including contributions to his political committee. He has raised $25,000 through his "Friends of Jason Maughan" committee. He's only had four contributions to that committee and all came in February. The largest single committee contribution was $10,000 from Surf 9 LLC.
February contributions to his campaign coffers drew the likes of Robbie Roepstorff, who is a board member for Edison National Bank in Fort Meyers. She was also one of the founders of the bank.
Botana's "Conservatives for Clean Water" committee hasn't raised any contributions through February, state elections records show.
HD 76 runs along the Gulf Coast from Boca Grande to Bonita Springs. The seat is being vacated by Republican Rep. Ray Rodrigues due to term limits. The district is heavily Republican as Rodriguez crushed his Democratic challenger David Bogner in 2018. Rodriguez scored 52,911 votes two years ago, that's 64.5% of the vote in that race.
Rodrigues is staying in politics, seeking to replace term-limited Sen. Lizbeth Benacquisto in Senate District 27. Rodrigues is unopposed in that race.