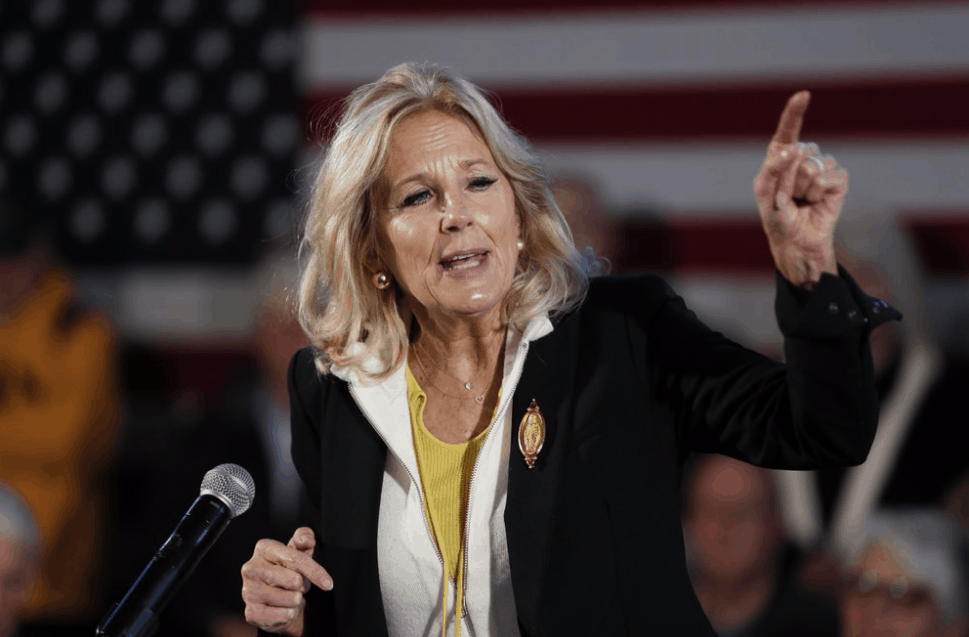 Joining Nelson, Murphy, Demings and Soto as speakers.
Former Second Lady Jill Biden's second campaign trip to Orlando in a week will lead her to be a headline speaker for the Orange County Democrats' 2020 Kennedy King Gala Friday night.
Biden will be campaigning on behalf of her husband Joe Biden in advance of Tuesday's presidential primary in Florida.
At the Orange County Democrats' gala she'll be joined by Orlando's trio of Democratic Reps., Darren Soto, Val Demings, and Stephanie Murphy, and by former Sen. Bill Nelson, who maintains a home in Orlando. They also will be speaking.
The county party also has reserved a speaking spot for a surrogate of Vermont Sen. Bernie Sanders' campaign. But as of Wednesday morning, no one has been confirmed for that spot.
Tickets run from $150-225. The gala is being held at the DoubleTree by Hilton SeaWorld in Orlando, starting at 7 p.m.
Mrs. Biden was in Orlando last Saturday, where she and Demings were featured speakers for the Florida LGBTQ+ Democratic Caucus conference.
Mrs. Biden's appearances — she's also appeared in Palm Beach, Miami, Tampa, and Tallahassee for her husband — are the closest either Biden or Sanders have come to making public appearances in Florida for the Democratic presidential primary. Mr. Biden was to appear in Tampa Thursday but his campaign canceled that event Tuesday night. He still is scheduled to appear in Miami Monday. Sanders has not announced any Florida appearances.
At this point, the Florida primary is looking like a fait accompli regardless. Polls, including one released yesterday by Florida Atlantic University Business and Economics Polling Initiative shows Biden with a commanding lead in Florida. That poll shows the former Vice President up 36 points, 61% to 25%, over the Senator from Vermont. Likewise, a St. Pete Polls survey the week before found Biden leading Sanders 61% to 12%, though there were three other active Democrats when that poll was taken.