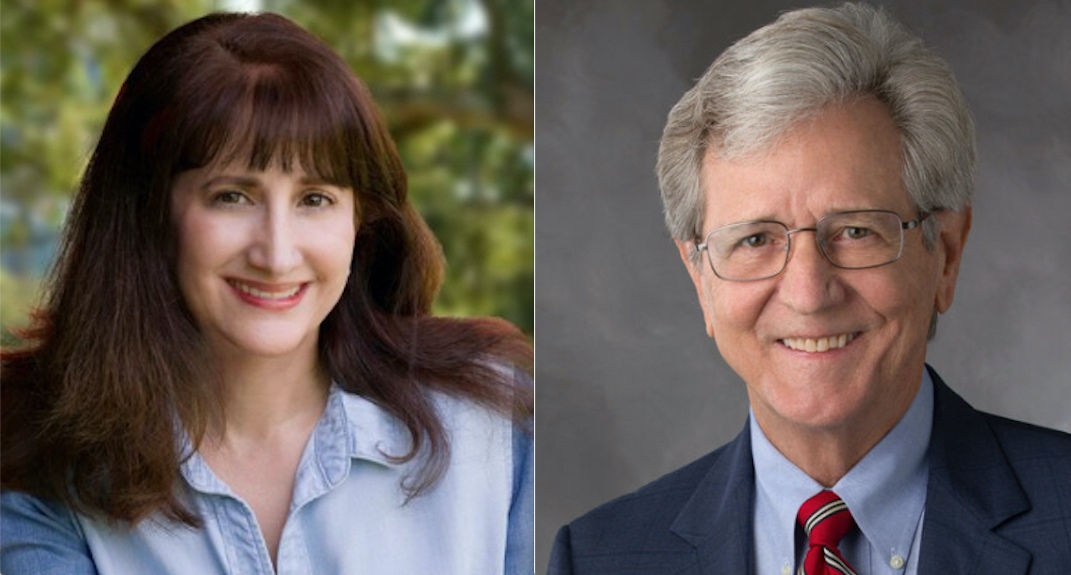 Apopka voters return incumbents.
Newcomers to office, yet veterans of city government, Sheila DeCiccio and Marty Sullivan won open seats on the Winter Park City Commission Tuesday, and two incumbents were reelected to the Apopka City Commission.
With all 13 precincts in Winter Park counted, DeCiccio, chair of the city's Code Enforcement Board and a longtime participant in other Winter Park boards, defeated Carl Creasman, 70% to 30% to win the District 1 seat opening up with the departure of Greg Seidel.
Sullivan, a retired engineer who also served on numerous Winter Park boards and also as statewide natural resources director for the League of Women Voters of Florida, won 55% to 45%, in unofficial results, over Jeffrey Blydenburgh. That was for the District 2 seat being vacated by Sarah Sprinkel.
With all 17 precincts in Apopka counted, incumbents Douglas Michael Bankson and Kyle Becker have been returned to the Apopka City Commission. Bankson defeated Leroy Bell 60% to 40%. Becker beat Lorena Potter 62% to 38%, in unofficial returns.
In other municipal races in Orange County:
– Winter Garden Mayor John Rees was reelected without opposition.
– Lisa Bennett won the Winter Garden City Commission District 1 seat, defeating Joseph Richardson 79% to 21%, with all votes counted.
– Belle Isle Mayor Ed Gold was reelected without opposition.
– Incumbent Belle Isle City Commissioner Sue Nielsen appears to have been reelected in District 7, defeating John Eversten 52% to 48%. All of the votes were counted, and unofficial returns have Nielsen winning by 75 votes.
– Marlin Daniels appears to have ousted Tarus Mack from the Eatonville City Council's District 4 seat, by 51% to 49%. With all votes counted, unofficial returns give Daniels a nine vote lead.
– Angie Gardner defeated James Benderson for the open District 5 seat on the Eatonville City Council, winning by more than 100 votes in unofficial returns, 60% to 40%.
– Vance Guthrie appears to have defeated Justin Brownlee for an open District 2 seat on the Maitland City Council. With all the votes counted, Guthrie leads 51% to 49%. In unofficial returns, Guthrie had a 72 vote lead.