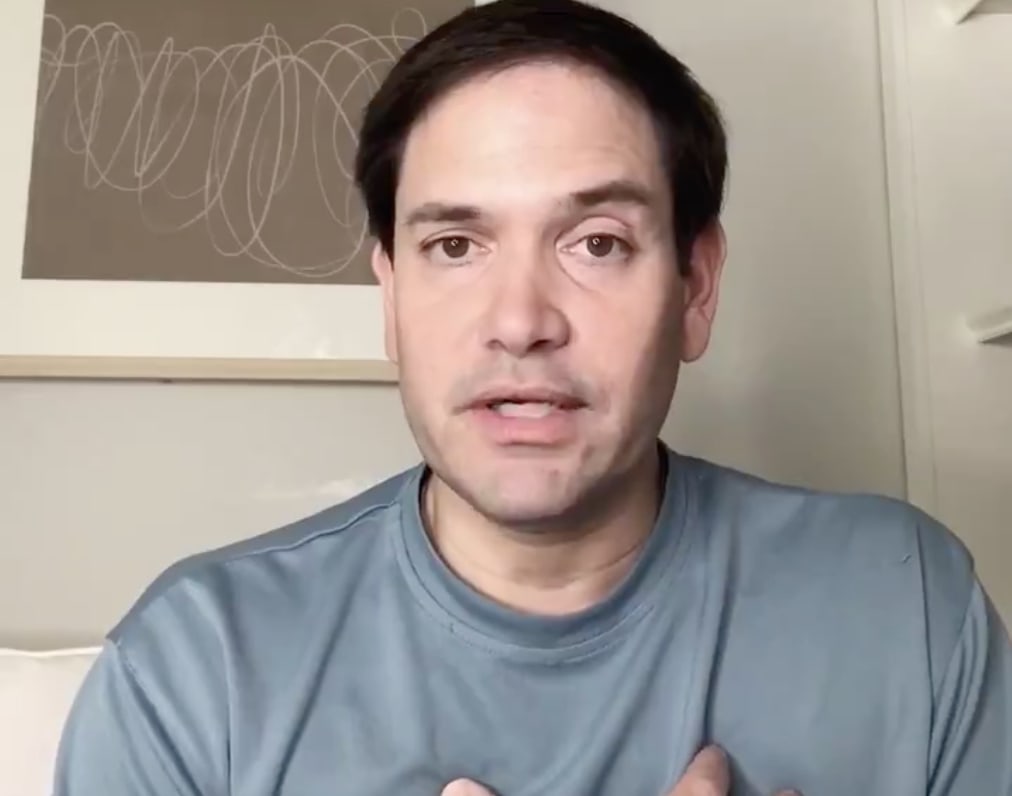 Rubio shares some hard truths in his latest bunker video.
Florida's Senior Republican Sen. Marco Rubio cautioned people Wednesday that they must expect a next phase of the coronavirus crisis to include some limited level of  back to work while knowing virus infections and deaths will continue at some level.
In a two-minute video Rubio Tweeted Wednesday he cautions that public leaders now face the difficult choice of pushing for a mix of a measured economic reopening along with the expectation that COVID-19 cases will consequently rise again and deaths will continue at some level.
Rubio said the public policy problem is determining what balance is achievable and acceptable between economic reemergence and reduced, but continued coronavirus pandemic.
He also insisted that, to do that, the country first must achieve levels of testing, isolation, and contact tracing that many believe still are far from reach to make sure the most vulnerable in the population remain protected. More is also needed to ensure hospitals can handle surges, social distancing continues to the greatest extent possible and effective medical treatment is developed.
"No one can tell you for certain when all of this is going to end. But here are some fundamental truths that people need to hear, and they need to start hearing now," Rubio begins.
"Number one: Until we have a vaccine, the infection rate and the death rate is never going to be zero."
"Number two," Rubio continued, "any opening that we make that allow people to come in contact with more people is going to increase the number of infections, is going to increase the number of deaths."
"Number three: What we are doing now is not sustainable long-term. We cannot keep the country in this condition for six months, for nine months, for a year, until we have a vaccine."
"And number four," Rubio concluded, "things aren't just going to go magically back to the way they were on March 1st; no matter what kind of openings we see, it will not be back immediately to business as usual," he said.
Rubio's message from there is one of society and political leaders seeking whatever optimal balance is possible between an improved but still recessed economy and an improved but still dangerous coronavirus pandemic.
That might be a message that plays particularly bad in Florida, given that something less than business-as-usual is not likely to include robust confidence in tourism and leisure, Florida's economic bread and butter, and protection of the most vulnerable would mean far more caution in Florida, the nation's second-largest population (behind California) of vulnerable senior citizens.
Rubio does not necessarily address Floridians directly in the video.
"The road ahead will not be easy," Rubio concludes.