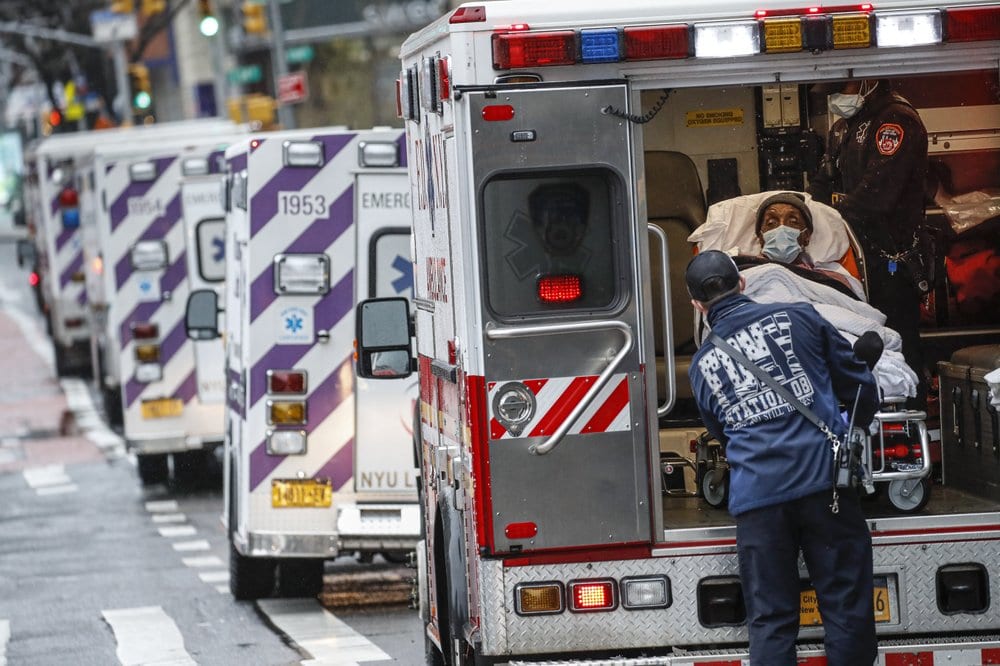 People are taking videos of hospitals, claiming the virus is a leftist hoax.
The video lasts just 13 seconds and shows nothing more than the view from a car quietly driving past a hospital entrance. But the person who posted it on Twitter used the footage to sarcastically question reports of "apocalyptic conditions" at Mount Sinai Queens in New York City.
That video and dozens of others like it have been spreading on social media through the #FilmYourHospital hashtag. The people taking and posting videos of quiet scenes outside hospitals are promoting a right-wing conspiracy theory that fear-mongering media outlets and Democrats are intentionally exaggerating COVID-19's deadly toll. The clip from Queens racked up more than 227,000 views in less than three weeks.
"It's very sad because I'm working with a team of thousands of people who are putting their lives at risk. They are struggling every day to provide the best care they can in horrendous conditions," said Dr. David Reich, president of Mount Sinai Queens and Mount Sinai Hospital in Manhattan. The Mount Sinai system has treated thousands of coronavirus patients.