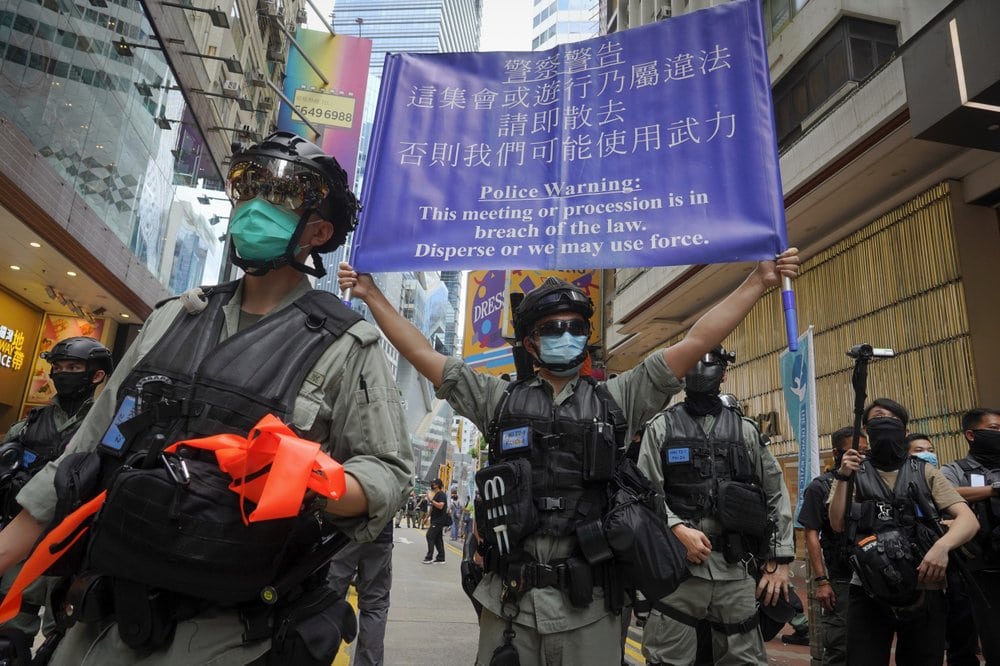 Senators warned about this. And now it's happening.
The beginning of July was a beginning of a new reality for Hong Kong, beset by a security crackdown from Beijing that will change the region permanently.
For Florida's Republican Senators, the occasion was one of lamentation.
Even as Sens. Marco Rubio and Rick Scott invested political capital and media hits into trying to stop what seems to have been inevitable, it happened apace, with the national discourse focused on more proximate issues.
However, both men warned Wednesday of the dire circumstances ahead, not just for residents of Hong Kong who may not align with Beijing, but for Americans also.
On Twitter Wednesday, Rubio said China "intends to arrest people who don't live in Hong Kong if they say or do anything critical of the Communist Party while outside of Hong Kong."
"Basically, if you criticize Beijing on Twitter while living in New York, they can arrest you if you step foot in Hong Kong," the Senator added, further outlining concerns on a Fox Business spot.
"Anyone at this point that travels to Hong Kong, whether it's an American businessman or Canadian businessman or anything for that matter, is out of their minds. What this basically says now, that law now says that whether you're a Chinese citizen or resident in Hong Kong or not, if you have said things or done things critical of the Chinese government and you step foot in Hong Kong, they now reserve the right to arrest you. Being arrested by Chinese authorities is not like being arrested by American authorities — you can be put in indefinite detention, obviously it's not going to be a real trial," Rubio said.
Sen. Rick Scott noted, meanwhile, his concerns that Hong Kong will be a police state going forward.
"And so it begins. Hong Kongers arrested for speaking up, having a voice & wanting their human rights. This is exactly what Communist China wanted to accomplish, demonstrating its power through intimidation. The police made their first arrest but it certainly won't be their last," Scott tweeted Wednesday.