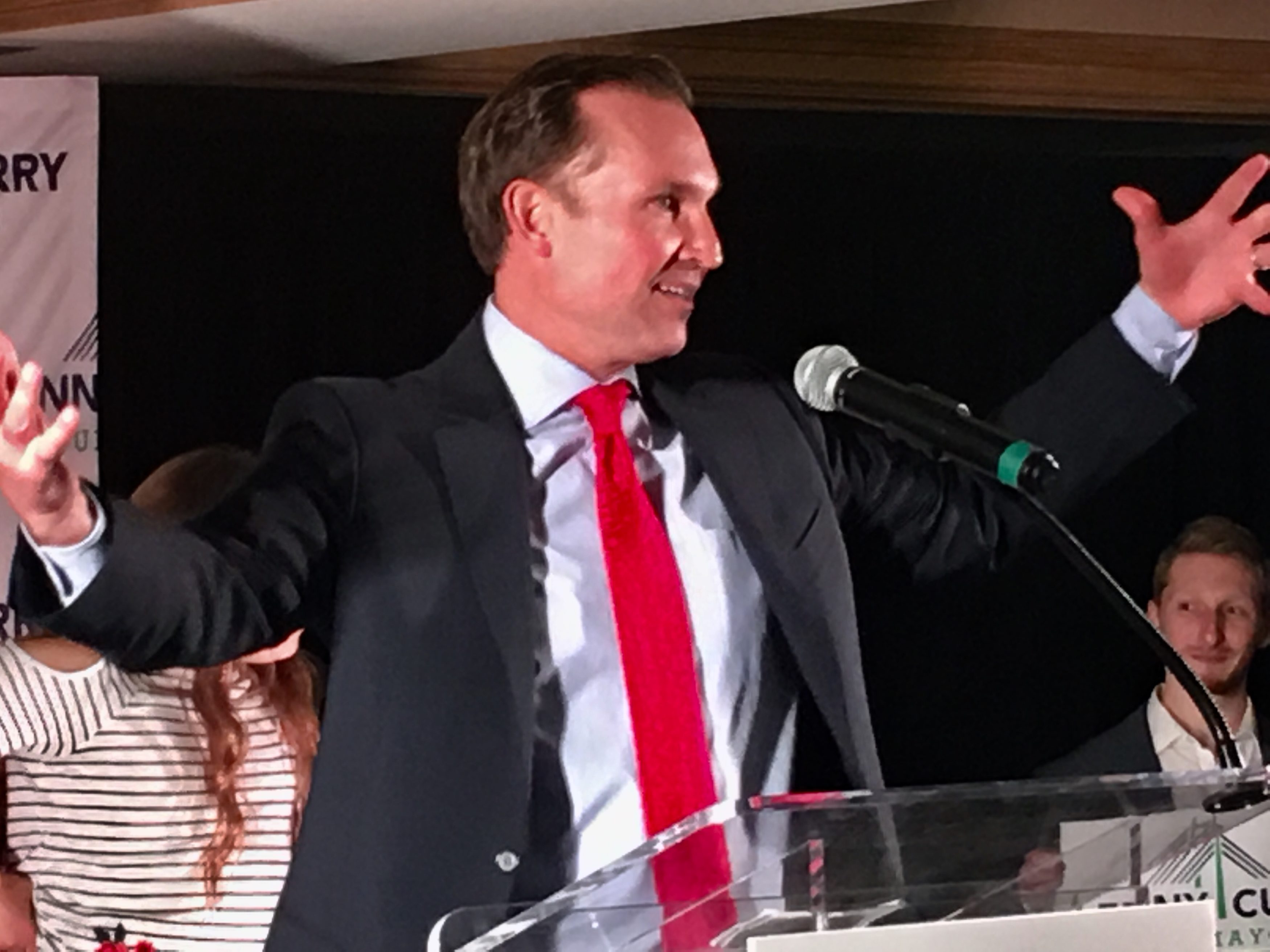 Curry is struggling to connect with Republicans.
Jacksonville Mayor Lenny Curry, elected in 2019 without Democratic opposition, is above water, though barely, among Duval County voters.
The St. Pete Polls survey conducted Sept. 24, an auto-dial poll of 753 likely voters in the November election, shows Curry's overall favorability tracking just outside the poll's 3.6% margin of error.
The second-term Republican met with the approval of 43% of likely voters, and was regarded unfavorably by 39%.
That number is an improvement from a poll put out by the University of North Florida earlier this year, a survey of registered voters that showed Curry underwater.
It should be noted here that the mayor is termed-out and has not announced future political aspirations.
Curry, a former chair of the Duval County Republican Party and the Republican Party of Florida, is struggling to connect with Republicans, with only 60% of the 304 surveyed approving of the Mayor.
One in four Republicans, 25% of the 304 members of the local GOP polled, disapprove of the mayor.
While Curry's numbers with Republicans aren't where you'd expect them to be for a politician who just last week railed about the "radical left" at a Donald Trump rally, it's not all bad for him.
With the 118 independent voters surveyed, Curry is in positive territory, with 43% approval against 39% disapproval.
Even among the 327 Democrats polled, Curry is not without support. He is regarded favorably by 26%, with 52% of Democrats disapproving.
Among white voters, Curry isn't performing as well as one might expect from a culture war Republican. He does not have majority support, with only 48% favorability against 38% in opposition.
However, among Black voters, the Mayor isn't as underwater as some might think. Curry has 31% approval among that group, with 44% disapproval.
Interestingly, the Mayor is above water with every age cohort but one in this survey.
With the 131 voters aged 70 and over surveyed, 43% approve of Curry, while 43% disapprove.
With all other age cohorts, the Mayor is in positive territory.
His best demographic, at least in this survey, is the group of voters from 50 to 69 years of age. He is at 48% approval and 38% disapproval among the 281 polled.
Over the weekend, Curry expressed confidence in his political operation's internal polling, with numbers he described as "rock solid." The latest public poll may not reach that threshold, but shows him in positive territory nonetheless.
AG, latest numbers with Rs are rock solid and double digit flavorables with the general electorate as tested by TB. All the tabs look good.

— Lenny Curry (@lennycurry) September 26, 2020