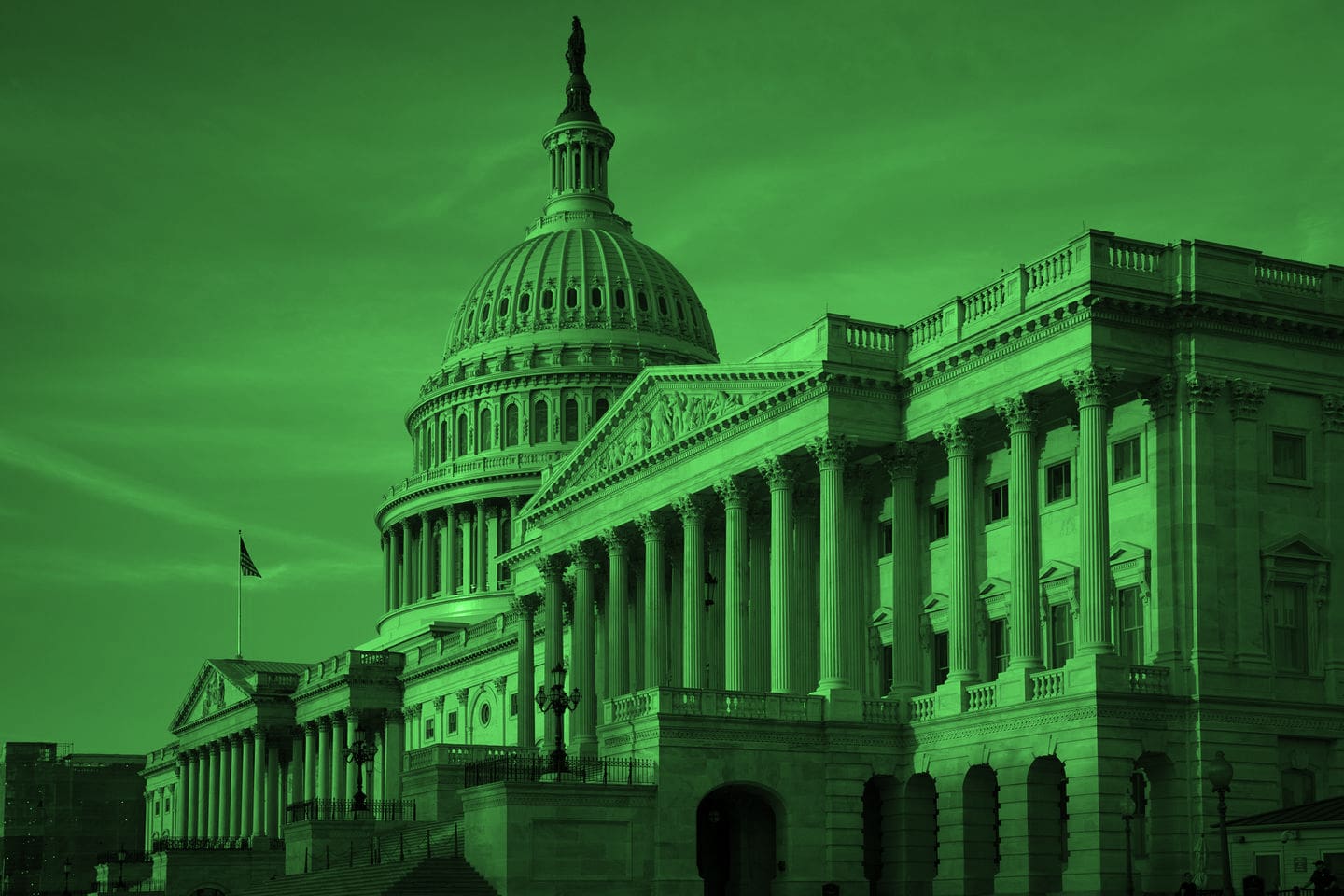 Donald Trump makes a triumphant return from Walter Reed.
Defiant Trump returns
This past week provided the event where every member of the delegation could say something nice about or toward President Donald Trump. Testing positive for the coronavirus brought out good wishes throughout the state to both the President and First Lady Melania Trump for a speedy recovery.
Several messages from Democrats also contained an additional line about the need to wear a mask, something Trump has rarely done in public. Now that he appears to be recovering, will he take a different tone when he fully returns to the job? That is not how Trump operates.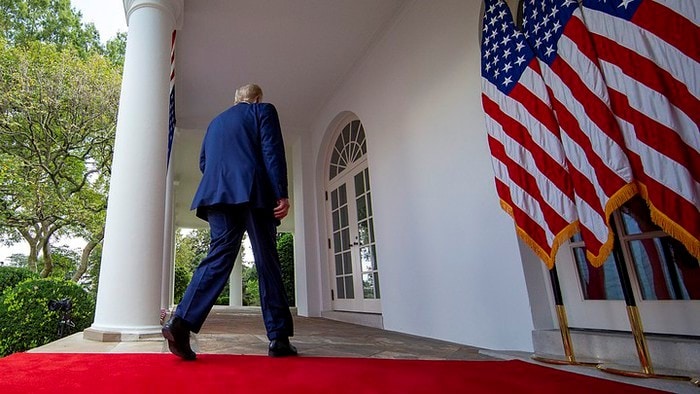 "Feeling really good! Don't be afraid of COVID," he tweeted shortly before his release from Walter Reed National Military Medical Center. "Don't let it dominate your life. We have developed, under the Trump Administration, some really great drugs & knowledge. I feel better than I did 20 years ago!"
That tweet went over great among his supporters, while his critics and most of the national media were incredulous. The day before his release, the President made a brief drive-by to waive from his SUV to the hundreds of supporters gathered outside the hospital compound. The impromptu trip was also widely panned by the media.
Trump's diagnosis was a surprise because of all the protections surrounding the President, but more are beginning to point a finger at the White House event on September 26 announcing the nomination of Judge Amy Coney Barrett to fill the Supreme Court seat of the late Ruth Bader Ginsburg.
Three Republican Senators have now tested positive (see "Thinking positive" below), including two members of the Senate Judiciary Committee, who will be part of Coney Barrett's confirmation.
Despite calls by Democrats to delay the confirmation hearing for safety reasons, committee chairman Lindsey Graham said the hearings will go on as scheduled beginning October 12, with members either engaging in social distancing in person or attending via Zoom.
Now that he is back in the White House continuing treatment, his campaign for reelection has some catching up to do. Democratic nominee Joe Biden still leads in the polls and is traveling more while key Trump operatives are sidelined with the virus, including RNC Chairwoman Ronna McDaniel, campaign manager Bill Stepien, and White House press secretary Kaleigh McEnany, to name a few.
All of the recent positive test results ensure the administration's COVID response will be at the top of the list for the remaining month of the campaign. The Trump campaign would much rather talk about law and order and the ongoing economic recovery.
The next debate is scheduled for October 15, a town hall-type event in Miami, which Biden says he will attend if Trump is there. With the President's condition and the roasting he received after the first debate, the stakes have never been higher for a debate between candidates for Vice President.
Vice President Mike Pence and Democratic nominee Kamala Harris will square off in Salt Lake City on Wednesday.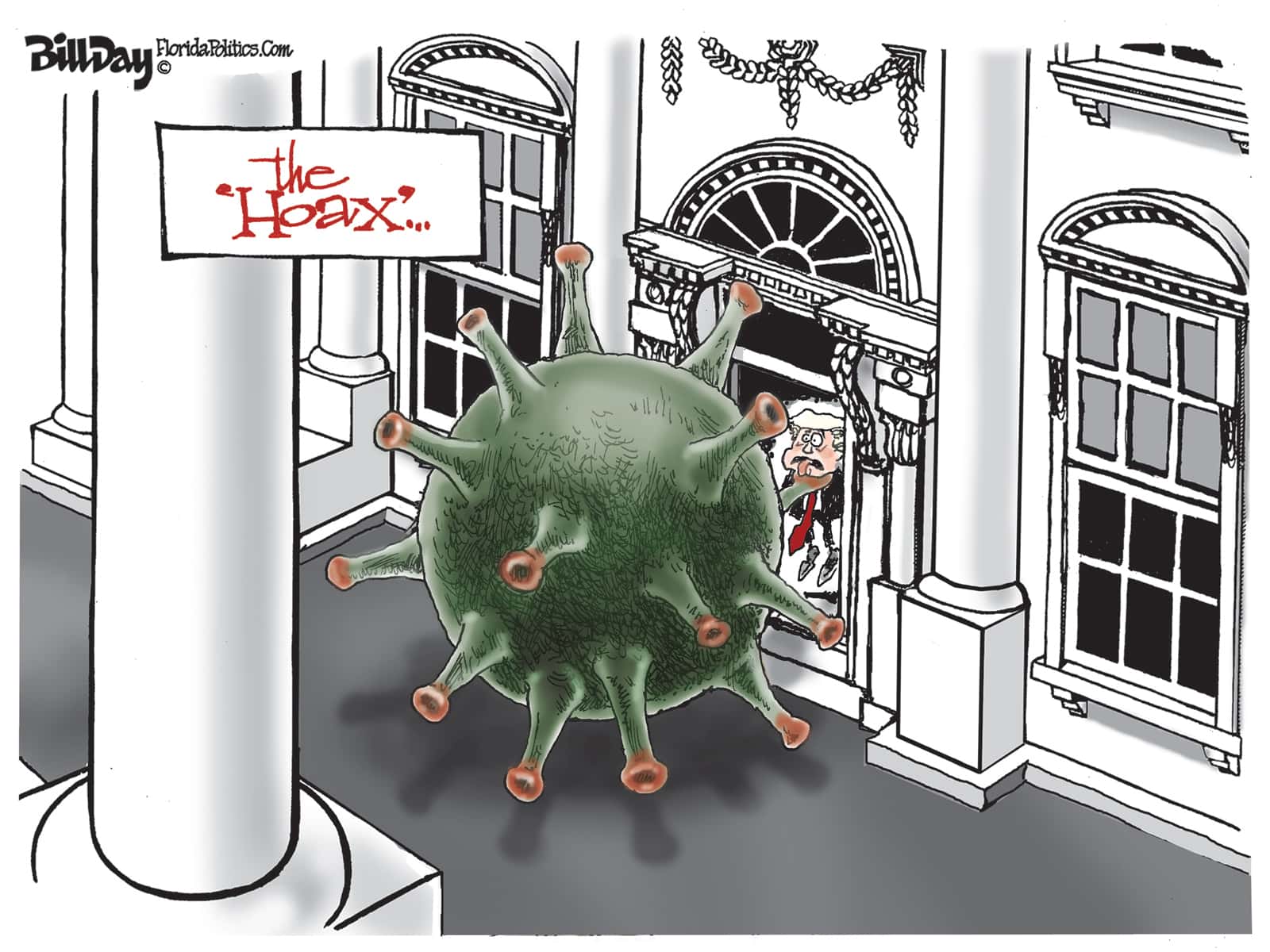 Replacing Chinese technology
Sen. Marco Rubio has long warned of the risks posed by the Chinese telecommunications companies Huawei and ZTE. Earlier this year, the Federal Communications Commission (FCC) designated both as "risks to national security." Allies, including Great Britain, are revisiting prior decisions to allow Huawei to be involved in their 5G technology development.
Rubio, Acting Chairman of the Senate Intelligence Committee, and Ranking Member Mark Warner of Virginia are leading a bipartisan group of Senators urging the FCC to encourage the adoption of OpenRAN and other open and interoperable standards solutions by affected carriers as it works to implement the Secure and Trusted Communications Networks Act.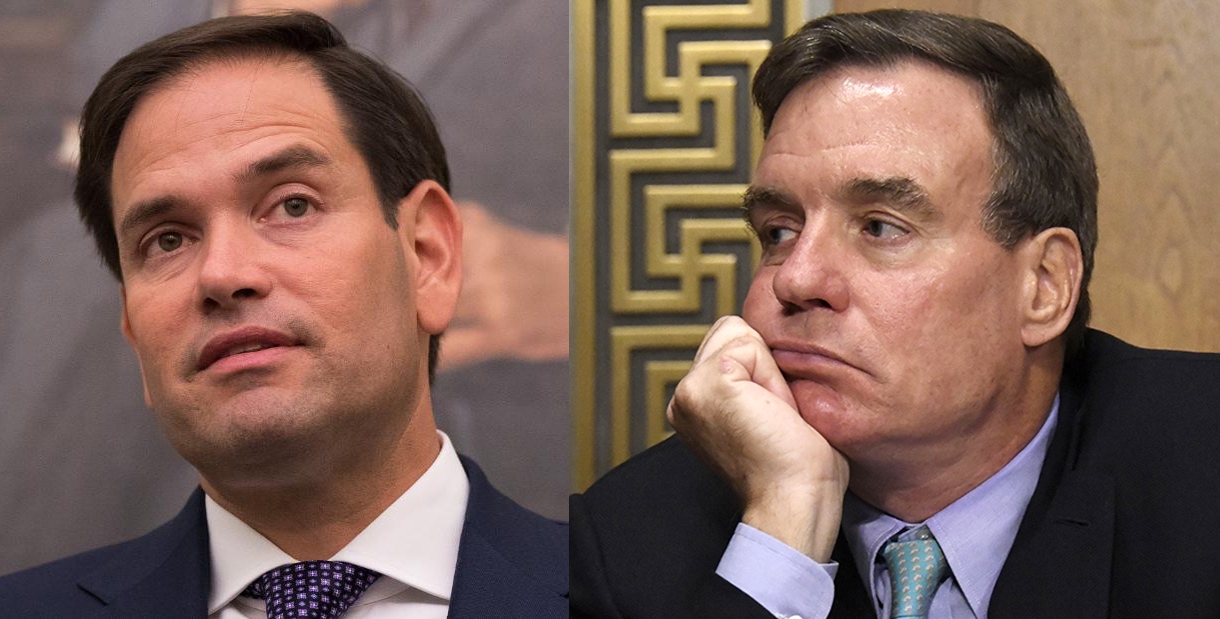 "The inclusion of OpenRAN solutions on the list of suggested replacements could produce benefits beyond the immediate goal of securing American communications networks," the senators said in a letter to FCC Chairman Ajit Pai. "Moreover, this equipment will help spur innovation and create more competition and diversity in the supply chain."
Rubio cited the necessity to seek alternatives to Huawei and ZTE, which he described as a "clear and growing threat to the economic and national security of the U.S. and our allies." 
Positive thinking
The day following the revelation Trump was infected with the COVID-19 virus, and as three GOP Senators were announcing their positive results, Sen. Rick Scott appeared on the Fox News program Cavuto Live with host Neil Cavuto.
His purpose was to insist the confirmation hearing for Coney Barrett is set to continue with remote hearings, but another storyline emerged. During the discussion, Scott matter-of-factly said he had been tested for the sixth time the day before and had "tested positive again."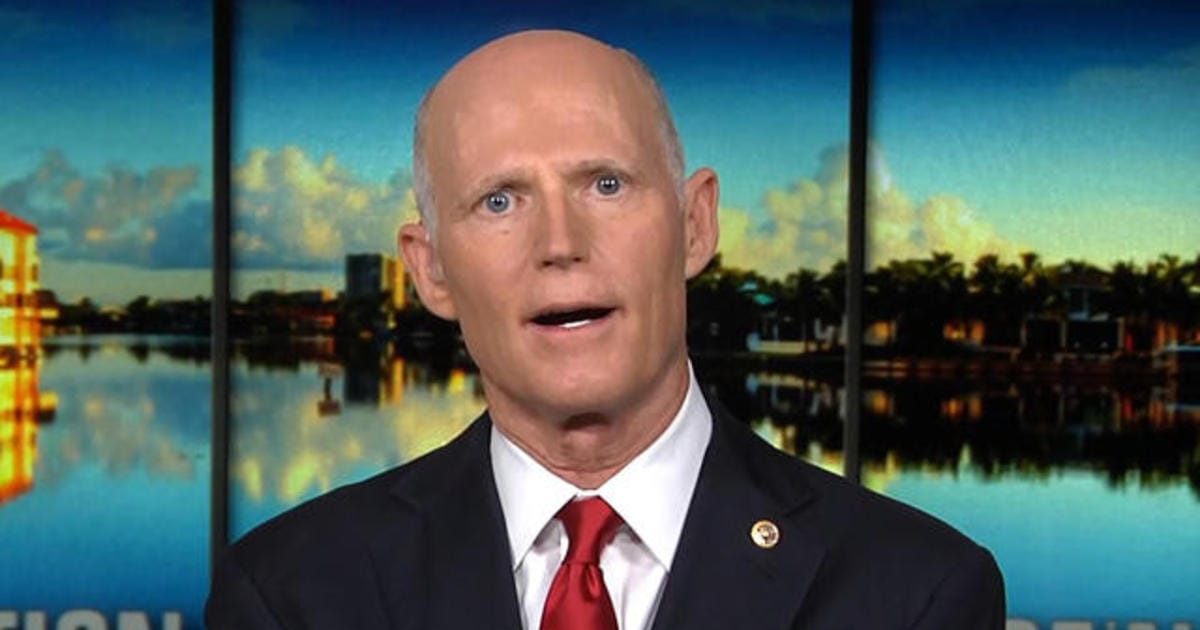 That somehow got by Cavuto, who did not ask a follow-up and moved on. It did not escape several Scott detractors or supporters, prompting a quick response from Chris Hartline, Scott's communications director.
"For everyone calling and texting right now, Sen. Scott misspoke on TV this morning," he tweeted. "He tested negative for COVID yesterday."
In a subsequent tweet from Scott, the first-term Republican added that he misspoke and concluded with "I was tested yesterday for COVID and tested NEGATIVE."
Three of Scott's Senate colleagues, Thom Tillis of North Carolina, Mike Lee of Utah and Ron Johnson of Wisconsin were not as fortunate. Tillis and Lee are members of the Judiciary Committee that is scheduled to begin the Coney Barrett confirmation hearings next week.
Children in need
Children in the welfare system are among the most vulnerable populations, with the COVID-19 pandemic providing extra challenges. Rep. Neal Dunn has introduced legislation to assist community care centers for at-risk children to retain funding for their operations.
The Cottage Homes to Improve Lives for Dependents (CHILD) Act will help community care centers such as the Florida Sheriff Youth Ranches be added as a fifth specified placement option in the welfare system. In turn, this will ensure federal funding that is vital for operations.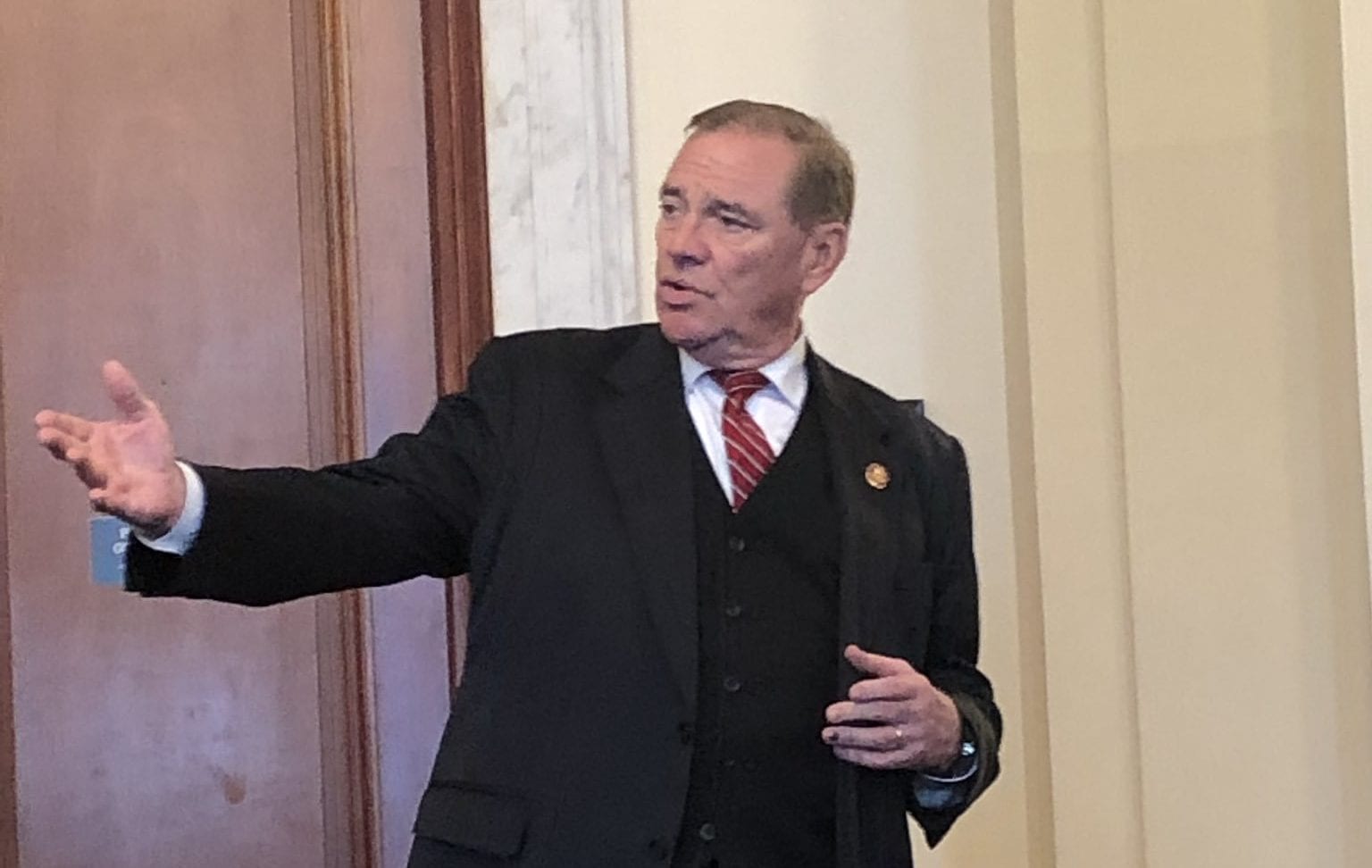 "The Florida Sheriff Youth Ranches and others have done an outstanding job going beyond basic care and providing a sense of security, guidance, and belonging to children coming from difficult circumstances," the Panama City Republican said in a news release. "Funding for these organizations and vital services to vulnerable children and families must not be interrupted."
The legislation will specifically amend a portion of the Social Security Act to require states to provide for the placement of a foster child in a cottage home. It also calls for making the affected child eligible for foster care maintenance payments.
"A good foster home is vital for children. With the impact of COVID-19, ensuring those children are placed in safe environments is more important now than ever," said Delray Beach Democrat Alcee Hastings, the bill's original co-sponsor. "I'm proud to co-sponsor the CHILD Act, which provides the necessary resources for home environments for families and children in need." 
Rosewood historic site
Nearly 100 years ago, a white mob attacked residents of the small town of Rosewood, eventually destroying it entirely. It was not until the 1980s that the story of the Rosewood massacre became more widely told.
Gainesville Republican Ted Yoho believes the site should become a national landmark. Last week he filed a bill that would authorize the Secretary of the Interior to begin the process.
"The events that took place in Rosewood, Florida, January 1923, are a dark chapter in our state's history and the nation," Yoho said in a news release. "With the introduction of this legislation, we hope to honor those, both White and Black, who were unjustly killed as a result of the Rosewood Massacre. In order to learn from history, our society must make sure to remember it."
The Real Rosewood Foundation has sought such a designation. Part of its mission is to develop a timeline of the massacre, find lost survivors, locate descendants of Blacks and whites involved in the destruction, and invite cultural participation to preserve its history. 
"I want to thank my dear friend Ms. Lizzie Jenkins of the Real Rosewood Foundation for her passionate determination to make this happen," Yoho added.
Joining as co-sponsors of Yoho's bill are Democratic Reps. Hastings, Darren Soto, Al Lawson, Donna Shalala and Lois Frankel. Republican co-sponsors Reps. John Rutherford, Mario Diaz-Balart, Ross Spano and Gus Bilirakis.
Pressure building?
Despite the House passing a $2.2 trillion coronavirus relief package late last week in what was described as a show vote, negotiations for a bipartisan agreement were said to intensify over the weekend. An agreement is still elusive.
Divisions among Senate Republicans have been openly displayed throughout the process, but for the first time, not all House Democrats are solidly behind Speaker Nancy Pelosi. The Democratic package passed by only 214-207 with 18 Democrats voting against it.
The White House recently upped its offer to $1.6 trillion, far exceeding the current proposal from Senate Republicans. The package contains $250 billion for state and local governments, which is below what Democrats seek but is a move toward Pelosi, who did not seem impressed.
"Some of you have asked, 'Isn't something better than nothing?' Pelosi asked reporters. "No," saying Democrats would lose an opportunity to do more if there is a rush to an agreement.
Now the moderate Blue Dog Coalition is urging Pelosi to get a deal even if it means giving Republicans and the White House something they want in return. Winter Park Democrat Stephanie Murphy and her fellow Blue Dog co-chairs, led a letter from Blue Dog members to Pelosi seeking a deal as soon as possible.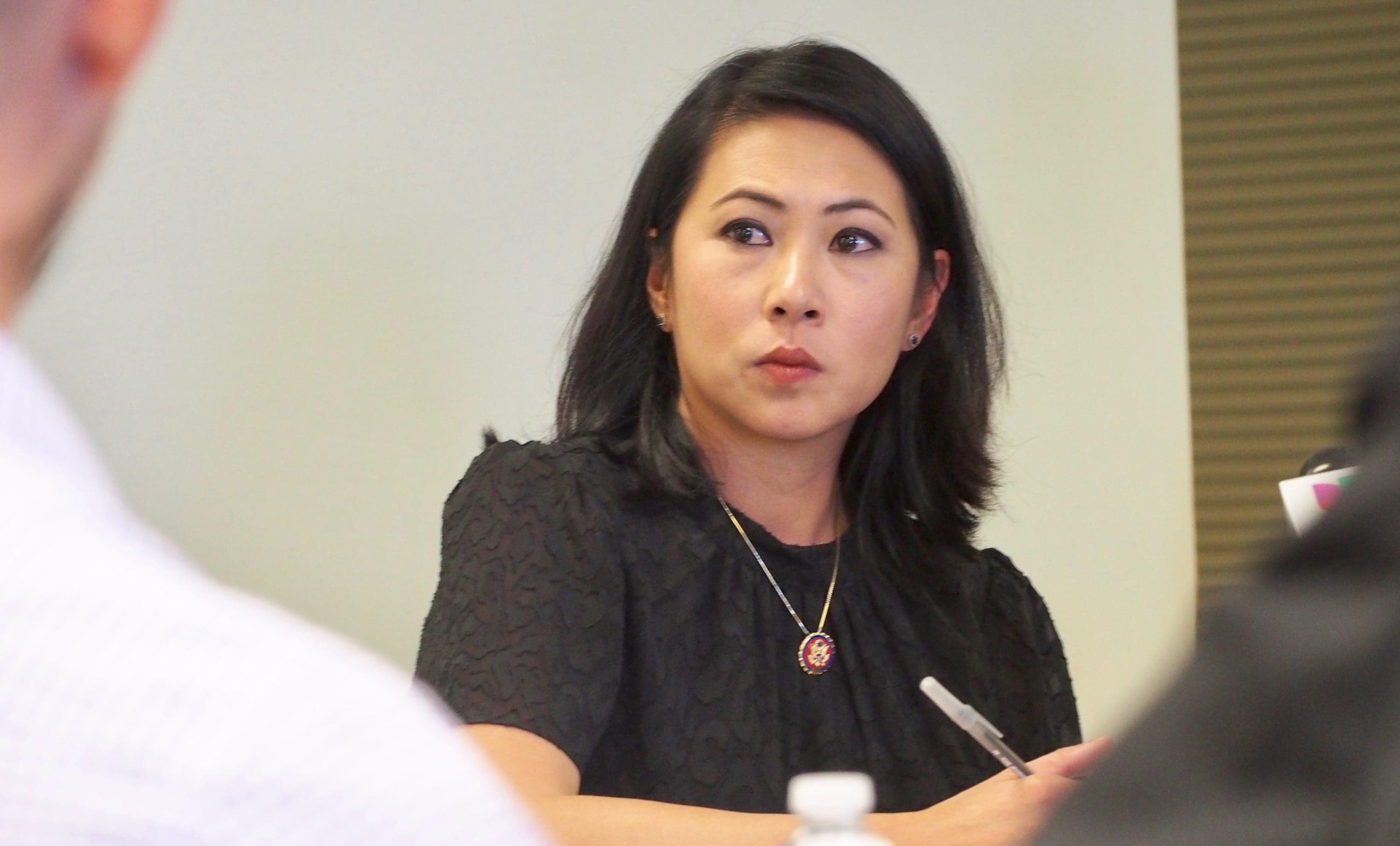 "Because we have a divided government right now, the only path forward is a bipartisan bill that can pass a Democratic-led House and a Republican-led Senate, and be signed into law by a Republican President," the letter reads. "By definition, this compromise bill will contain provisions we as Democrats do not like and omit provisions we want. But our country is in crisis, and we must not let the perfect become the enemy of the good."
Rep. Charlie Crist of St. Petersburg, the other Florida member of the coalition, also signed the letter.
If the White House and Pelosi would get an agreement, several Senate Republicans, including Scott, would need convincing. Those Senators are opposed to aid going to states with billions in pension debt, fearing they would pay off their non-COVID-related debt with the bailout funds.
They, like House leadership, could be coming under increased pressure in the near future to compromise.
Cattle economics
Earlier this year, the U.S. Department of Agriculture (USDA) released the "Box Beef & Fed Cattle Price Spread Investigation Report, which identified a number of systemic issues in the cattle market. In response to the report findings, Soto and South Dakota Republican Dusty Johnson introduced bipartisan legislation regarding the future of meat processing.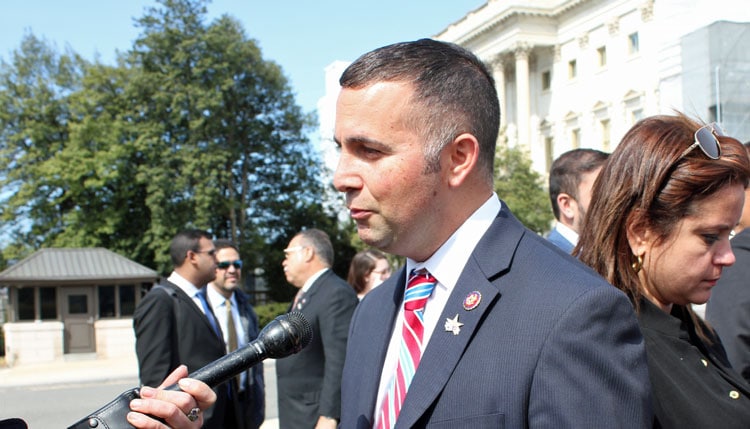 The Price Reform in Cattle Economics (PRICE) Act would increase transparency in the cattle market, improve risk management, support new and expanding meat processors and update the Packer and Stockyards Act to create a cattle contract library. The cattle market faced considerable instability following the Tyson Holcomb plant fire in 2019 and that uncertainty continues during the pandemic. 
"Ranching and beef production have been fundamental to Florida's heritage and economy for hundreds of years," Soto said in a news release. "Unfortunately, the COVID-19 pandemic has hit cattle country with one of the toughest challenges it will ever face. The bipartisan PRICE Act offers a solution to create cooperative opportunities for smaller processors bearing the brunt of supply disruption."
Specifically, the bill will maintain a robust food safety inspection program and create opportunities for producer-owned processing through a direct and guaranteed loan program. It will further address barriers to entry in the small processor space authorizing a grant program to ease the cost of regulations across the board, studies, and training.
Additionally, the USDA would be directed to provide technical assistance to small processes for best practices during a pandemic, provide Congress cost-benefit feasibility of various proposals to enhance price discovery through mandatory reporting, and require comprehensive scrutiny of foreign investments in U.S. agriculture.
"Let's help Florida's cattle ranchers get the necessary help to make it through this crisis and continue to be an integral part of beef production across the country," Soto concluded. 
Transparency needed
Elected officials are often called out for a lack of transparency, when it comes to actions they or other parts of the government are taking, allegedly on behalf of constituents. Puerto Rican elected leaders have some history of keeping residents in the dark.
The Puerto Rico Research Hub at the University of Central Florida hosted a roundtable discussion involving what was described as "incomparable corruption and transparency issues within Puerto Rico and how current legislation can help strengthen requirements for disclosures and eliminate potential conflicts of interest in the process." Soto, the first Floridian of Puerto Rican descent elected to Congress, was part of the discussion.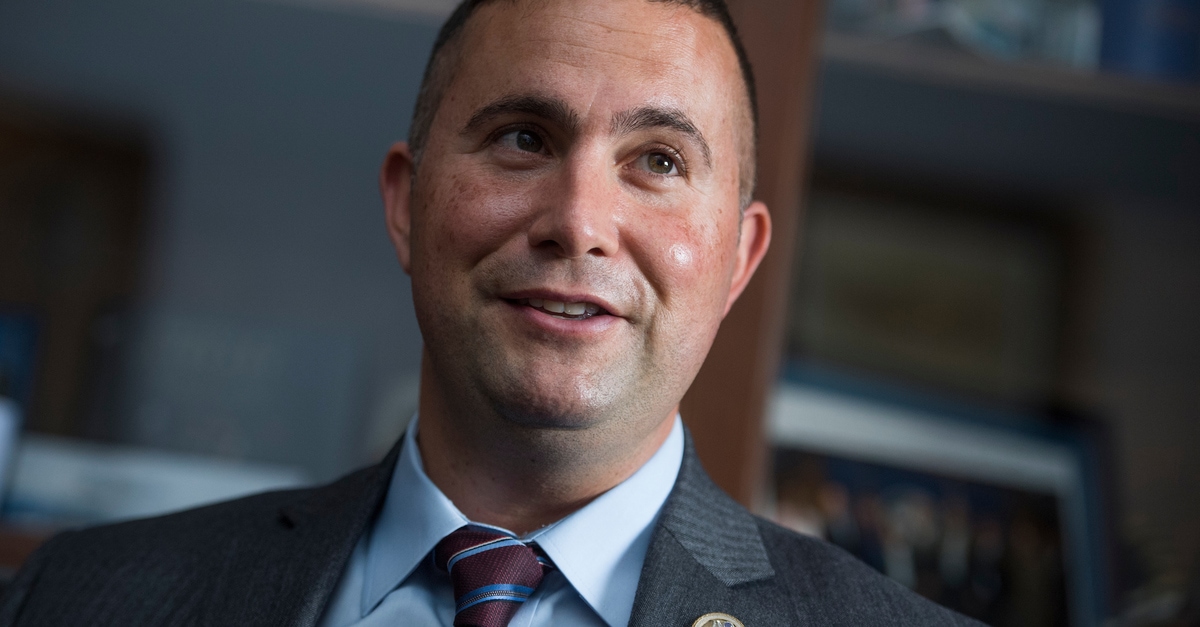 "The reality is, that as they currently stand, levels of disclosure and the ethical behavior of those involved are not where they should be," Soto said. "I am proud to actively support legislation that addresses this disparity and to partner with community leaders and organizations right here in Central Florida, where so many of our Puerto Rican brothers and sisters call home, to shed light on how we can work together to ensure the high ethical standards Puerto Rico deserves."
The Puerto Rico Recovery Accuracy in Disclosures Act (PRRADA), sponsored by New York Democrat Nydia Velazquez and co-sponsored by Soto and others, was introduced in Congress in 2019 to strengthen requirements for disclosures and investigate potential conflicts of interest during the bankruptcy process in Puerto Rico, bringing the commonwealth's bankruptcy requirements in line with that of the rest of the country. 
Other bill co-sponsors include Democratic Reps. Crist and Ted Deutch, along with Republican Reps. Diaz-Balart and Matt Gaetz.
Vaccine distribution outlined
More eight months into the COVID-19 pandemic, the question of when and where a vaccine will be available is a significant topic of discussion. To that end, Crist joined with Democratic Reps. Mark Pocan of Wisconsin and Lisa Blunt Rochester of Delaware to introduce legislation that seeks to proactively prepare for a vaccine's distribution once it is developed and approved.
The COVID-19 Vaccine Distribution and Production Act would seek to expedite the distribution of a coronavirus vaccine in an orderly fashion by using existing law for support. Specifically, the bill would require the President to use the Defense Production Act (DPA) to mobilize manufacturers and resources necessary to complete the process quickly. 
Crist, who is the bill's sponsor, is among those who believe Americans anxiously await the vaccine due to what he describes as Trump's "insufficient" response.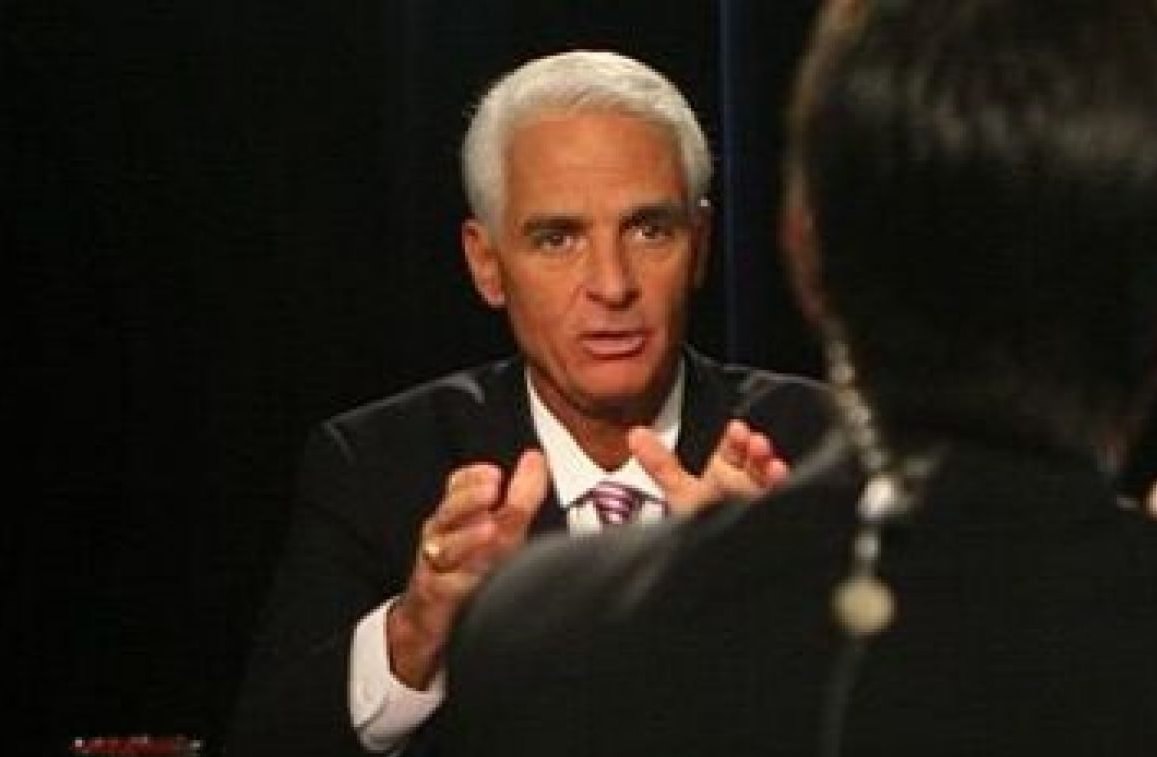 "The Administration's woefully insufficient response to this pandemic has left millions of Americans unemployed and thousands mourning the loss of their loved ones," he said in a news release. "The virus has taken advantage of a chaotic administration, marked by a consistent failure to look over the horizon." 
According to Dr. Rick Bright, former director of Biomedical Advanced Research and Development Authority, it is estimated that the U.S. will need 850 million additional medical supplies such as syringes and needles in order to distribute the COVID shot. 
Other concerns center around possible shortages in other important supplies such as band-aids, stoppers, and gloves as well as facilities lacking the ability to effectively care for those being vaccinated due to those supply shortages. 
"We cannot wait until a vaccine has been proven safe and effective to begin thinking about all of the vials, needles, refrigeration facilities, and the like that America will need to equitably distribute a vaccine," Crist added. "By preparing now, our nation will be ready to bring an end to this pandemic, jump-start our economy, and save American lives."
Gun control
The last six weeks have not been kind to Dover Republican Ross Spano. After losing his bid for reelection in the GOP primary to Scott Franklin, another event brought an unwanted spotlight.
While preparing to board a flight to Washington at Tampa International Airport, Spano was stopped for bringing a concealed and loaded firearm in his carry-on baggage. The one-term lawmaker, who is licensed to carry and conceal, said it was an oversight. 
He missed his flight while Transportation and Safety Administration (TSA) agents carried out their protocol. No charges were filed, which law enforcement said was common when there were no extenuating circumstances. Spano praised the way he was treated.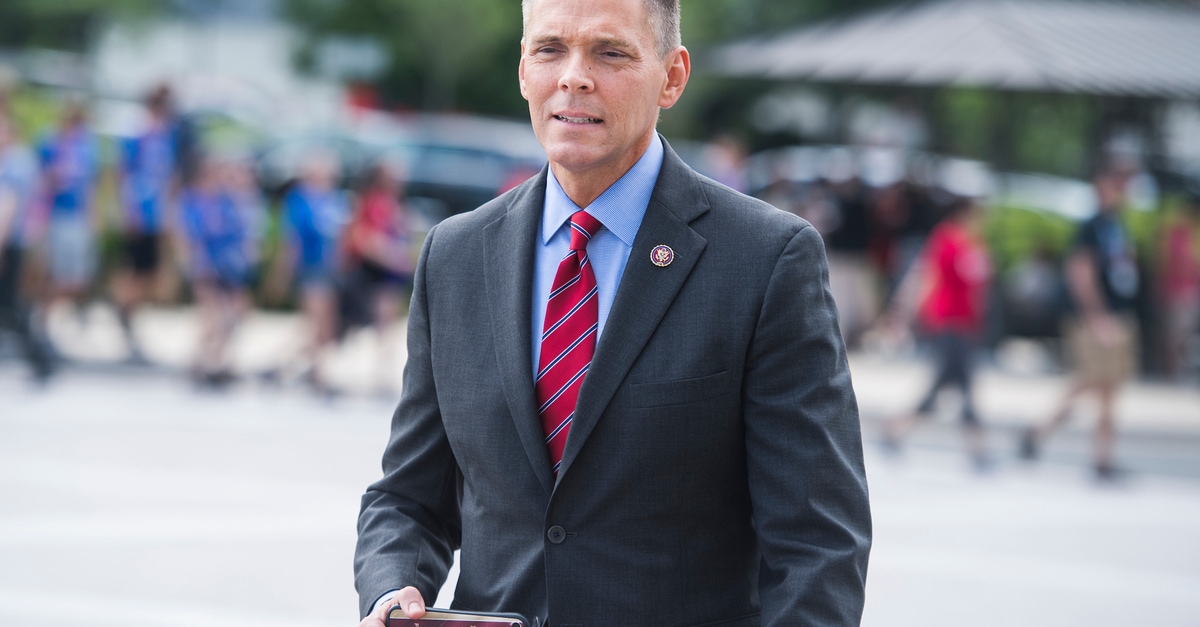 "BIG SHOUT OUT to the great TSA personnel and law enforcement who were all extremely professional, and properly guarded, in their actions," he said on social media. "I'm sorry for wasting your valuable time, and thanks again for doing such a great job keeping us safe each and every day!" 
Conservation bills approved
Palm City Republican Brian Mast announced the House passed two conservation bills last week, including one he co-sponsored. The Save Our Seas 2.0 Act seeks to reduce and remove tons of plastic thrown into the oceans, while America's Conservation Enhancement Act reauthorizes several wildlife conservation programs.
The House passed the Senate version of the Save Our Seas Act by a voice vote. It addresses the staggering amount of plastic in the ocean by improving domestic cleanup efforts, incentivizing international engagement on the issue, and strengthening domestic infrastructure to responsibly dispose of waste materials. Mast co-sponsored the House version of the legislation.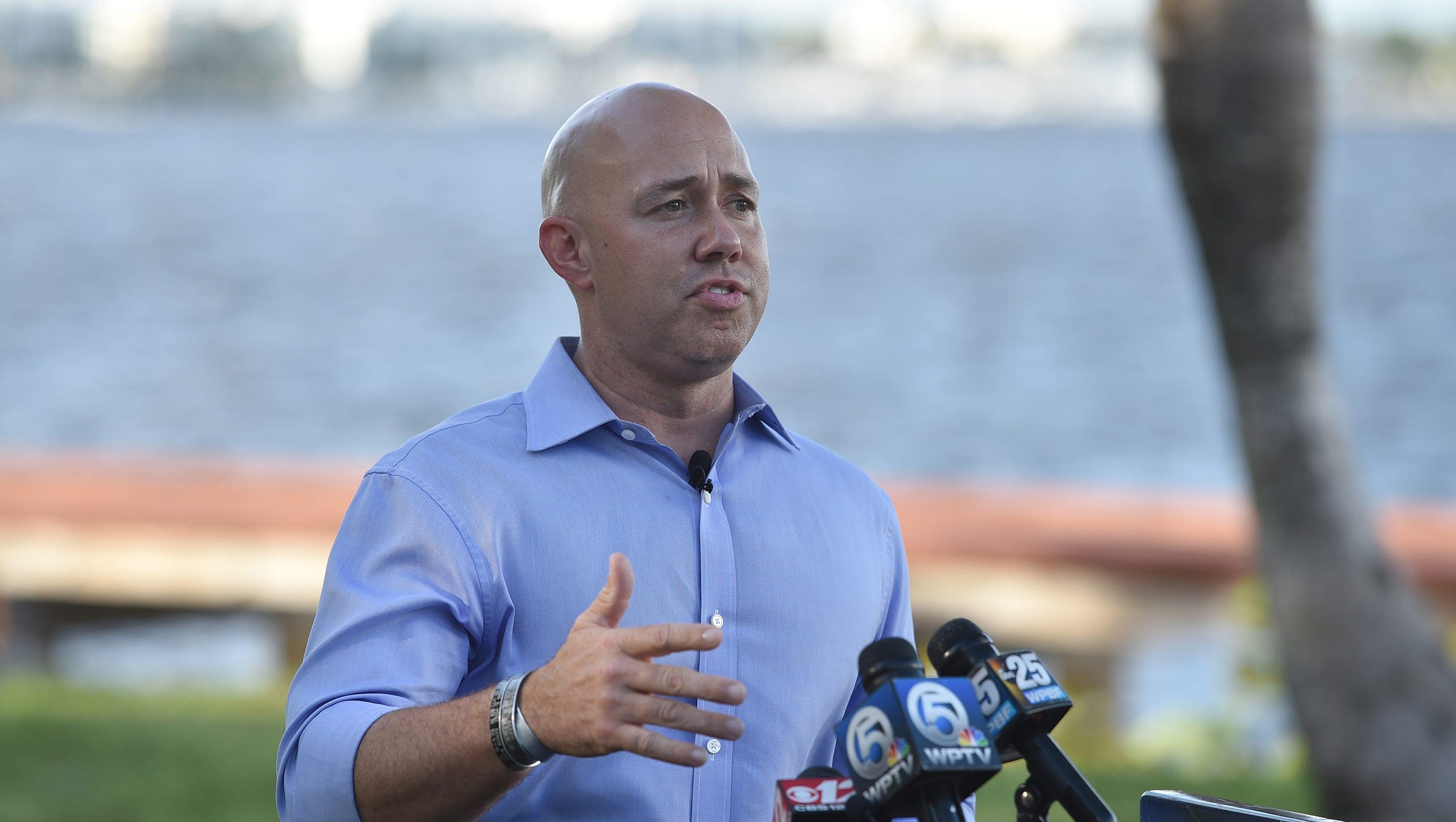 America's Conservation Enhancement Act was approved by voice vote. That legislation reauthorizes critical wildlife conservation programs, including $138 million for the North American Wetlands Conservation Act and $63 million for the National Fish and Wildlife Act. It also authorizes $1 billion to strengthen protections for wildlife across the nation.
"These bills we passed today are proof that, by working together, we can make real progress to protect our environment," Mast said in a news release. "I am hopeful that these bills will go a long way toward cleaning up our oceans and preserving our wetlands for generations to come." 
Unnecessary procedures condemned
Last week, The New York Times published a story following their investigation of a detention facility in Ocilla, Georgia housing undocumented immigrants for ICE. The investigation revealed some female detainees had surgeries performed, including hysterectomies, that appear to have been unnecessary.
That prompted some Democratic members of Congress to introduce and pass a resolution condemning "unwanted, unnecessary medical procedures" performed on the immigrant women. West Palm Beach Democrat Lois Frankel was an original co-sponsor.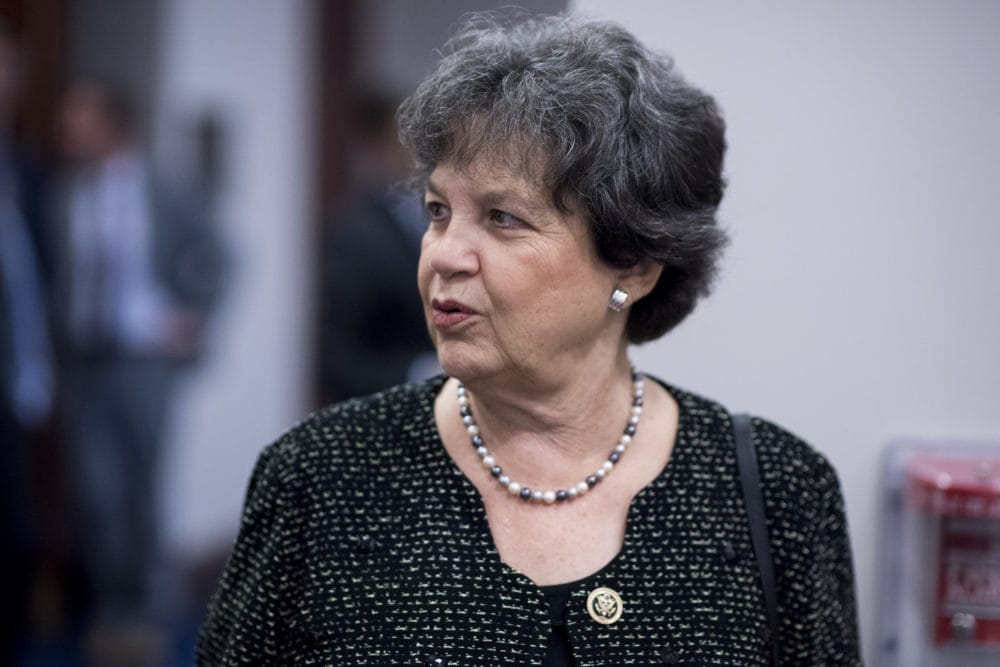 "The allegations of mass hysterectomies being forced on immigrant women have revealed gross human rights violations," said Frankel, co-chair of the House Democratic Women's Caucus. "Mass hysterectomies have a long and shameful history in the United States, and forced sterilization has been used to further White supremacy, ableism, and other forms of discrimination."
In addition to condemning any unnecessary medical procedures, the resolution also calls on the Department of Homeland Security (DHS) to take a series of specific actions, including pausing the removal of any individual who experienced any medical procedure at the (emergency room) and allowing individuals who may have experienced an unnecessary or nonconsensual procedure to have immediate access to adequate, safe and consensual medical treatment. 
Additionally, it calls on DHS to immediately comply with all related investigations and records requests related while ensuring affected individuals are able to freely participate in any investigation without fear of reprisal. Finally, the resolution demands that DHS hold all individuals involved in these incidents accountable and bring them to justice.
Elder abuse prevention
Before leaving town, the House unanimously passed the Promoting Alzheimer's Awareness to Prevent Elder Abuse Act designed to assist professionals who encounter and support those living with Alzheimer's and other dementia. The bill was introduced by Deutch and Pennsylvania Republican Guy Reschenthaler. 
The legislation directs the U.S. Department of Justice to develop best practices and training materials for assisting law enforcement, firefighters, emergency personnel, social workers, court officials, and medical professionals. Those professionals are the most likely to encounter those with dementia.
"With this vote, a unified House of Representatives voted to support the more than five million Americans living with Alzheimer's and others living with forms of dementia and their families," Deutch said in a news release. "For our loved ones living with this disease, we want the first responders and professionals caring for them to be properly trained in how to interact with them.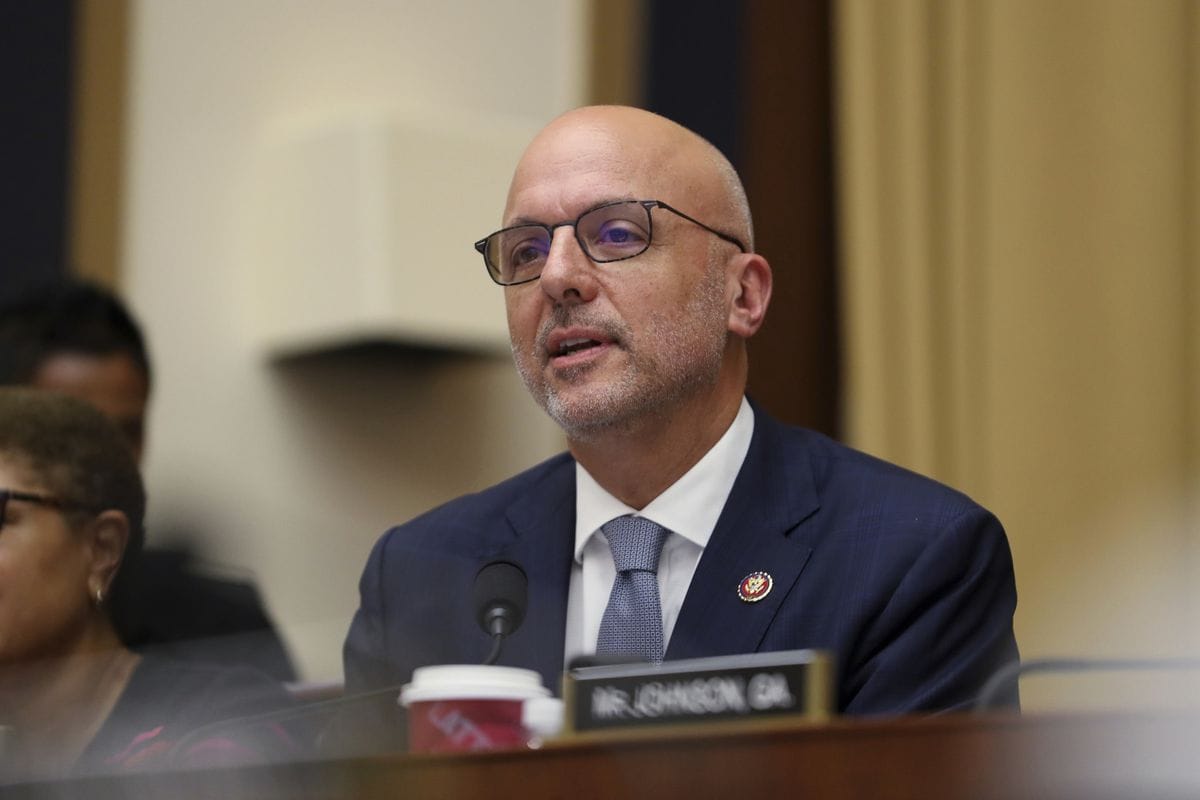 Deutch points out this sector of the population is particularly vulnerable to scams as their condition makes it more difficult for them to communicate the crimes to law enforcement or to seek lifesaving assistance from first responders. Particularly amid the coronavirus pandemic, having best practices will help first responders and other professionals effectively interact with people living with Alzheimer's and other dementia targeted by fraud and in need.
"Whether it's responding to emergency calls or protecting them from predatory scammers, these best practices will help prepare these health and emergency workers to properly respond to and care for them," Deutch added.
Cruising safely
The cruise industry has joined others within the travel and tourism industry that has suffered significant losses during the COVID-19 pandemic. Cruise lines are under a No Sail Order through October 31, but new legislation emerged in the House that would put safety measures in place in time for the resumption of activity on November 1.
The Set Sail Safely Act was introduced by Rep. Jenniffer Gonzalez-Colon of Puerto Rico and would require federal agencies to join forces with key private sector stakeholders to develop a plan for the safe resumption of passenger maritime operations. Among the bill's co-sponsors are Shalala, Rutherford and Democratic Rep. Debbie Mucarsel-Powell. 
"We need to help ports and cruise lines develop strong safety standards so they can resume operations while properly mitigating risk," Shalala said in a news release. "With the Trump administration ending the No Sail Order next month, we must ensure cruise lines are prioritizing passenger and employee safety."
The bill establishes a Maritime Task Force composed of several relevant federal agencies, a Private Sector Advisory Committee, and further establishes a timetable for the task force and advisory committee to provide recommendations to the Department of Homeland Security.
The Senate version of the legislation was introduced on September 16 by Scott and co-sponsored by Rubio. With just over three weeks remaining before the cruise lines are expected to resume operations and Congress spending most of October campaigning, no action is expected on either bill.
Dr. Robert Redfield and the Centers for Disease Control and Prevention (CDC) sought to extend the cruise industry shutdown through February 2021 but the Trump administration and the Coronavirus Task Force overruled them.
On this day
October 6, 1981 — Egyptian President Anwar Sadat was assassinated by members of the military who were participating in a parade. The gunmen turned and fired on a reviewing stand occupied by Sadat and members of his government.
Democratic Sen. Lawton Chiles said Sadat's murder "leaves a great vacuum in world leadership," while further describing him as "a man of great vision and leadership." Vice President Hosni Mubarak will assume the office of President. While Mubarak may hold similar views to those of the slain President, Republican Rep. Bill Young said Mubarak "doesn't have the personal appeal of Sadat." 
October 6, 2018 — After one of the most bitter episodes ever on Capitol Hill, Judge Brett Kavanaugh was confirmed for a seat on the Supreme Court by a vote of 50-48 in the Senate. After accusations of sexual assault from three decades ago played out in a Senate hearing room, Republicans pushed the nomination through with Democratic Sen. Joe Manchin voting in favor and Republican Sen. Lisa Murkowski voting "present."
Kavanaugh was almost immediately sworn in by Chief Justice John Roberts, bringing the court to its full complement of nine justices. The conservative replaces the retired Justice Anthony Kennedy, widely known as the court's swing vote.