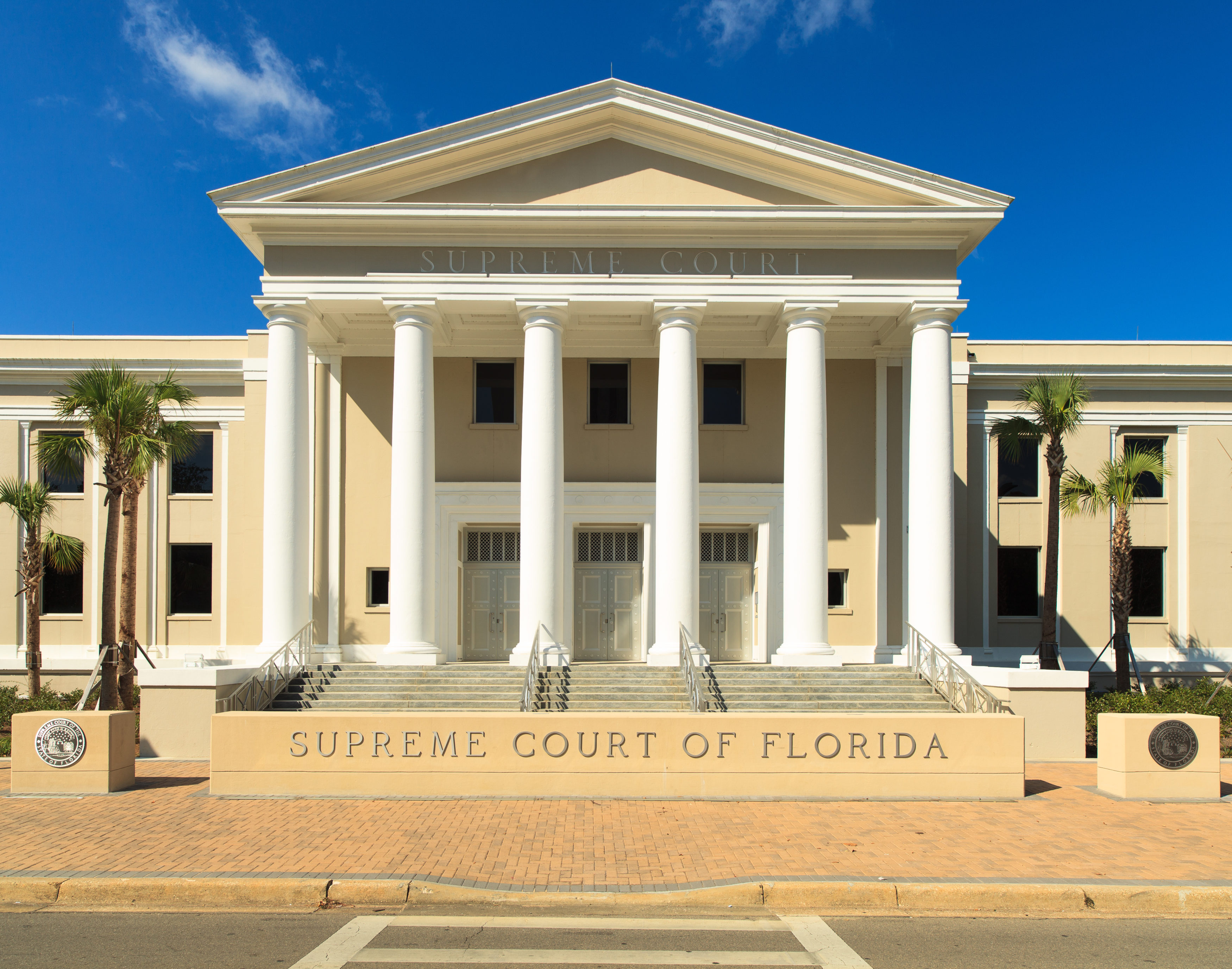 'No motion for rehearing, clarification or reinstatement will be entertained by this Court.'
The Florida Supreme Court dismissed a petition on Wednesday that challenged the proposed "All Voters Vote" amendment on the Nov. 3 ballot in Florida.
The emergency petition for a writ of mandamus was filed by Central Florida Urban League's Glenton Gilzean Jr. It sought to kill Amendment 3, arguing the proposal would decimate minority representation in the House and Senate.
In its response, the Florida Supreme Court contended the petitioner must have a "clear legal right to the requested relief" and the respondent "must have an indisputable legal duty to perform the requested action."  The Court also contended "the petitioner must have no other adequate remedy available."
The court, in its dismissal, said "because Petitioner has failed to demonstrate any of those things, we deny the Petition," adding: "No motion for rehearing, clarification or reinstatement will be entertained by this Court."
Amendment 3 seeks to overhaul the primary election system for Governor, Cabinet and Legislative races by going to a top-two runoff system. The proposal seeks to allow voters to cast ballots in primary elections regardless of party affiliation.
Supporters of the measure say the change to a top-two primary would improve democracy by allowing participation by no-party-affiliation voters instead of relying on the closed primary system in place now in Florida. The lawsuit, however, contended it would cause disruption within a state with a closely divided political environment.
Notably, the Florida Legislative Black Caucus spoke against the constitutional amendment at a September press conference. There, Senate Minority Leader Audrey Gibson, a Jacksonville Democrat, claimed the proposal would undermine the 1965 federal Voting Rights Act and the 2010 state Fair Districts Amendment that requires the ability of racial minorities to elect candidates who reflect their communities.
"If you're for Amendment 3, you're not for the minority community, period," Gibson said.
The lawsuit, which came after millions of votes were already cast in the November General Election, drew the attention of Secretary of State Laurel Lee.
Lee's attorneys criticized the emergency petition in a 15-page document to the Court. They argued  the petition was "tardy, procedurally deficient, and, if granted, would cause nothing but electoral confusion in perhaps the most important state this election cycle."
As of Wednesday morning, more than 6,921,359 ballots have been cast in Florida with less than a week remaining before Election Day.