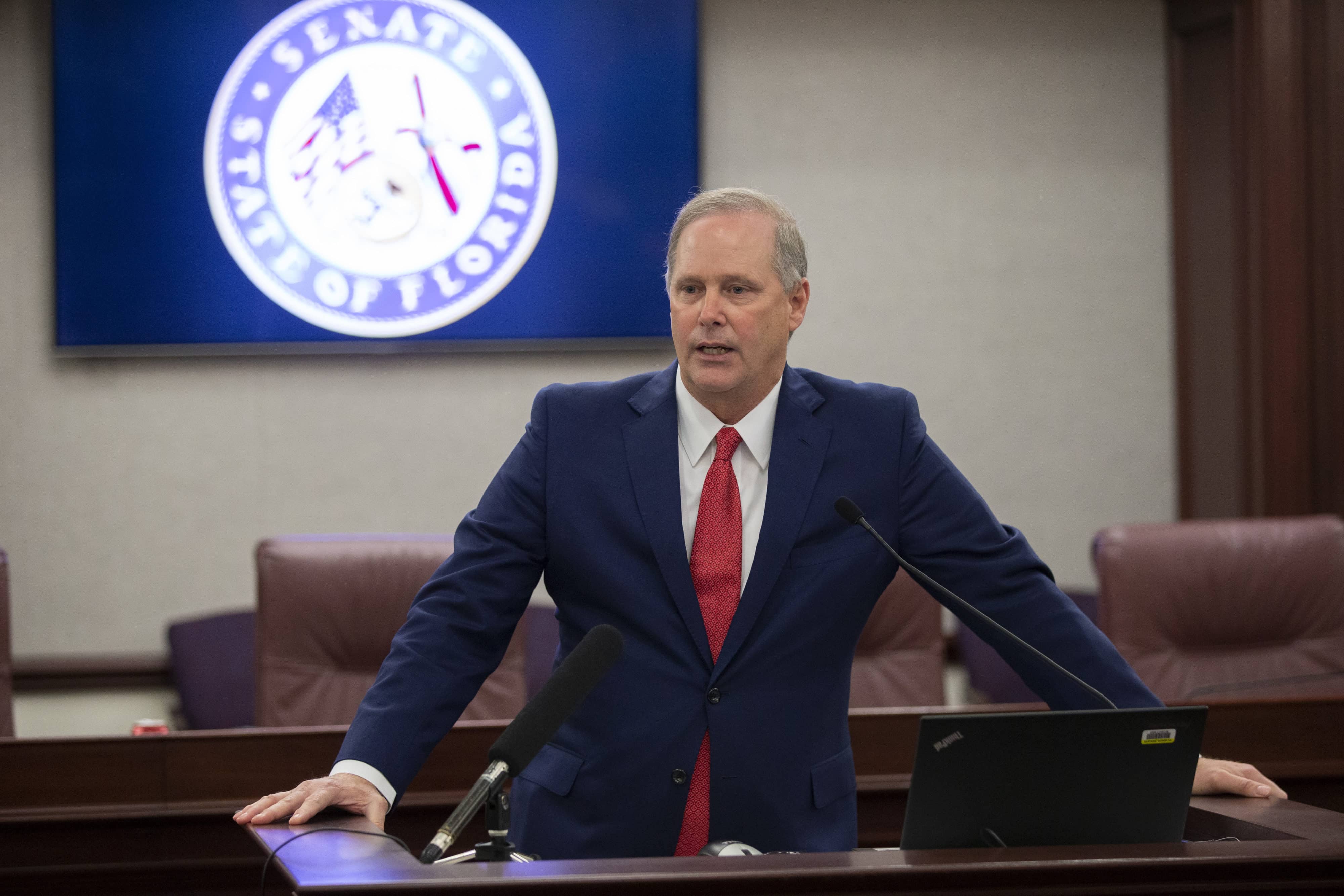 Committee weeks launch in January.
Senate President Wilton Simpson announced committee assignments and blocks on Thursday ahead of the 2021 Legislative Session.
The announcements come nearly a month ahead of January's committee weeks, when lawmakers will begin plotting the state's new direction amid the COVID-19 pandemic.
The COVID-19 pandemic will prompt all committees to rethink their approach. The topic of education, however, will likely stand at the forefront. Lawmakers will weigh funding, distance learning, testing and other priorities they select.
This year, Republican Sen. Joe Gruters will serve as the Education Committee chair and Democratic Sen. Shev Jones will serve as vice chair.
Other Senators aboard the education committee include Democrat Lori Berman, Republican Jennifer Bradley, Republican Doug Broxson, Republican Manny Diaz, Republican Travis Hutson, Republican Kathleen Passidomo, Democratic freshman Tina Polsky and Democrat Perry Thurston.
Meanwhile, the Senate's Appropriations Subcommittee on Education will be chaired by Republican Sen. Doug Broxson.
Sen. Manny Diaz, a Republican, will serve as vice chair.
Other Senators on the subcommittee include Democrat Janet Cruz, Democrat Audrey Gibson,  Republican Tom Wright, Gruters, Hutson, Passadimo, and Polsky.
The new Senate President said he aimed to assign Senators with a variety of experiences onto the committees. He added that he held meetings with Senators to discuss how they can best contribute to the legislative body.
"Many Senators have a subject matter expertise gained by either professional excellence or prior legislative service," Simpson said. "This experience is a tremendous benefit to the Senate. As you know, I also believe one of the benefits of a citizen legislature is the new approaches and differing points of view offered by individuals who have limited or no prior experience with a particular subject matter."
Simpson's announcement provided the full committee assignment lists for 28 committees, including five appropriations subcommittees and four joint committees with the House.
It comes after he named most committee chairs and vice chairs on Wednesday.
Simpson's memo including committee assignments and reduced committee blocks can be found online.
The 2021 Legislative Session begins March 2.