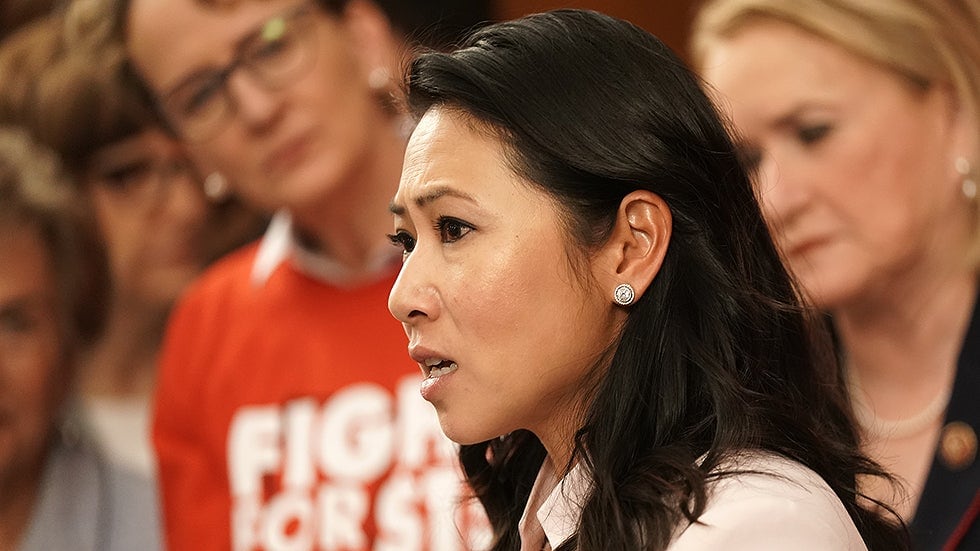 Donald Trump 'needs to stand strong in the face of Russian aggression,' Murphy said.
America needs to respond to the recent cyberattacks on American agencies to show there are consequences, and President Donald Trump needs to stand strong against Russia, Democratic Rep. Stephanie Murphy said Monday.
"This breach is very concerning to me," Murphy told Hallie Jackson during an interview on MSNBC Live with Hallie Jackson Monday morning, referring to reports that numerous federal agencies and American businesses were recently hacked in a coordinated attack.
Secretary of State Mike Pompeo and others in the Trump administration have all but definitively blamed Russia. Trump himself has disputed or at least tried to redirect from that conclusion. The congresswoman from Winter Park who has a professional background in national security said she has has requested, and Congress needs, a full classified briefing.
"If it is Russia or otherwise, these folks folk aren't facing consequences to their attacks on this country," Murphy said. "I think it's really important that once we understand all the facts that are out there that we provide some sort of response to deter others from doing this in the future."
They were discussing the recent reports of widespread hacks on federal agencies and private businesses, which many experts have traced back to Moscow. Pompeo essentially confirmed that conclusion late last week, but was followed swiftly by a tweet from his boss seeking to redirect blame away from Russia. Providing no clues as to why he might think so, Trump suggested China might have been behind the cyberattacks.
Murphy called it sad.
"The President isn't doing us any good by undermining his own government. He needs to stand strong in the face of Russian aggression and let them know that we see they are doing this and it won't stand," Murphy said.
Last Friday Murphy sent a letter to House leadership requesting they seek to arrange a classified, bipartisan briefing for members of Congress on the cyberattacks, noting that they were "widely believed to have been the work of a Russian intelligence agency."
"Public reports about the consequences of this attack for U.S. national security paint a very grim picture," wrote Murphy in her letter to House Speaker Nancy Pelosi, Minority Leader Kevin McCarthy, and Majority Leader Steny Hoyer. "A classified briefing by the relevant federal agencies would enable Members to better understand the nature and extent of the attack, the precise parties responsible, whether more could have been done to prevent this attack and can be done to prevent future attacks, and the range of options that are available to the United States to appropriately respond to the attack."
Murphy told Jackson she and other members of Congress have received little official information.
"Unfortunately most of the information I have received on this breach is through the media and what you all are reporting," she said. "That's the reason I have written a letter to leadership."