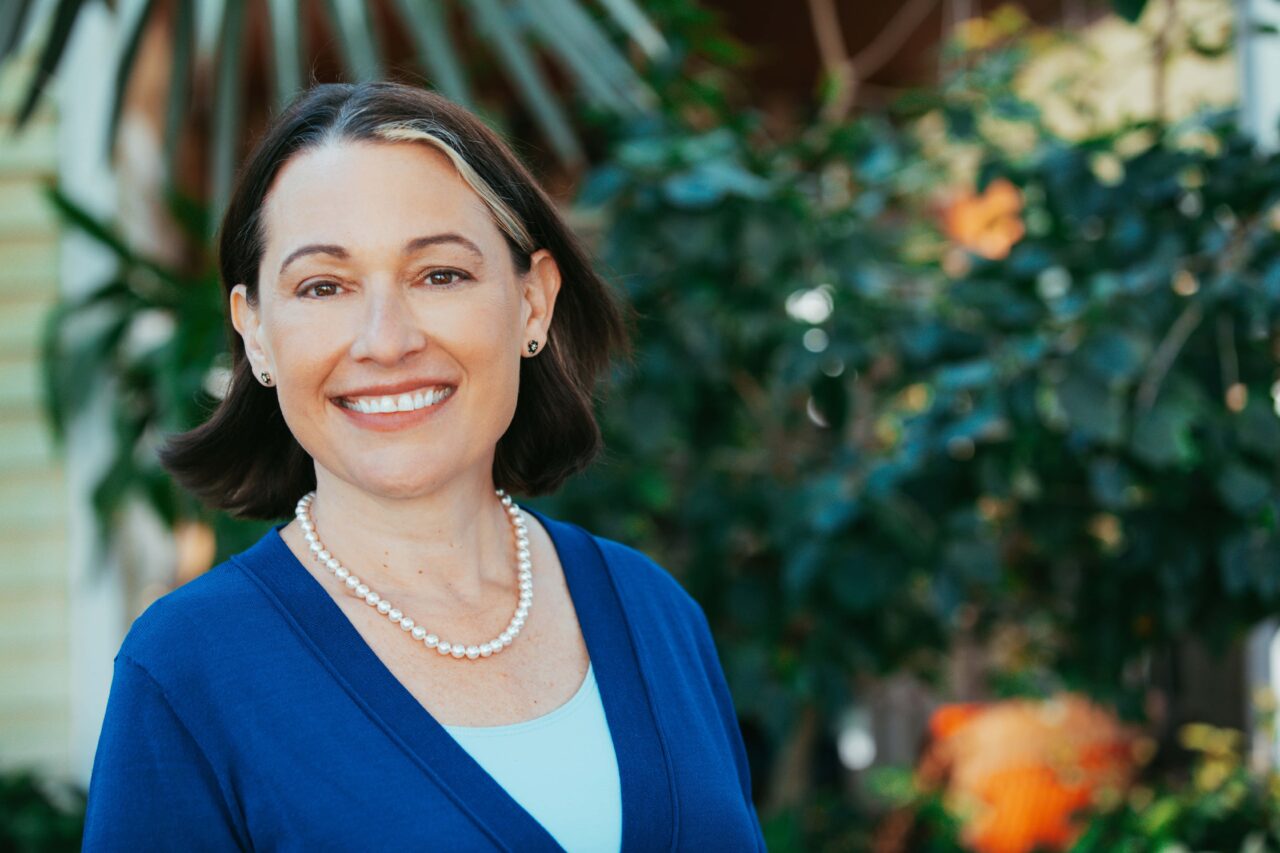 Rice wants to ensure the prosperity in recent years translates to all communities.
Launching her bid for St. Petersburg Mayor, City Council member Darden Rice says she will prioritize economic prosperity for her city and all of its residents.
That equity applies to the city both related to and independent of the COVID-19 pandemic that was brought crippling challenges to residents and businesses as safety precautions necessary to control the pandemic created an economic crisis not seen since the Great Recession.
She called ushering the city through the COVID-19 crisis her obvious top priority.
"As Mayor, I will continue to address these challenges," Rice told Florida Politics Tuesday after she officially filed paperwork to run to replace incumbent Mayor Rick Kriseman, who is leaving office due to term limits.
But "another really big one," Rice said, is ensuring the economy works for everyone.
As a member of the City Council since 2013, Rice has played a key role in various efforts to revitalize the St. Pete economy in the wake of the late 2000s and early 2010s recession. Even before taking elected office, Rice was no stranger to government processes.
She served as president of the local League of Women Voters, where she helped spearhead the Charter Review Commission, an effort aimed at collecting community input on St. Pete-specific projects and problems. That work largely guided the city's work on replacing the pier and creating a robust downtown waterfront master plan.
The plan has since led to a downtown renaissance that has spilled into surrounding areas. The so-called Edge District, the area just west of downtown around Tropicana Field, has flourished into a hotbed of fine and casual dining and entertainment and is now home to a new state of the art police headquarters. New multifamily units have gone up. Once plagued by blight, the district's biggest problem now is not enough parking, an issue Rice has also worked on from the City Council dais.
"But we know that not everyone has shared equally in our successes," Rice cautioned.
To the south of Tropicana Field sits one of the city's most poverty-stricken areas, including Childs Park and what was formerly referred to as Midtown.
While some neighborhoods are within walking distance of thriving urban corridors, most haven't felt the success come into their neighborhoods.
"I want to continue growing in a smart way that preserves what makes us special and authentic," Rice said. "We need to grow all neighborhoods because we're stronger when everyone thrives."
While Rice's campaign will undoubtedly go into more details as the campaign moves into full swing in the coming weeks and months, there are two immediate conversations key to improving areas still longing to get a slice of the downtown boom.
Neighborhoods south of I-175 are full of either past residents or descendants of the Gas Plant District residents, a bustling, predominantly minority community that once sat within the 86-acre Tropicana Field site.
Some four decades ago, residents were displaced when plans for Tropicana Field, then the Florida Suncoast Dome, were first discussed.
The Tropicana Field site holds many keys to ensuring prosperity to nearby neighborhoods struggling to escape poverty. To some degree, I-175 might, too.
Rice is looking at both.
"Redevelopment is an incredible opportunity that really no other city has and it will be the stage for our next renaissance," Rice said. "The scale will be transformational, so we absolutely have to get it right."
That means pursuing redevelopment plans "thoughtfully and thoroughly" and continuing to engage St. Pete residents, Rice said.
On I-175, the short span of highway serving as an offshoot from I-275 into the southern part of downtown. It has exits to 9th St. South (MLK) to access Tropicana Field to the north or Childs Park to the South as well as to 6th St. S. to the large medical complexes around Johns Hopkins All Children Hospital and Bayfront Health and 4th St. S. to the University of South Florida St. Pete campus.
But all of those corridors could be easily accessed by an east/west road that does not seal South St. Pete from downtown, a bifurcation many urban planners believe leads to ongoing poverty.
Rice said razing the span of highway is something she definitely wants to consider, though she is looking forward to more information before coming up with specific strategies. Tearing it down is part of a downtown study Rice championed.
"It will be important to look at what the study says. I think it's a very important community conversation," Rice said.
She also acknowledged it is a difficult undertaking that would require close coordination with the Florida Department of Transportation.
"It's always a long shot when you talk about changing a highway, but St. Pete is bold," Rice asserted.
St. Pete residents can also expect Rice to champion clean water and other environmental issues, topics for which she has long been a proponent. Rice, for example, was an early supporter for banning plastic straws locally and, when the city was facing massive criticism over a series of sewage spills following heavy rains, Rice was an ardent force for finding answers and solutions.
"Nothing is more important than having clean water in our city," Rice said. "We swim, we kayak, we fish in these waters. It's part of our identity."
Infrastructure, including fixing the city's aging sewage system, is also a top priority.
Rice was the third person to file for the mayoral race following former City Council colleague Wengay Newton and college student Michael Ingram. Former Pinellas County Commissioner Ken Welch is also running, though he has not yet filed.
Some Republicans are rumored to be considering a bid, including Sen. Jeff Brandes, who has repeatedly denied his intent to run but remains a rumored contender nonetheless, and City Council members Ed Montanari and Robert Blackmon.
The St. Pete Primary Election is Aug. 24. The top two vote-getters in the nonpartisan race will head to a runoff election on Nov. 2.