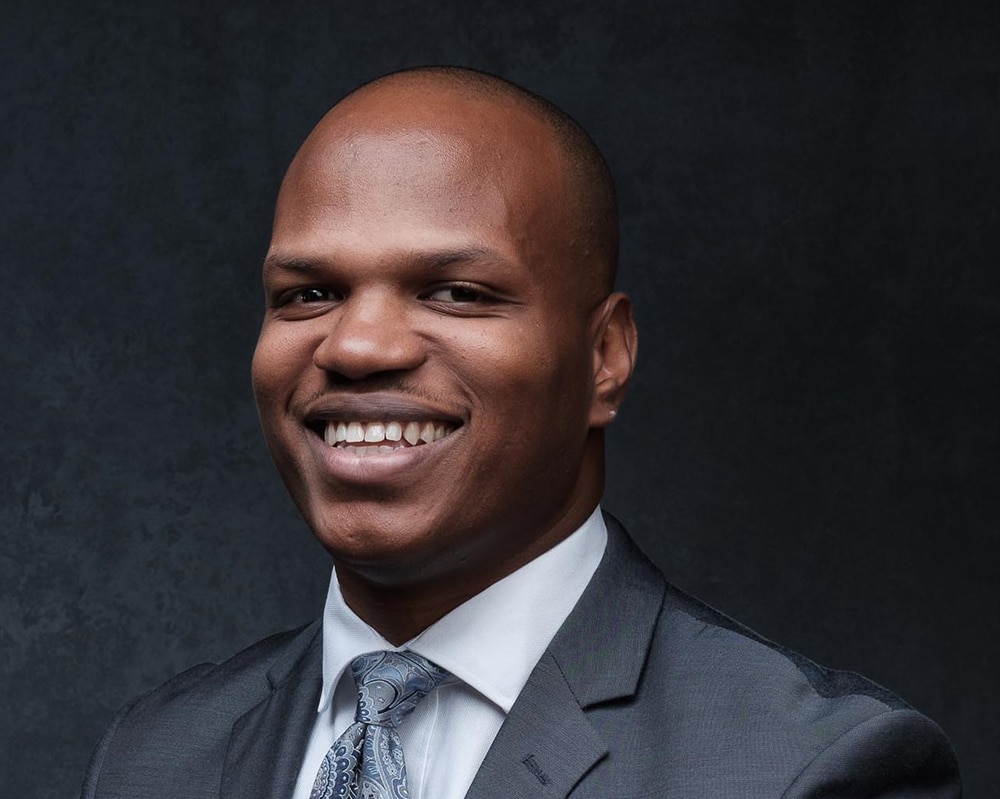 Dixon's first day on the job will be February 1.
The Florida Democratic Party announced Tuesday that veteran political operative and labor leader Marcus Dixon has been hired as its new executive director.
In this role, Dixon will run FDP's day-to-day operations, as he works alongside newly elected FDP Chairman Manny Diaz to oversee the party's fundraising, recruiting and candidate support operations.
Florida Politics first reported that Dixon was the front runner for the position.
Dixon led Diaz's campaign for FDP Chair and most recently worked as the Florida executive director for the Service Employees International Union, the second-largest and fastest-growing union in North America with 2.1 million members, including more than 55,000 active and retired healthcare professionals, public employees, and property service workers in Florida.
Dixon was responsible for overseeing the group's political, legislative, outreach and electoral operations in Florida, including its coordinated and independent expenditure programs.
"Marcus is a proven, exemplary leader. I am thrilled that he has agreed to partner with me in this effort," Diaz said. "Marcus brings with him the passion and commitment to working people and public service that we need to move our party forward. His career embodies the core principle of the Democratic Party — the promise of the opportunity to fight for the American Dream for all Americans."
A native of Miami, Dixon has dedicated his career to worker issues. Prior to being named executive director at SEIU Florida, he served as the organization's state political director. He was also an executive committee member on the Amendment 2 ballot initiative, which will raise Florida's minimum wage to $15 an hour by 2026.
He is a graduate of the University of Florida, where he was elected student body vice president. He also graduated from Florida State University with a master's in public administration.
"I am humbled by the trust and support of our party's leadership and clear-eyed about the monumental task ahead" he said. "At the core of what we fight for is equity and inclusion, the dignity of work, and the realization of equal justice and opportunity for all. The pandemic has highlighted the real-life consequences of losing elections. If we are to ever achieve our vision, we have to lead with these values. We have to be present in our communities like never before and work passionately with each other on our common goal of electing candidates that will fight for all of us.
"I look forward to working with Chair Diaz to strengthen our party and bring disparate and oft-undervalued voices to the table to build an inclusive and unified, results-oriented coalition committed to long-term systematic change in this state."
Dixon's first day on the job will be February 1.
The Dixon hire was celebrated by influential Florida Democrats, including Agriculture Commissioner Nikki Fried and U.S. Rep. Frederica Wilson.
"It's great to have a steady, resolved leader like Marcus at the helm at FDP with so much at stake now and in the years ahead," Fried said. "As our next executive director, Marcus will be committed to transforming the FDP into an organization that is responsive, reflective and effective to and for our grassroots voters and will be laser-focused on helping us build out a year-round, statewide operation that takes no voter for granted and elects Democrats up and down the ballot. Marcus' experience as an organizer and political strategist is invaluable to the future of the FDP."
Wilson added, "I could not think of a better person to be tapped for this role. Marcus' experience working in government, organizing, labor and in building coalitions at every level is exactly what we need to be successful as a party. It is time we focus on winning elections and building a multi-racial democracy. I am confident that as executive director, Marcus will help us do that."