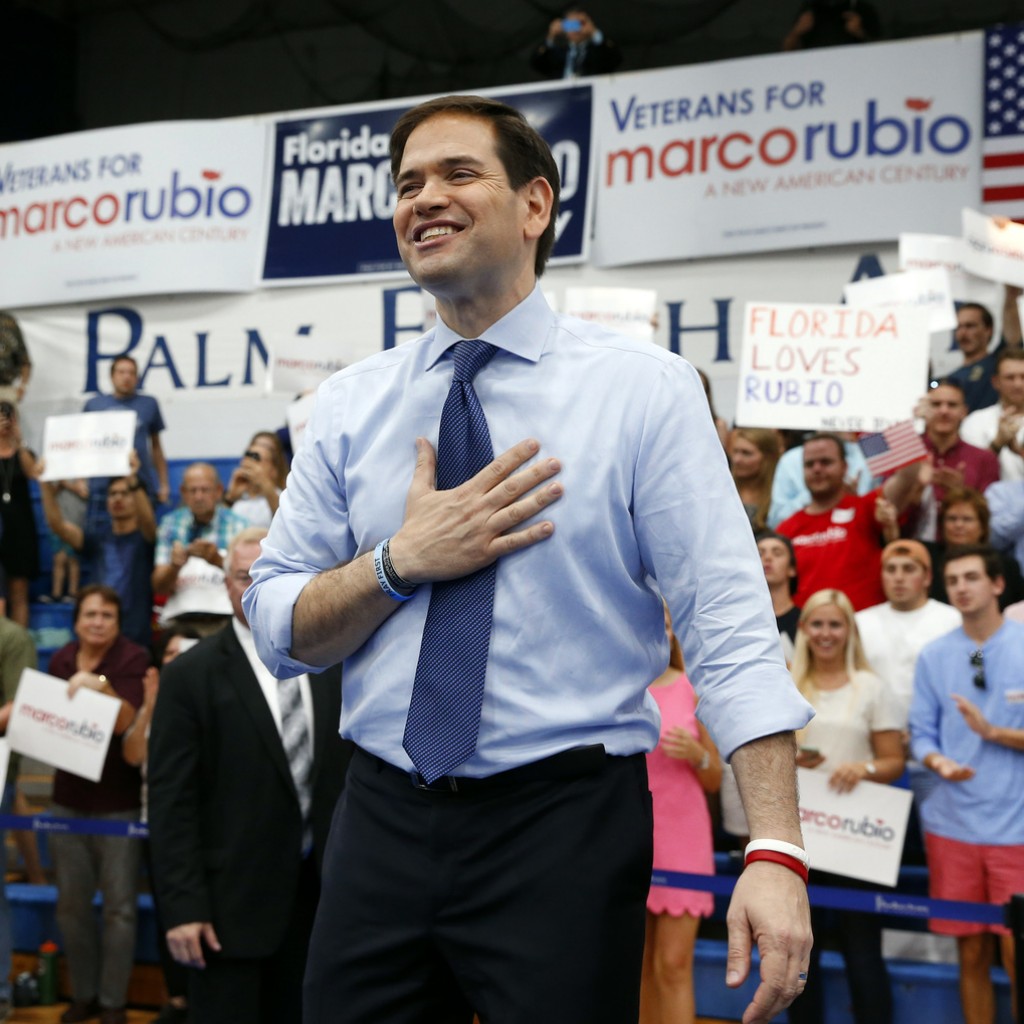 Does that close the door on a 2024 presidential bid?
U.S. Sen. Marco Rubio trumpeted his reelection bid on radio Thursday, noting that running for Senate in 2022 is tantamount to signing a "six-year contract."
The Senator, who has committed to running for reelection next year, commented on the Hugh Hewitt program.
"Oh, I'm running for reelection," Rubio assured Hewitt, who was worried Rubio would not in light of the decision of Ohio Sen. Rob Portman to stand down next year.
"I'll tell you this: When you're running for reelection in the Senate, you're signing a six-year contract. Which means that for the next six years of your life, you're committing to doing this job."
"A lot of people watch from afar," Rubio continued. "Ultimately, it's a job that you really have to have your heart and soul into. Some people want to do it for 40 years. Some people serve a term or two and then think they've done what they want to do and go back, and I respect that very much."
The Senator won't be there forever, he warned.
"I don't want to be here for the rest of my life," Rubio said. "You won't find me here in my eighties. But I think there's work I want to finish, especially at this important moment."
The Senator's description of a reelection bid as a negotiation for a six-year deal would seem to close the window on a 2024 presidential run for Rubio, something he previously has not closed the door on.
He told Neil Cavuto of the Fox News Channel this week that even if President Donald Trump runs for a second term in three years, that doesn't mean Rubio automatically won't run. Rather, he said he hadn't decided yet.
"Donald Trump is the most prominent, the most influential Republican in the country. Anyone who's running for President, and I haven't made a decision yet, I have an election in 2022, as a Republican would have to take into account that the most prominent, most well-known Republican in the country would run again," Rubio said.
Of course, the 2022 ballot presents its own challenges, including the prospect of one of the former President's daughters trying to take Rubio out in the primary. Rubio has gone out of his way not to discourage that run, saying that no Senator is "entitled to run unopposed."
Those with longer political memories will recall Rubio's about-face in 2016 that brought him back to the Senate race. After withdrawing from the presidential race after a Florida defeat, Rubio waited months before deciding to file for reelection.
In other words? A Senator has a right to change his mind.