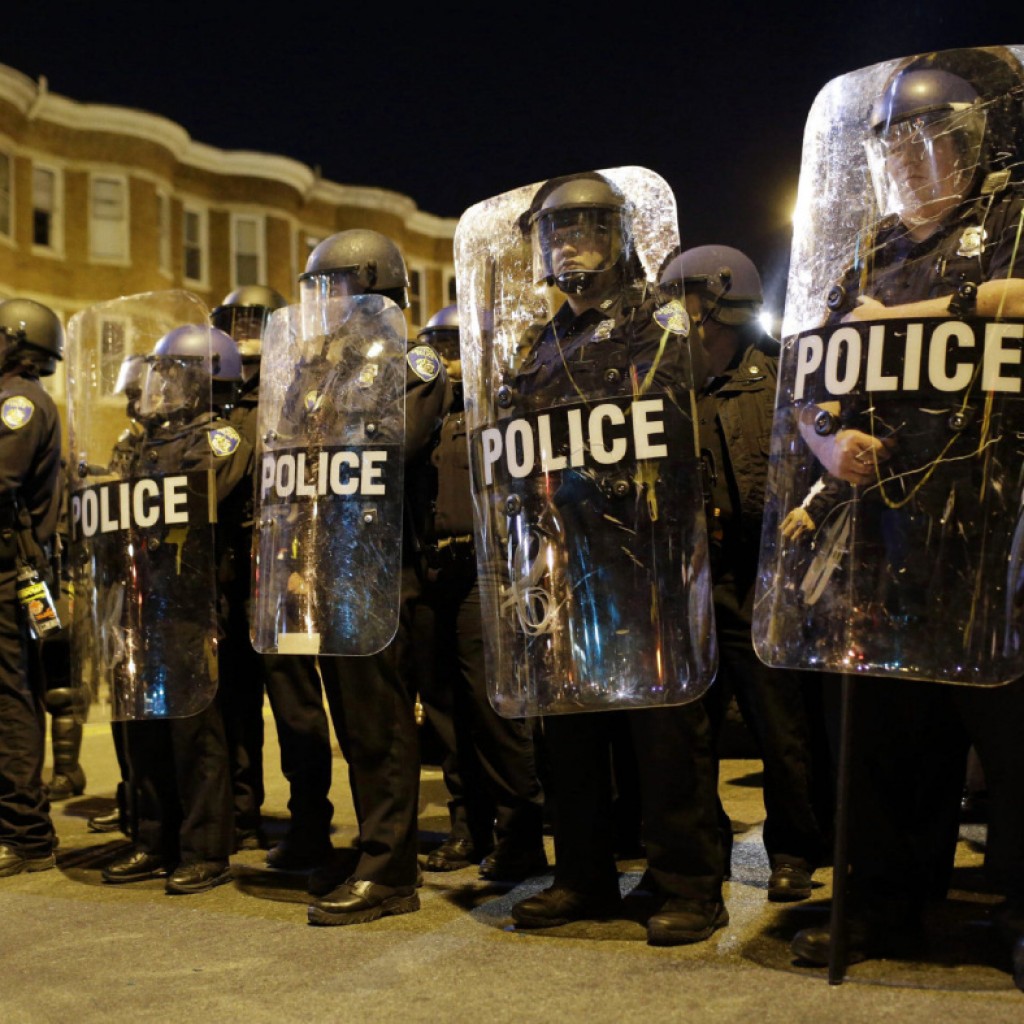 While more than a dozen bills have already been filed, more are likely on the way.
While the COVID-19 pandemic will demand much of the spotlight when the Florida Legislature convenes in 2021, police reform issues are still positioned as a top agenda item for lawmakers on both sides of the aisle.
The calls for police reform began in May when George Floyd, a Black man, died in police custody. Floyd's death and the deaths of others sparked protests and riots nationwide. Their deaths also energized a countrywide push for large-scale changes to street-level policing.
Though the massive protests are now over and stopped short before taking a deep root in Florida, state lawmakers thus far have filed more than 18 bills dealing with criminal justice in 2021.
More are likely on the way.
Gov. Ron DeSantis in September unveiled legislation that would create and increase criminal offenses for those who "target law enforcement" and participate in a "disorderly" assembly.
Coined as the "Combatting Violence, Disorder and Looting and Law Enforcement Protection Act," the proposal would also block state grants and aid to local governments that slash law enforcement budgets – a provision that serves as a direct counter to the "Defund the Police" movement.
DeSantis trumpeted the legislation ahead of the 2020 presidential election as both parties looked to leverage "law and order" and "police reform" on voters.
The measure has yet to be filed.
On the other hand, Sen.-elect Shevrin Jones announced he would introduce a bill to gut qualified immunity doctrine for police officers.
Modern qualified immunity doctrine stems from a 1982 U.S. Supreme Court case and is criticized often by police reform activists.
The doctrine is interpreted by many courts to say that law enforcement officers cannot be sued for violating a person's rights unless a court has already ruled that behavior is unconstitutional.
Qualified immunity proponents argue it serves as a needed protection for police. They contend officers require guidance to distinguish improper behavior. Therefore, it is unfair to hold an officer liable without a prior precedent.
Opponents, alternatively, stress that the doctrine has served as a significant roadblock to holding officers accountable since the Supreme Court established the concept.
Jones' proposal would follow a law Colorado approved in June. That law asserts any violation of a person's rights under the state constitution could not be blocked outright by a qualified immunity defense.
It's unclear how Jones' bill might differ from the Colorado proposal.
That legislation has yet to be filed.
Rep. Ramon Alexander, meanwhile, said he would sponsor legislation that would create a compensation fund for police shooting victims.
In an August announcement, the Democratic lawmaker said his "Victim Compensation Crime and Trauma Fund" would also be accessible to the families of those shot by police.
"As lawmakers, it is imperative that we provide trauma-specific services and a greater awareness of the effects of exposure to traumatic events," Alexander said then in a news release. "Police officers can obtain help to cope with trauma; victims and families should have the same service available to them."
That legislation has yet to be filed.
Typically, police reform proposals would be unlikely to gain traction in Florida's GOP-controlled Legislature. Newly minted House Speaker Chris Sprowls, however, said "my door and my mind are open" to a dialogue on policing in Florida during his opening remarks as House Speaker. Still, he positioned himself as pro-police, signaling anything he might view as less than that might not make it onto his agenda this year.
Sprowls, notably, is a former prosecutor and the son of a retired NYPD officer.
"We cannot blame all of law enforcement for the sins of a few," Sprowls told members. "We must not take action that puts the lives of Floridians at risk. And we should not allow any government in Florida to defund the police."
Despite GOP warnings against defunding law enforcement, House Minority Leader Evan Jenne claimed that taking money from law enforcement was never in the cards in Florida.
On the contrary, he said more money will be needed for the training and pilot programs needed to "reimagine policing."
"There's a very real possibility that the things we're talking about in our office are the exact opposite of defunding," Jenne told reporters alongside Minority Leader Bobby DuBose. "If anything, I can see that increase because of how we want to change policing, especially in the African American and immigrant community in our state."
As of Monday, Democratic lawmakers have filed roughly nine criminal justice-related bills — none of which calls for defunding law enforcement.
The 2021 Legislative Session begins March 2.