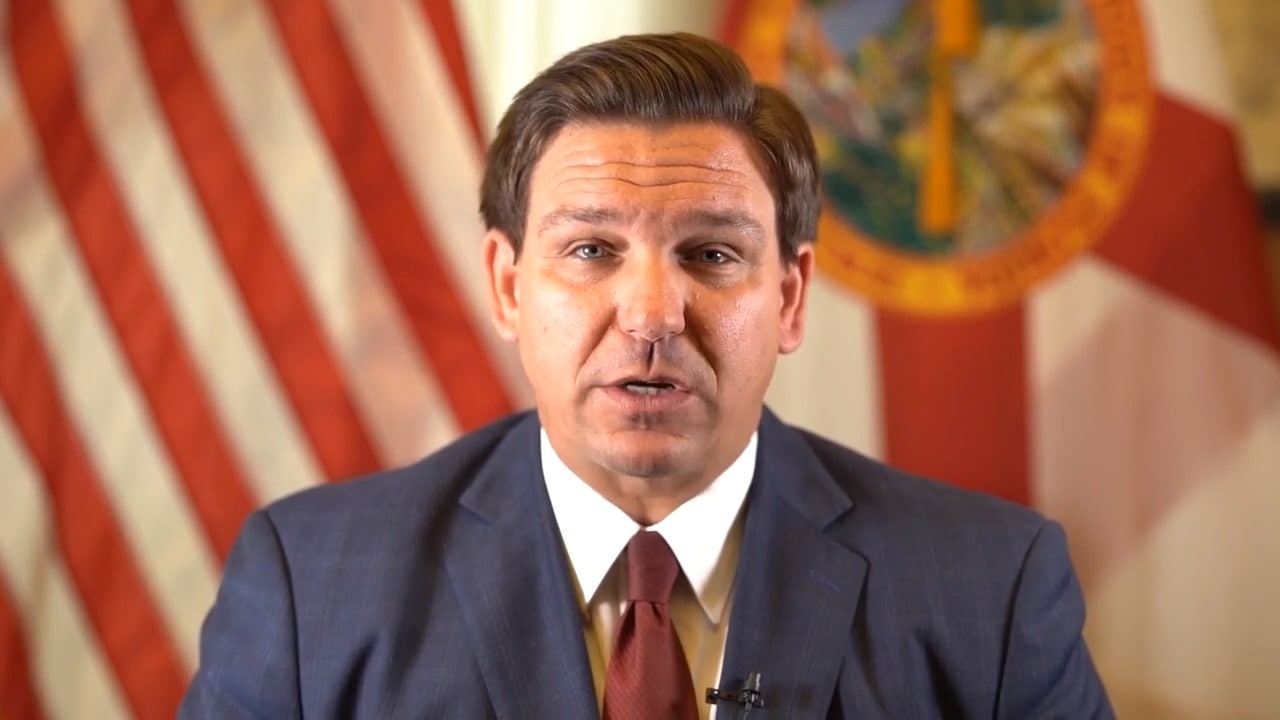 DeSantis has yet another anti-lockdowner fundraising pitch.
Gov. Ron DeSantis continues to aggressively message and leverage his opposition to COVID-driven closures, even on days when his public schedule is light.
On Monday, when the Governor had nothing on his official schedule beyond an 8:30 a.m. meeting with Chief of Staff Shane Strum, the Governor's political committee was somewhat more voluble, with an urgent message about the "free state of Florida."
"I wanted to share something personal with you," confides the fundraising appeal, one that positions the Governor as a "fighter" for the future, for his family, and for future generations.
"When I was elected Governor, I knew that millions of Florida families were putting their faith in me to keep their families and children safe," DeSantis adds. "My day job is to be your Governor… but my most important job is to be a husband and a father to my three children."
To that end, DeSantis contends he is "standing up for future generations here in Florida."
"I want your family to be safe from the skyrocketing suicide rates among young people due to the extended lockdowns," DeSantis argues. "I want our state to be the example for the United States — and the world — on how you can recover from a pandemic without destroying families, businesses, and a child's chance of success."
"When I see selfish politicians locking down their states, forcing businesses to close, and keeping children locked inside for 10+ months, I can't sit back and watch," the message concludes. "I am a fighter — a fighter for my family, your family, our state, and our country."
For DeSantis, the darling of conservative media with increasing frequency since Donald Trump left the White House, the fundraising appeal represents the latest crystallization of a message workshopped in press conferences and then rolled out to national audiences on Fox News and the like. The "free state" motif is familiar to regular consumers of his national media hits.
In those segments, the Governor positions himself as a figure steadfastly opposed to the "lockdowner" mentality in the Joe Biden White House. After a press conference last week where he railed against a theoretical "travel ban" against Florida as "illegal aliens pour across the southern border unmolested," DeSantis found a fundraising entry again, in an email claiming, "Biden thinks I'll roll over."
"Joe Biden and his Big Tech overlords think they can silence me and the millions of patriots who are fighting for America First instead of the World Health Organization, the United Nations, and the rest of the China-loving globalists," the pitch claims, urging a "contribution to support my America First agenda," and to send a message to every "RINO, Socialist, and fake news media that you are in this fight."