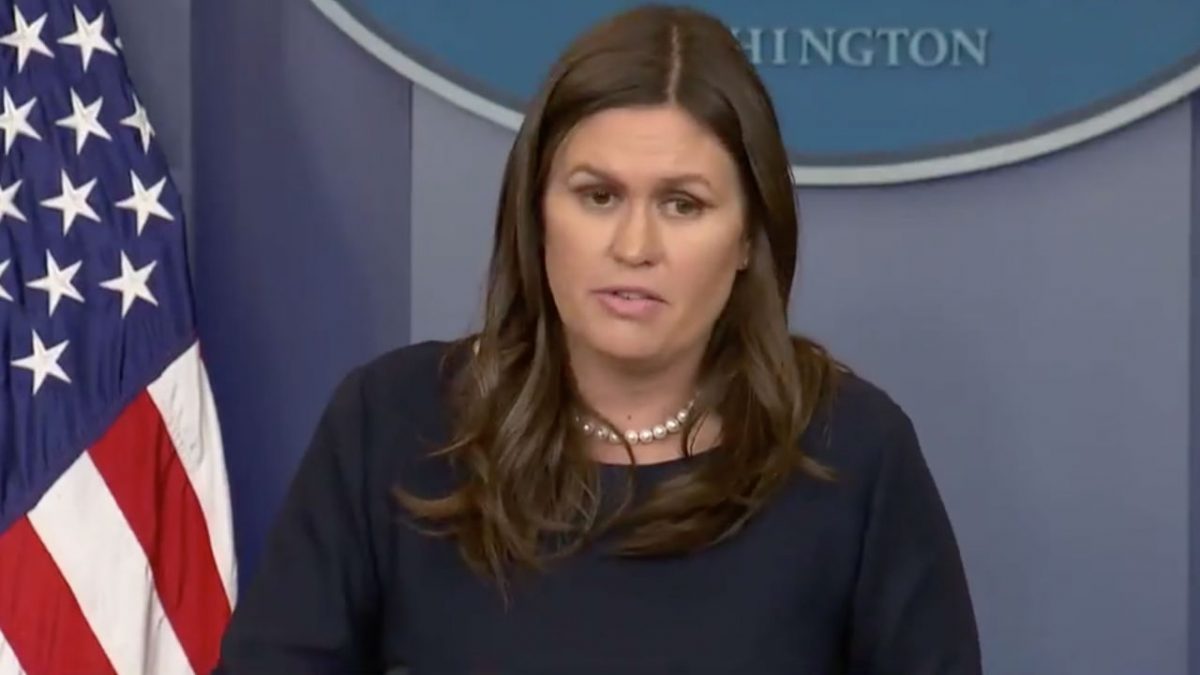 She will raise money for her bid for Arkansas Governor.
Sarah Huckabee Sanders will raise money in Orlando for her bid for Arkansas Governor.
A former White House Press Secretary for former President Donald Trump, Sanders will speak Saturday evening at the American Conservative Union's CPAC Conference in Orlando. She's set to be interviewed on stage at the Hyatt Regency Orlando alongside father and former Arkansas Gov. Mike Huckabee.
But earlier in the day, she's scheduled to appear at 5 p.m. at a fundraiser at the home of Bob and Diane DelloRusso in Longwood. Huckabee will attend that event as well.
The DelloRussos previously have been involved in fundraising for Trump. The golf course magnate also has ties to Donald Trump, Jr. and donated heavily to Florida Gov. Ron DeSantis' campaign.
Sanders, of course, is best known as the face of the White House from 2017 to 2019. While Huckabee briefly ran against Trump in 2016 during the crowded Republican primary, he left the race early. Sanders signed onto the Trump campaign in February 2016 as a senior advisor and continued in that role through the election.
She immediately joined the White House, first working under Press Secretary Sean Spicer and later succeeding him in that role. An official bio notes she was only the third female press secretary in White House history and the first mother to hold the job.
The Hope, Arkansas native, who announced she was running for Arkansas Governor in January, also brings plenty of political history to the Natural State.
Besides watching her father in action in Little Rock, Sanders served as campaign manager for John Boozman  in 2010 when he defeated Democratic incumbent Sen. Blanche Lincoln, and in 2014 served as a senior advisor to Sen. Tom Cotton when he similarly defeated incumbent Democratic Sen. Mark Pryor. She played a significant role turning a state best known nationally as the birthplace of President Bill Clinton into reliable Republican country.
She also worked on her father's presidential campaign in 2008, when Huckabee won Iowa caucuses and seven other states but ultimately was defeated by Sen. John McCain for the Republican nomination.