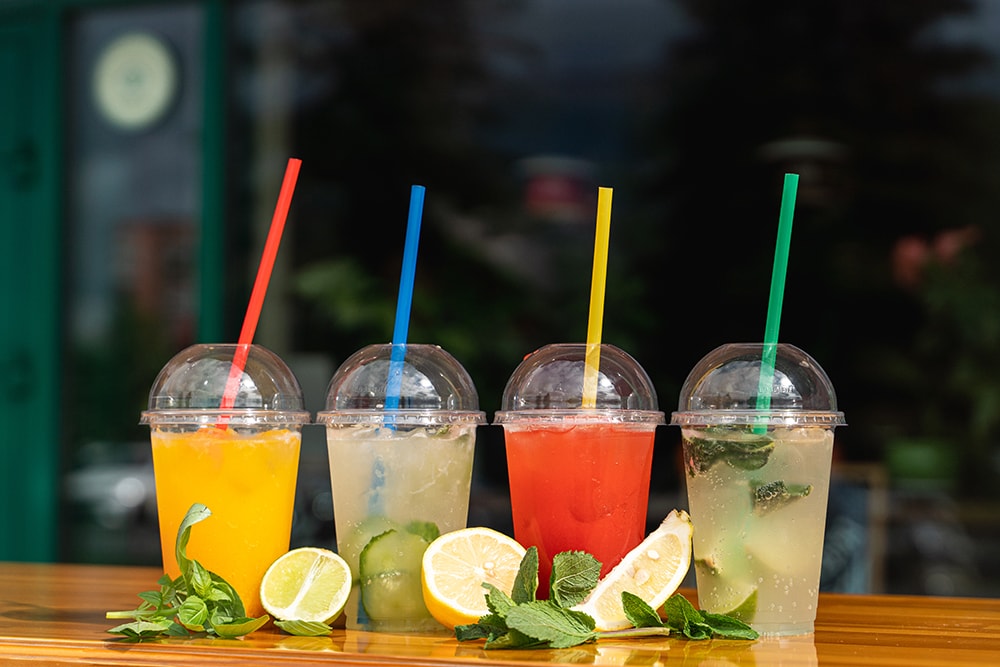 Letting patrons order their drinks to-go has the Governor's blessing.
Lawmakers have prepared a jungle juice cocktail of bills reimagining Florida's beverage laws, including proposals allowing customers to order drinks to go.
The Department of Business and Professional Regulation cleared restaurant and bars to sell drinks to go and for delivery last March, shortly after businesses began closing their doors. However, that green light only lasts through the end of Florida's COVID-19 state of emergency.
But some lawmakers on both sides of the aisle see the current policy as a positive trial run for permanent legislation. Gov. Ron DeSantis even threw his support behind the idea in September.
Sen. Jennifer Bradley and Rep. Josie Tomkow's bills (SB 148/HB 329) allowing cocktails-to-go have already both cleared their first panels unanimously.
Bradley, a freshman Fleming Island Republican, and others also argue it is likely that the economic and cultural changes caused by the pandemic could foster long-term, even permanent, changes in how restaurants do business.
Mixed drinks were a late addition when DBPR issued its emergency order allowing restaurants to send alcoholic beverages out with to-go food orders. DBPR initially declined to open the door for drinks to-go, but the department and the industry envisioned restaurants needing the high profit margins they see on drinks like margaritas.
The order, and the bills, require that restaurants mix drinks on premise and send them out in tamper-proof sealed containers. But uncertainty about stronger drinks remains.
Both proposals would require customers to order at least some food with their drinks. Bradley's version would cap drink sizes at 32-ounce containers.
The Florida Restaurant and Lodging Association is strongly supporting the measure, as are Uber and other delivery companies.
In a statement, Uber said its Uber Eats platform has helped keep local, independent restaurants in business during the pandemic. An Uber Eats study of United States and Canadian restaurants last year found that 82% of restaurant operators say Uber Eats has been crucial to business during COVID-19.
St. Petersburg Republican Sen. Jeff Brandes has also authored legislation allowing alcohol to-go. However, the Senate Regulated Industries Committee looks like it has picked Bradley's bill as its horse for the Session, packaging it with new language in its committee substitute. Brandes filed his two alcohol-to-go bills (SB 134 and SB 142) the same day as Bradley, but the committee has only moved hers.
Republican Sen. Ana Maria Rodriguez, of Doral, and Rep. Toby Overdorf, of Palm City, have also filed bills (SB 1106/HB 449) allowing to-go sales of mixed drinks and frozen cocktails. Both look likely to meet the same fate as Brandes' bills.
Bradley's bill awaits two more votes in the Commerce and Tourism and Rules committees. However, Tomkow's version only has one remaining committee stop, the House Commerce Committee. Neither bill is on the agenda for Tuesday.
In other booze-related legislation, Sen. Travis Hutson is leading the effort this year to loosen restrictions on craft distilleries. The St. Augustine Republican says his bill (SB 46) would help distilleries catch up to out of state competitors by allowing them to open shops at entertainment sites like wedding and concert venues and act more like bars. That proposal awaits a hearing in its last committee stop, the Senate Rules Committee. But its House companion (HB 737), sponsored by Indian Rocks Beach Republican Rep. Nick DiCeglie, hasn't moved an inch yet.