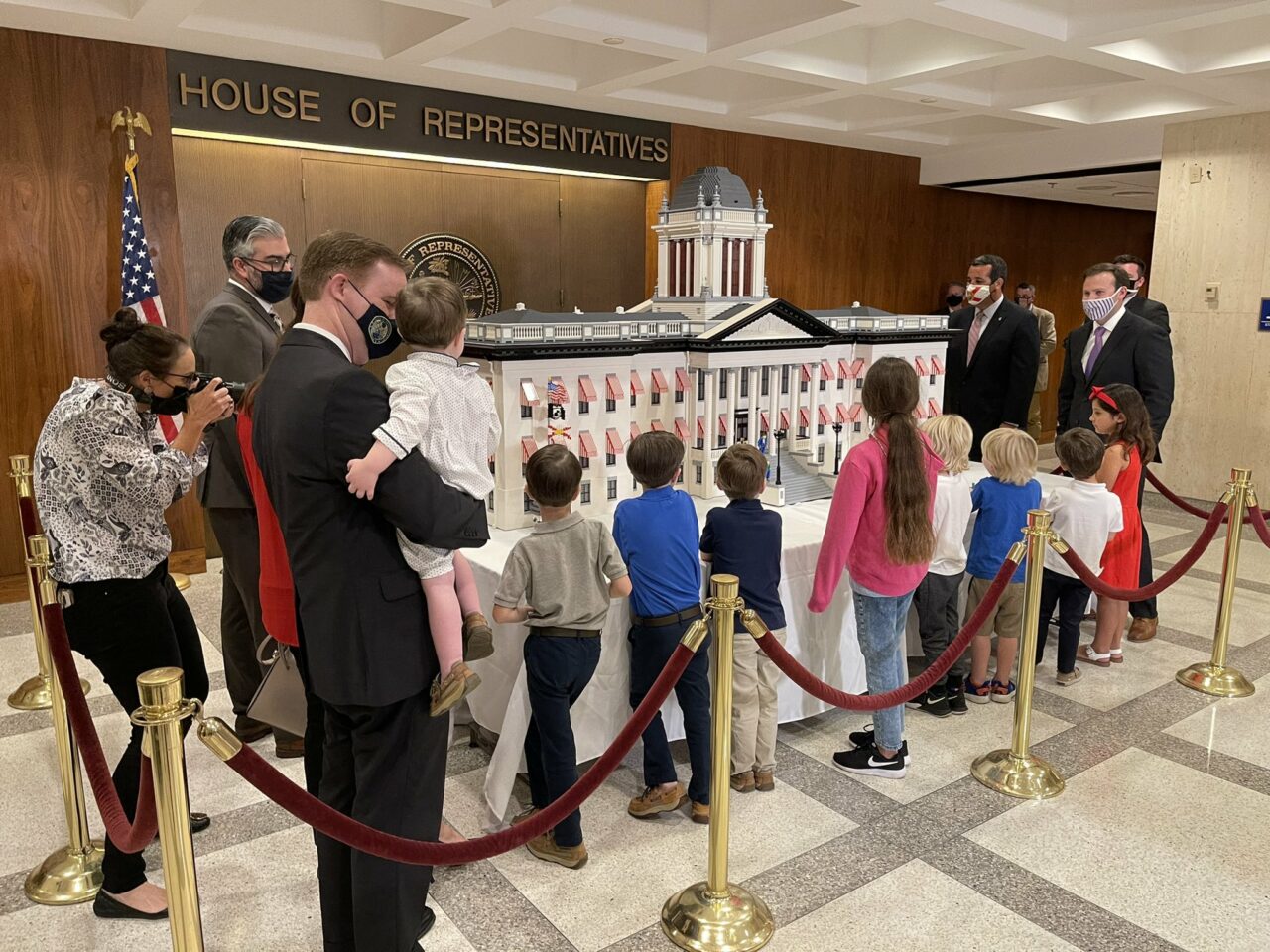 The 300,000 plus-piece replica stands more than six feet tall.
Lawmakers and families shared a broad smile on Monday after Legoland Florida unveiled a large-scale model of the Florida Historic Capitol building on the eve of the 2021 Legislative Session. 
Alongside the children of Florida lawmakers, House Speaker Chris Sprowls presented the Lego structure at a press conference outside the House Chamber.
Standing over six feet tall, the 300,000 plus piece building is displayed inside the Capitol's fourth-floor rotunda.
"This building represents more than the people who work here," Sprowls said. "It represents more than the work that is done here. This building represents the many pieces that make-up Florida. It represents the future of our state. For the people that are affected by the laws that are written and the future that will be guided by our statutes is the reason for being here."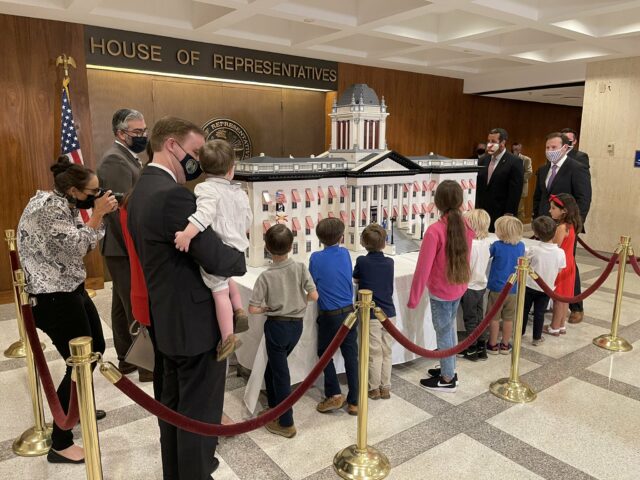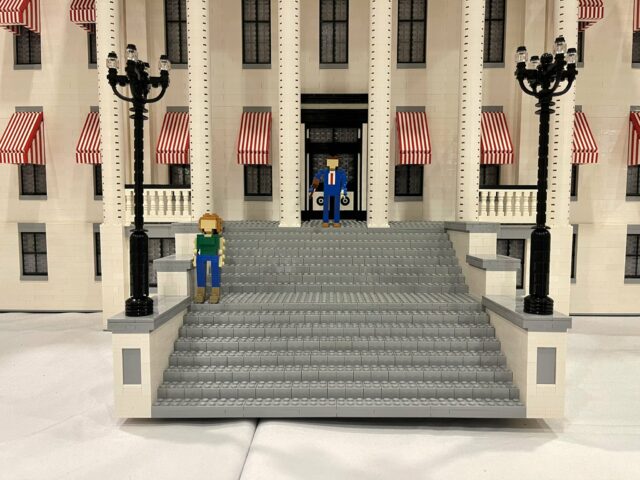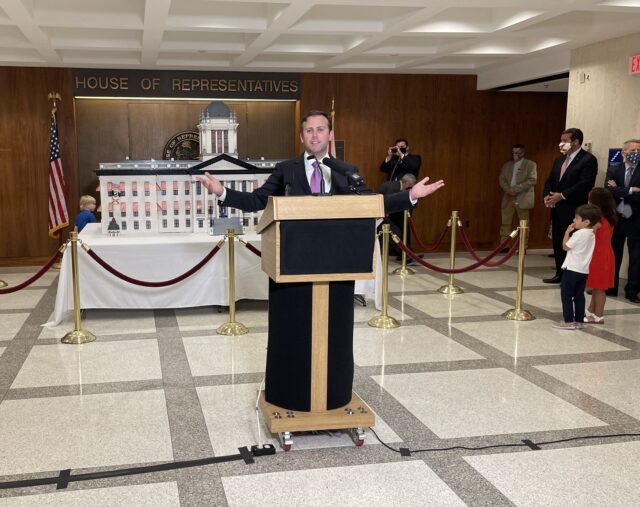 In his remarks, Sprowls acknowledged the " great challenges" lawmakers will face. He highlighted, however, the "greater opportunities" resting on the horizon.
"It's been a heavy year for all of us and for family," Sprowls said. "We thought this would be a great way for us to celebrate together the start of our new Session and the permanent home of this, our very own Lego Capitol, to mark everyone's welcome to the Florida House."
Sprowls told attendees he originally requested to borrow Legoland's Capitol model for the first day of the Session.
Instead, Sprowls said, the Winter Haven-based theme-park offered to create a new one.
The Lego model is intended to complement the Capitol's recently constructed fourth-floor Welcome Center.
While COVID-19 protocol will limit public access in the coming weeks, Sprowls suggested leadership looks forward to safely broadening access. 
"Even in these challenging times, we are looking at ways to make our Capitol more open, more welcoming or accessible, and more exciting for visitors," Sprowls said.
The 2021 Legislative Session begins Tuesday.