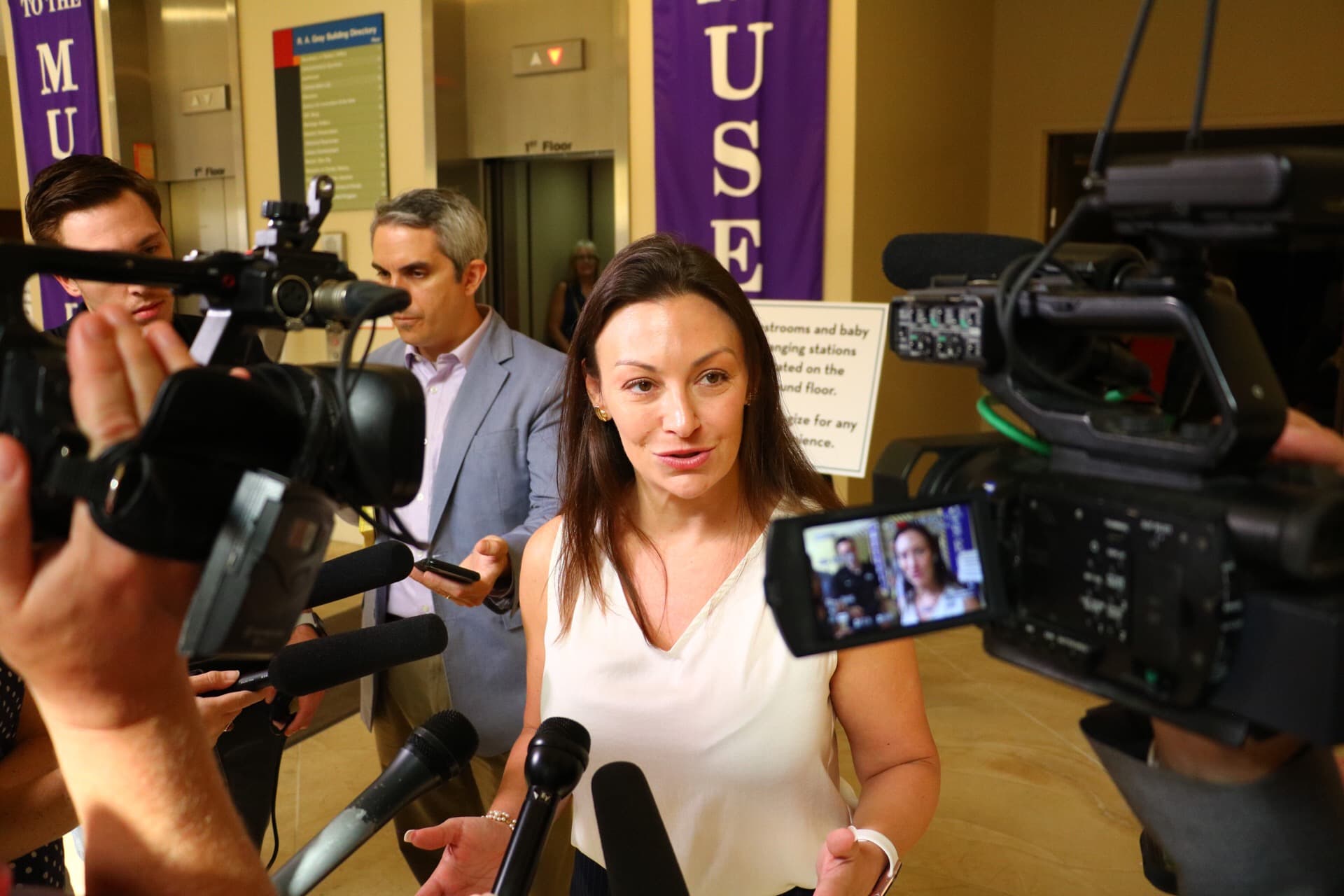 She's already called for a congressional investigation of a pop-up clinic.
Agriculture Commissioner Nikki Fried plans to hold a press conference Thursday on "vaccine public corruption."
The state's lone Democratic elected official can be expected to increase the rhetoric around alleged favoritism in the distribution of COVID-19 vaccines. A press release announcing the vaccine linked to a report in the Miami Herald on the fact all residents age 65 and older at the Ocean Reef Club in Key Largo received vaccines in January.
Criticism of Gov. Ron DeSantis' outreach began last month after news broke 3,000 vaccines had been sent for use at a pop-up clinic in Manatee County, but that access would be limited to residents of two ZIP codes in wealthy Lakewood Ranch. At a press conference there, DeSantis rejected accusations the vaccine was being distributed through political donors. A Manatee County commissioner issued a public apology for her role in selecting the site and for asking to be placed on a VIP list to receive a shot.
Since the news first broke of the limited access site in Lakewood Ranch, DeSantis' procedures for community outreach have come under increased scrutiny. The Sarasota Herald-Tribune has reported on Neal Communities developments in Sarasota and Charlotte counties where community pods served residents.
The Tampa Bay Times also posted an article questioning the selection of a community in Pinellas County receiving vaccines the day after the Lakewood Ranch pop-up clinic was announced. At that event, DeSantis discussed vaccines while surrounded by cheering seniors in line for shots.
It's also drawn national ridicule. The Daily Show  edited a satirical video referencing Ron DeSantis' Club Vax, "Make the donations rain and cut to the front of the line to get vaccinated!" a narrator quips.
DeSantis for his part has stressed pop-up clinics were opened based on need, and that recent clinics were set up in areas with a low-percentage of seniors vaccinated compared to the rest of the state. The administration has also stressed it has opened up similar clinics through outreach to Black churches, synagogues and mosques in heavily Democratic areas of the state as well.
Fried has already called for a congressional investigation of the Lakewood Ranch site. She will hold a press conference in the Plaza Level of the Florida Capitol at 11 a.m.