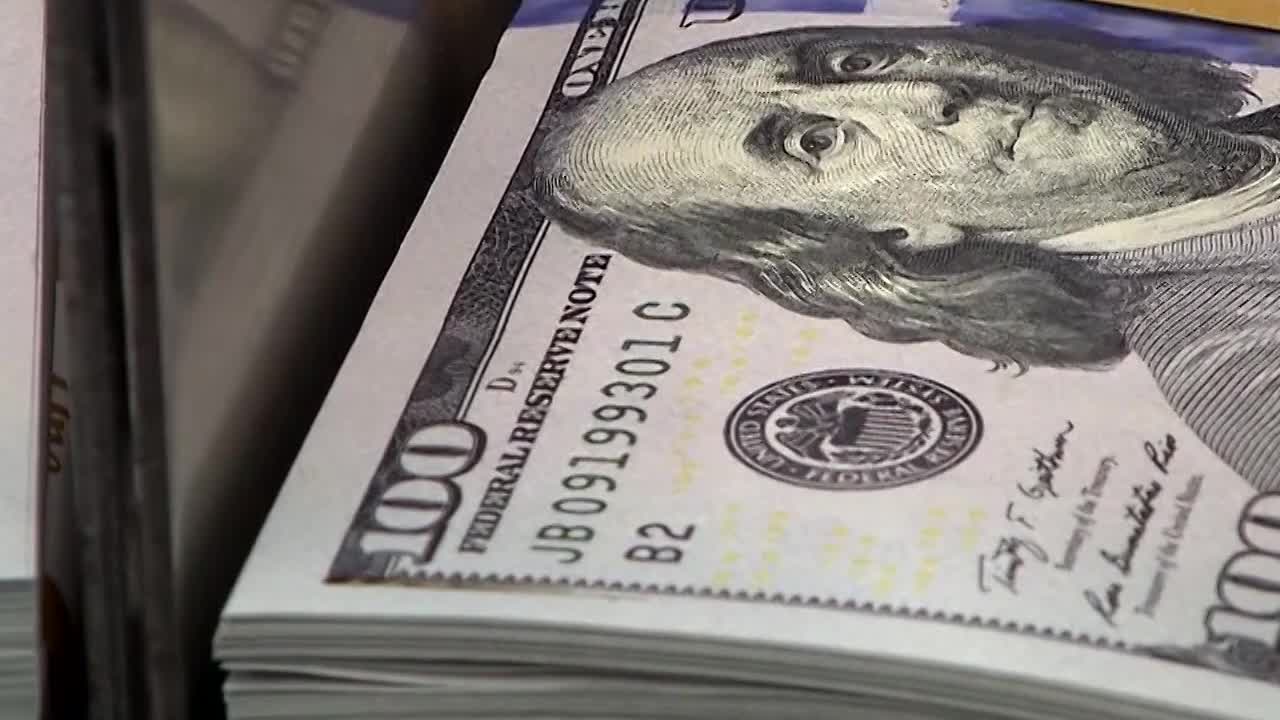 Biden bucks boost budgets, raise questions.
Though still awaiting money from the latest federal coronavirus relief act, some governors and state lawmakers already are making plans to add the multibillion-dollar boon to their budgets.
Among their priorities: bailing out depleted unemployment accounts, expanding high-speed internet and providing additional aid to schools and businesses.
The $1.9 trillion pandemic relief law signed by President Joe Biden earlier this year contains $350 billion of flexible aid for state and local governments, plus billions of dollars more for specific programs such as housing assistance. Unlike earlier coronavirus aid, states have broad leeway to use the money to plug budget holes, invest in certain infrastructure or address the "negative economic impacts" of the pandemic.
States are expected to receive an initial installment soon, with a second round coming a year later.
"A billion dollars has just fallen from the sky, in some respects," said Vermont Gov. Phil Scott, a Republican. "It's here, right in front of us. We have to invest it wisely."
Like many governors, Scott hadn't accounted for a new influx of federal money when he presented a budget plan earlier this year. Now he's working with lawmakers to add it to the state's spending plan while still awaiting guidance from the U.S. Treasury Department on specific ways the money can — or can't — be used.
In other states, the spending plans include bonuses for teachers and first-responders; aid to movie theaters and entertainment venues; construction at parks and public facilities; and grants to farmers, commercial fishing operations and food processors.
Officials in a dozen states told The Associated Press they are waiting for Treasury Department guidance before developing specific spending plans. Federal law prohibits states from using the aid to make pension payments or fund tax cuts. Some state officials are concerned that other uses also could be ruled out, triggering a provision requiring them to repay the federal government.
The federal law, known as the American Rescue Plan, comes on top of $150 billion the federal government sent directly to states and local governments last year.
This year's law cites infrastructure for water, sewer and broadband internet as allowable uses. It's less clear whether money can be used for other infrastructure, such as roads and bridges. But some states are planning to do so, anyway.
A potentially wide-ranging provision allows states to use the federal aid for "government services" affected by a pandemic-induced reduction in revenue. States also can use the aid to provide extra pay for essential workers, such as the $1,000 bonuses included in a Florida budget for first-responders, teachers and early learning instructors.
Federal law allows states to address the pandemic's economic effects by providing aid to households, small businesses, nonprofits and industries such as tourism, travel and hospitality. But that doesn't necessarily prevent money from going to other purposes.