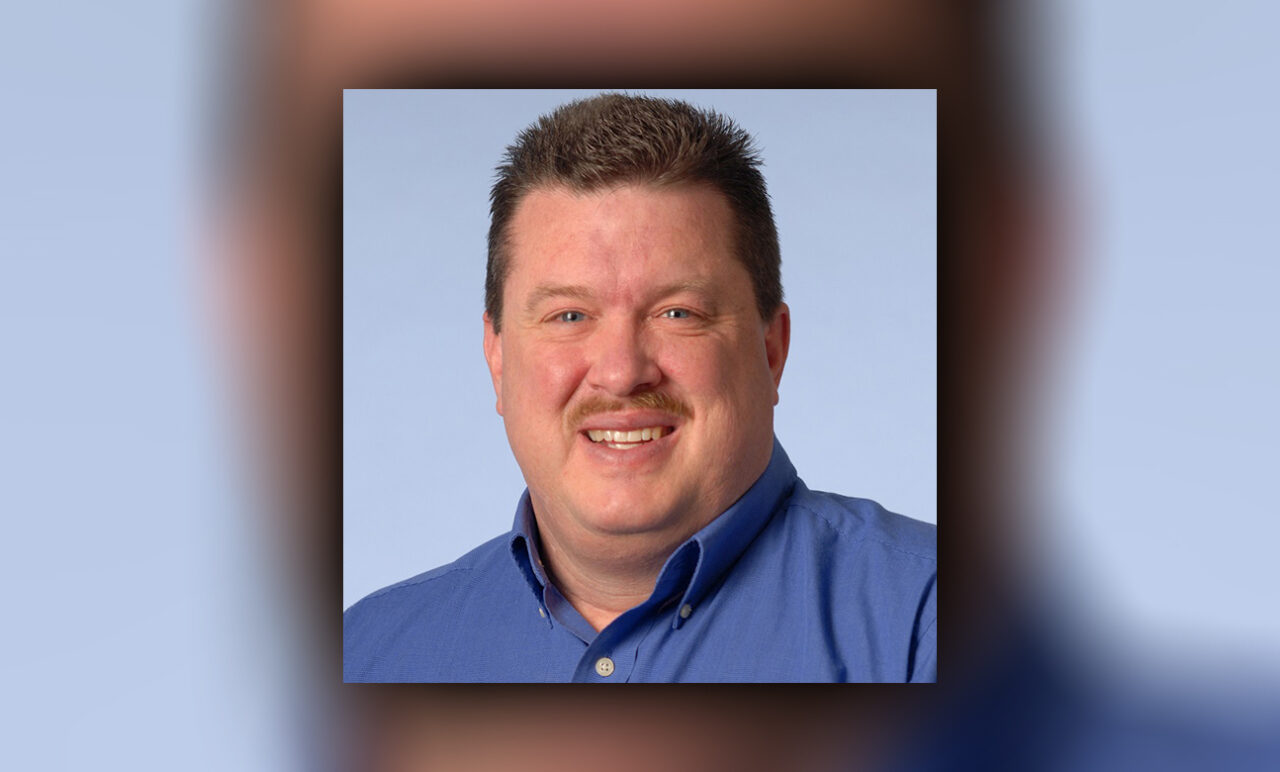 The investigation found Zedaker engaged in 'pervasive, unwelcomed behaviors of a sexual and/or romantic nature' with FSU COVID-19 clinic employees.
James Zedaker, associate dean of Florida State University's School of Physician Assistant Practice and head of the university's COVID-19 vaccine and testing administration program, has resigned after an internal investigation found he violated the university's anti-sexual misconduct policy, according to an FSU spokesperson.
Investigators found on Jan. 4 that it was more likely than not that Zedaker engaged in "pervasive, unwelcomed behaviors of a sexual and/or romantic nature, creating a hostile work environment," as well as behavior of a romantic and/or sexual nature while in a position of institutional authority with three FSU COVID-19 clinic employees, according to the investigative summary. As director of university special projects for Health and Emergency Operations, Zedaker was leading the COVID-19 clinic. 
"This investigation finds that Dr. Zedaker engaged in behavior with the intent to build a relationship, one of trust and emotional connection and even financial support, with the goal of manipulation and exploitation," said a footer in the report.
The university received an allegation of sexual misconduct involving Zedaker on Nov. 2, said FSU's Assistant Vice President of Communications Dennis Schnittker. That triggered an "immediate investigation," he said.
However, Zedaker submitted his resignation on Dec. 17, one day after the investigation's final interview took place and before the report was finalized, according to Schnittker. That resignation became effective Friday.

Zedaker said he was concerned about the investigation being used as "a tool in retaliation from an individual who has been very outspoken about her ability to 'get' people", during his first interview with investigators. He also said he thought it was a tool being used to harm him, his family and the college of medicine. 
However, investigators ultimately sided with two witnesses that came forward. They argued text messages provided by one of the witnesses, as well as similar details across both cases, made it more likely than not that what happened occurred as the two described.  
Click to access Zedaker-Texts.pdf
One former employee who oversaw a section of the COVID-19 response team told investigators she took a $15,000 pay cut to get a job somewhere else after sexual and professional harassment from Zedaker. She told investigators he started their relationship friendly by giving her positive comments about her work ability. However, the tone eventually changed. 
She said he began making comments about her appearance and asking her to send photos of herself frequently from December 2020 to March 2021. He would ask to hold her or be near her. She also said he invited her on out-of-town trips "ten or more times" where they would share a room he would pay for. She never went on any of those trips. 

In one text message sent to her, which was provided to investigators and included in the report, Zedaker rated her a "9+" on a scale of 1-10.
In another, he said "Hey, you never sent me those pictures." She told investigators that was referencing his request for her to resend the photos she had previously sent to him because he got a new phone.
Other messages were more direct. 
In reference to a meeting they both attended, he wrote, "Do you fantasize about us being married someday? Because all three times he asked Dr. Zedaker a question you answered. I thought maybe you thought we might share a name one day. Lol."
In another series of messages in January 2021, he asked her for nude and bikini photographs during a discussion about a potential $1,300 trip to Bora Bora.
"Bikini pics for Bora Bora welcome…. Lol," he wrote. "Well you are beautiful in the ones i've seen. Nudes are okay too. Kidding, relax."
During her time at FSU, she got a $5,000 one-time bonus for hazard pay. Zedaker sent her a text message saying, "I know every bit helps, I was able to get a $5,000 bonus for you…" He also indicated he would keep trying to get her more bonuses.
After those messages, she told investigators she felt "very trapped in a very uneven power dynamic." When she began to create distance, she said he began to retaliate.
She said Zedaker would ignore her in hallways, instead greeting whoever she was with. He withdrew staff from the section of the COVID-19 response team that she oversaw while overstaffing other areas, she added. According to her account he would tell her key staff were unavailable when they weren't.
Another former employee told investigators sexual harassment from Zedaker was the main reason she stopped working for the COVID-19 clinic.
She told investigators he would text her "all the time — every day". She said 60% of it was personal and not work related. He would call her "Hubba", a reference to "Hubba Hubba", an expression used to express approval about a person's appearance. He also bought her FSU-branded towels.
She also said he would frequently ask her for photos and to go on trips with him. When he asked her to go on trips, he added they would be in the same hotel room, she added. According to her account, Zedaker told her that he did not like to go out, and would like to stay in the bed in the room all day. While he never said anything about sexual acts, she said he did make a comment that he wanted to hold her all day.
She claimed Zedaker invited her out to dinner on Valentine's Day on one occasion. She was working an FSU basketball game on the day, testing athletes for COVID-19. After her and another employee were finished, he invited them into suite seats for the game.
She told investigators he said, "Do you see what I did for you? This is all for you."
After the game, she went to her car. He then called her to ask her to dinner, she told investigators. After she told him she was going with her children's father for dinner, he told her, "You really hurt my feelings."
She said she received a $10-an-hour raise, several dollars more than other employees working at the COVID-19 clinic. In regard to the raise, she said Zedaker told her that he wanted to take care of her and that he would always take care of her.
Zedaker denied any sexual or romantic intentions in any communications with the employees during his first interview with investigators. However, investigators said in the report they viewed Zedaker's credibility was diminished because of the evident flirtatious nature of some of the text messages. He disclosed several actions he took that violate university policy that investigators were previously unaware of.
He admitted to giving a third employee money to pay for the amount she owed for Licensed Practical Nurse (LPN) tuition (which was more than $3,000). Zedaker added he paid for her rent, car insurance, cell phone bill, utilities, groceries, hair appointment, gifts for her kids, and other unnamed expenses. Zedaker also indicated that he offered to pay for a hotel room for her to stay somewhere nice with her kids during Christmas.
According to Zedaker, she said to him that she would "do anything he asks," at one point in their communications. He said he responded, "my only rule to help, my quid pro quo, is that you always be honest, don't lie to me or try to manipulate me."
He also said if she is back with her boyfriend or with another boyfriend, he doesn't want to pay for someone else's debts or her dates.
During Zedaker's second interview, investigators showed him the text messages. He either confirmed or did not remember sending each message. He did not deny sending any of them to investigators.
Zedaker refused to sign the interview notes from both of his interviews with investigators.
FSU College of Medicine (COM) Dean John Fogarty announced Zedaker's resignation amid the investigation to COM employees and students Friday, according to an email obtained by Florida Politics from an FSU employee. He also announced Associate Program Director Benjamin Smith has been appointed interim director.
"We stand ready to provide students, faculty and staff the support needed to avoid letting this unfortunate circumstance stand in the way of our progress," Fogarty said.
In another email obtained by Florida Politics sent to Physician Assistant program faculty and students, Zedaker responded to Fogarty's announcement. He said the statement "does not represent the facts around my retirement and the findings/activities of the report."
"This was a target hit from a disgruntled worker. It also has nothing to do with our program. This was from COVID Site," Zedaker wrote. "I have been traumatized through this whole process and ask that you do not believe what you read."
He also said he was ashamed of Fogarty's courage and of university leadership.
As associate dean, Zedaker was the founding director of FSU's Physician Assistant program in 2016. During his tenure, the program has faced accreditation issues. It is currently on accreditation probation by the ARC-PA, according to the accrediting body's website.
This has not been the only case of faculty sexual misconduct in FSU College of Medicine's administration in recent years. Les Beitsch, the former chair of the college's Department of Behavioral Sciences and Social Medicine, was found to have violated the university's sexual misconduct policy in 2019, according to the Tallahassee Democrat.
The university also has found three professors guilty of sexual misconduct with students since 2020.
Schnittker said in an email to Florida Politics that reports of sexual misconduct are promptly investigated by the university.
"It is important that violations of the university's sexual misconduct policy are promptly reported so the university can take immediate action," he wrote. "The university has established many pathways to report concerns and is diligent in its responsiveness."