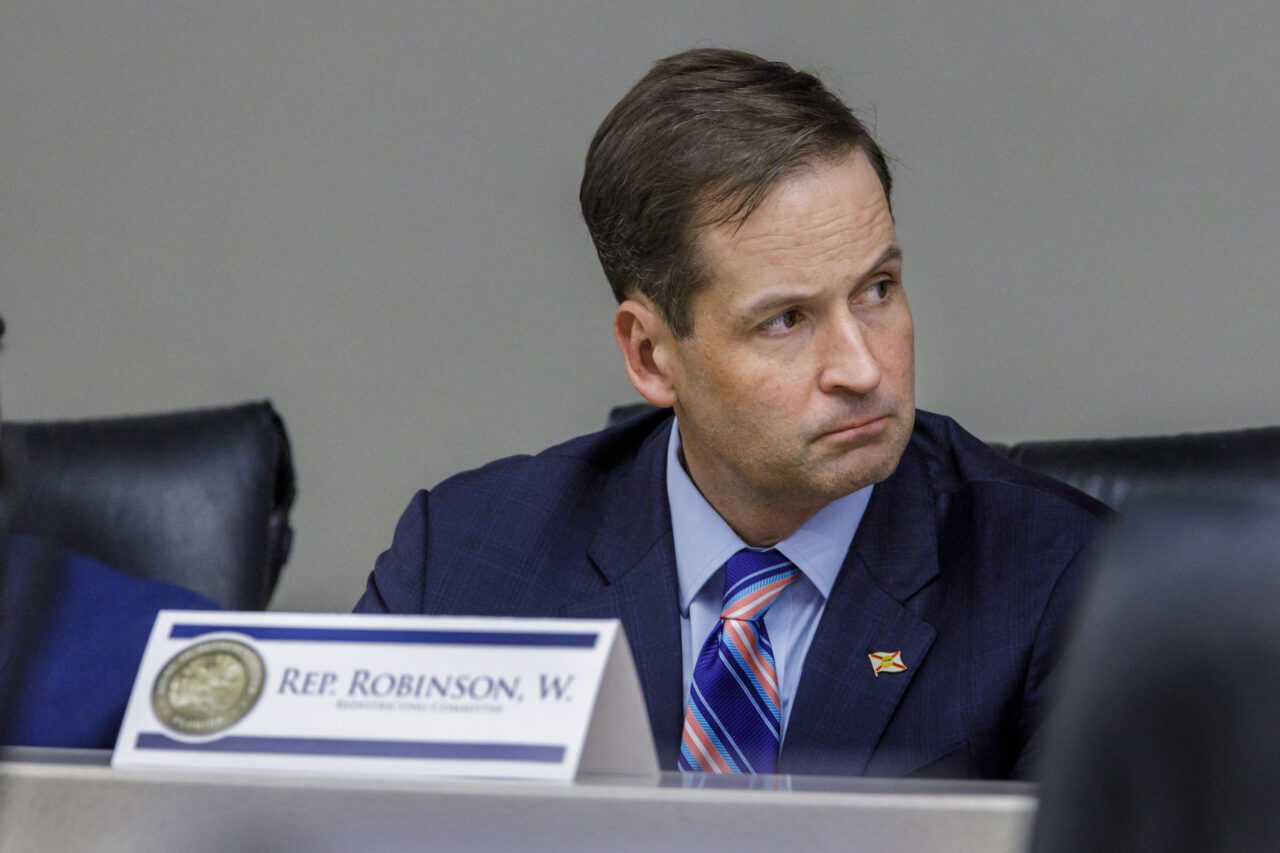 The goal is to get input when voter turnout is highest.
A proposal requiring local tax referendums to be held in general elections is on to its final committee after receiving unanimous approval Monday in the House Ways and Means Committee.
The bill (HB 777), sponsored by Manatee County Republican Rep. Will Robinson, would require local governments to place local tax referendums on General Election ballots rather than primary, local or special elections. The goal is to get input when voter turnout is highest.
When presenting the bill, Robinson listed three numbers: 24, 20 and 80. The first two were the percentages tied to voter turnout in Manatee and Sarasota counties in special elections, compared to the 80% turnout during the 2020 General Election.
"The purpose of this bill is to have the maximum number of voters vote on these initiatives because they are so important. They affect your pocketbook," Robinson said.
The affected taxes include things like tourist development taxes, tourist impact taxes, children's services independent special district taxes and school district millages, to name a few.
The bill builds on 2018 legislation from Rep. Nick DiCeglie that required all sales tax referendums to appear on a General Election ballot. In discussing the legislation, DiCeglie gave props to Robinson.
"From a public policy standpoint, this just makes sense," DiCeglie said. "When you have these low voter turnouts — you have, you know, 18-20% — when folks are deciding whether or not they want to raise taxes on themselves, again, whether it's just a general sales tax, or the many effective taxes that are listed here, it's just good public policy. And obviously, I fully support this bill."
Rep. Jason Shoaf echoed DiCeglie's comments, referencing an example from his home district in 2017.
"In my home county, in Gulf County, we enjoy very high turnout rates in our General Election. But in 2017, we had a referendum on a school district tax and only 11% turned out, so I just appreciate you bringing this bill," Shoaf said. "I think it'll enlighten a lot of folks, especially in the rural communities where you have a paper that only is circulated once a week. Oftentimes, people don't realize these elections are even happening."
An identical bill is also moving through the Senate (SB 1194), sponsored by Sen. Jim Boyd. If passed, the bill would take effect July 1.