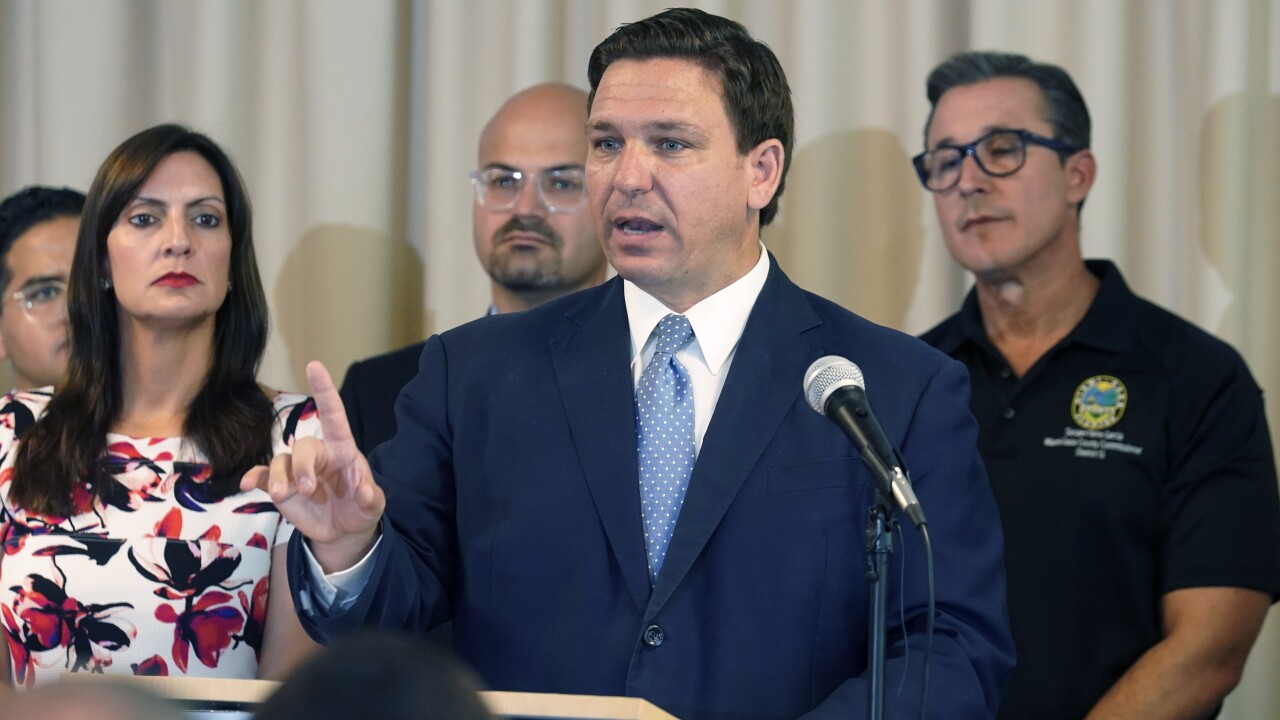 The Governor's emergency declaration will get more fruit and vegetables on the move
Plummeting temperatures last weekend have farmers scrambling to save their crops, like the Valencia oranges almost ready for picking. Gov. Ron DeSantis has issued an emergency order that covers 30 counties to help with an emergency harvest.
DeSantis' declaration, reaching as far north as Volusia County and south to the Florida Keys, will suspend agricultural trucks' weight limits, among other provisions, to help farmers cope. The declaration also covers Brevard, Broward, Charlotte, Citrus, Collier, DeSoto, Hardee, Hendry, Hernando, Highlands, Hillsborough, Indian River, Lake, Lee, Manatee, Martin, Miami-Dade, Okeechobee, Orange, Osceola, Palm Beach, Pasco, Pinellas, Polk, Sarasota, Seminole, St. Lucie and Sumter counties.
Cold temperatures have threatened weather records this past week. The interruption in Florida's temperate climes presents a threat to the fruit and vegetable industry estimated to be worth $149.5 billion.
The declaration also makes the state eligible for federal assistance.
"Since Friday, Jan. 28, the Florida Division of Emergency Management has been working closely with each of the county emergency management offices, the Florida Department of Citrus, and other agricultural industry partners to respond to and recover from the recent freezing temperatures, and will continue to provide support to the impacted areas," Taryn Fenske, DeSantis' communications director, wrote in a release Wednesday.
DeSantis' executive order addressed the unique circumstances a freezing emergency represents: "Facilitating an emergency harvest is essential to prevent destruction of agriculture, and the relaxation of the restrictions on commercial vehicles is necessary to transport vulnerable crops to processing sites without delay," the order reads.
This is a matter of bipartisan agreement.
Agriculture Commissioner Nikki Fried wrote to the Governor the same day the emergency was declared, asking him for the same. Her request was more modest, however, including just nine counties. Glades County was the only county covered by Fried's request that was not listed in the Governor's emergency declaration.
"Our agriculture industry is our state's second-largest economic driver, and our farmers are the best in the world," Fried wrote. "They remain resilient in the face of continued unfair foreign trade, invasive pests and diseases, a global pandemic, and extreme weather — from hurricanes to now these record-cold temperatures. But they need our help now to keep Florida growing."
Fried said this time nothing short of the food supply is at stake. Florida crops feed the entire country during the winter.
"On behalf of Florida's farmers and our agriculture industry, I urge you to provide the state support needed by issuing a state of emergency declaration to help them weather this recent challenge and to keep our food supply safe and strong," Fried's letter said.