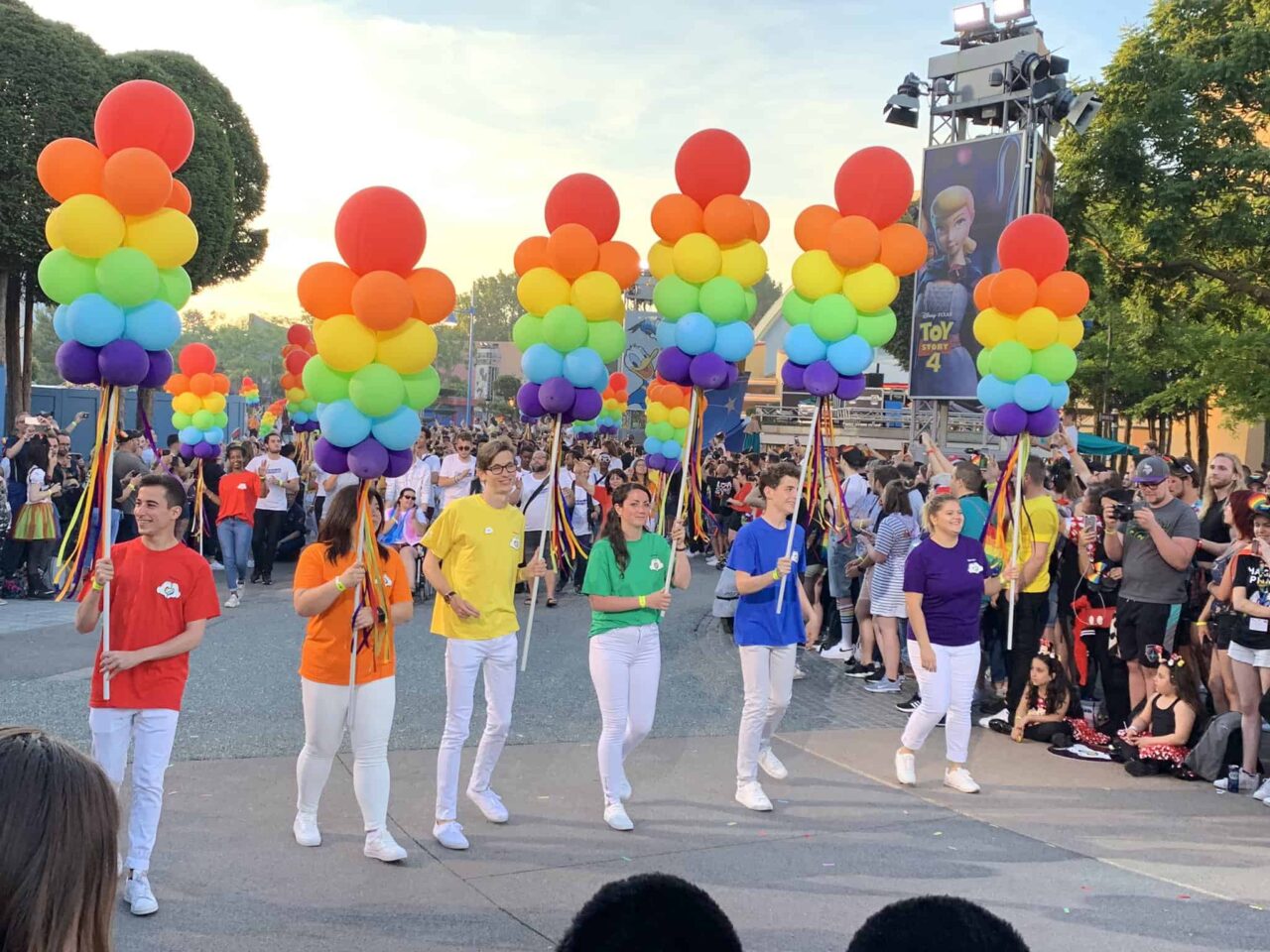 Chapek said it boiled down to making sure the bill isn't used as a weapon.
Under pressure for not taking a stronger stance against Florida's "Don't Say Gay" bill, Disney CEO Bob Chapek told his shareholders the company quietly lobbied behind the scenes against the legislation but ultimately failed.
"I understand our political approach, no matter how well-intentioned, didn't quite get the job done," Chapek said during Wednesday's company annual shareholders meeting as he revealed he spoke recently to Gov. Ron DeSantis.
Chapek pledged to do more, saying the company would sign a statement opposing similar legislative efforts around the country and pledged $5 million to protect LGBTQ+ rights.
Chapek said he talked on the phone Wednesday with DeSantis in an "extraordinary conversation" and plans to meet in-person with the Governor along with a small number of Disney cast members. Chapek did not say when that meeting was taking place.
"While we've been strong supporters of the (LGBTQ+) community for decades, I know that many are upset that we did not speak out against the bill. Now we were opposed to the bill from the outset, but we chose not to take a public position on it because we thought we could be more effective working behind the scenes, engaging directly with lawmakers on both sides of the aisle," Chapek said during the meeting where the bill and the backlash were brought up several times. "We were hopeful that our long-standing relationships with those lawmakers would enable us to achieve a better outcome. But despite weeks of effort, we were ultimately unsuccessful."
The controversial measure that limits what educators can teach about sexual orientation and gender identity passed the Florida Senate this week.
One San Diego shareholder expressed skepticism over what can be gained meeting with DeSantis who has expressed his support for the bill.
Chapek said it boiled down to making sure the bill isn't used as a weapon.
"Gov. DeSantis committed to me that he wanted to make sure that this law could not be weaponized in any way by individuals in the state or groups in the state to in any way unduly harm or target gay, lesbian, nonbinary or transgender kids and families," Chapek said. "He was very open to this conversation and finding out what aspects are most concerning and working to ensure that could not happen in the state of Florida with this legislation. So, I was encouraged by that, and I look forward to visiting with the Governor with a small delegation of cast members who are involved in this movement."
Disney has faced public outcry for not denouncing the "Don't Say Gay" bill and making political donations to some of the legislators who sponsored the bill. Critics called it hypocrisy from a company that promotes inclusivity and sponsors Gay Days at the parks.
The company had recently released a statement that didn't address the bill directly, which further angered many Disney employees and fans.
"The biggest impact we can have in creating a more inclusive world is through the inspiring content we produce, the welcoming culture we create here and the diverse community organizations we support, including those representing the LGBTQ+ community," the statement read.
Last updated on March 9, 2022