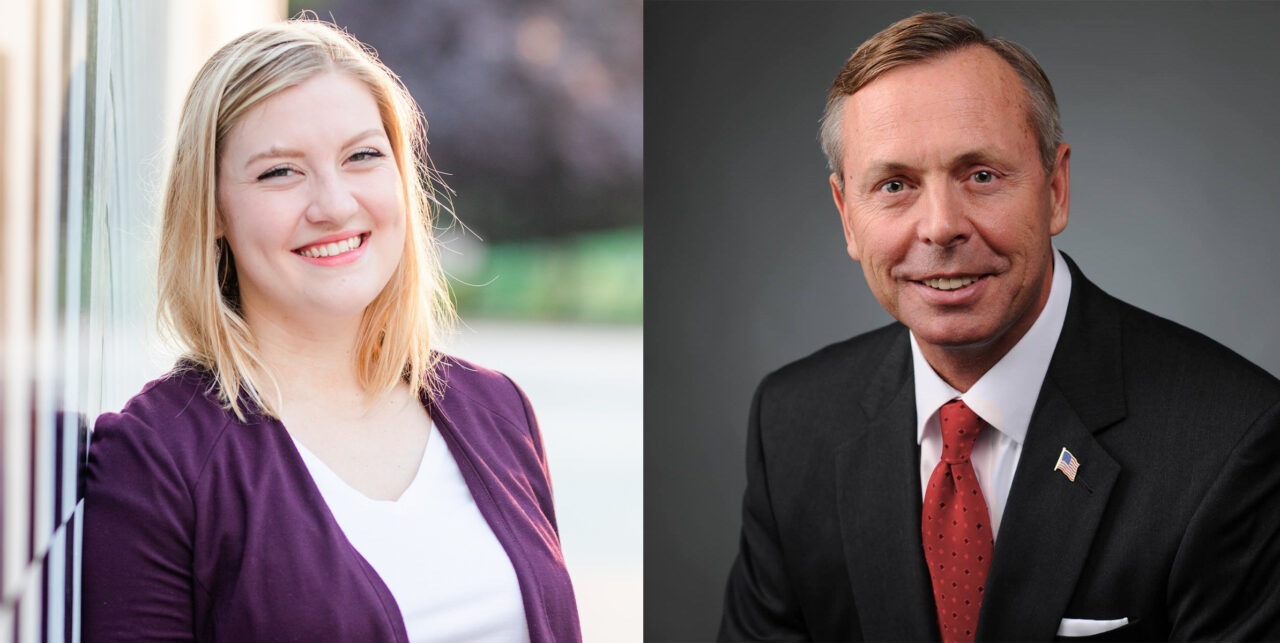 The incumbent has the respect of Tallahassee figures, but Joe Biden won HD 38 by 9 points.
Redistricting put Republican Rep. David Smith in a Democrat-leaning district where the bulk of voters have never seen his name on the ballot. Can he beat Democrat Sarah Henry in House District 38?
The Winter Springs Republican was first elected in 2018, and has built a reservoir of respect within the Legislature, where he serves as Vice Chair of the Public Integrity & Elections Committee. In the buildup to the Nov. 8 General Election, he has seen Attorney General Ashley Moody and Jimmy Patronis campaign for him.
But the combat veteran has been blasted in the campaign over particular votes taken during his first two terms in the House. Republican opponents hammered Smith in the Primary for a utility-friendly vote in favor of net metering, a bill ultimately vetoed by Gov. Ron DeSantis.
In the General, Henry has hit Smith for his vote on weakening Seminole County's rural land boundary, legislation also nixed by the Republican Governor. On the latter bill, Smith said he had second thoughts on supporting it when implications for Seminole rural lands came into focus.
Henry has campaigned heavily on the notion she would be the more reliable defender against forces in Tallahassee intent on loosening growth regulations.
"The rural boundary is very important. Our way of living is protected from overdevelopment and corporate greed," she said.
Of course, Smith has plenty of support for his re-election bid. DeSantis in June issued an early legislative endorsement to Smith at a time when he faced two Republican opponents. In recent weeks, Smith delivered keynote speeches to the Florida Dental Hygienist Association and the Florida Trucking Association at those groups' annual conferences, and Share the Care named Smith as its Legislative Champion of the Year.
The incumbent discusses many professional policy matters from insurance regulation to health care with ease. The retired Marine Colonel, who has worked a decade in training and simulation technology, has also focused on veterans' issues during his time in office.
Henry, a project manager for the national nonprofit MED-Project, brings her experience in the philanthropic sector and holds a master's degree in nonprofit management from American University. She said she will focus more on the ongoing insurance crisis.
She also said she will bring a focus on bodily autonomy and reproductive choice she feels was under attack in recent years by the Republican Legislature. She stressed all of these issues can be studied as pocketbook matters.
"Whether you decide to have a family, whether we protect our environment, these are all economic issues," she said.
Henry characterizes her race as a chance to succeed Democratic Rep. Joy Goff-Marcil, who is running for Florida Senate this year, rather than as a challenge to an experienced lawmaker. She notes more of Goff-Marcil's constituents will vote in this race than those represented in recent years by Smith.
This is also a district where a majority of voters, 53.04%, voted for Democrat Joe Biden in the 2020 Presidential Election, compared to 45.44% who backed Republican Donald Trump. Registered Democrats outnumber Republicans 45,087 to 41,139 in the district, according to book closing, with another 39,149 no-party voters filling out the rolls.
But Smith has raised a massive amount for the race, at $542,399. The half-million dollars spent on the race mark one of the most expensive legislative contests of the cycle. In addition to $49,000 in direct cash he received from the Republican Party of Florida, he also has benefited as the state party provided expensive polling and in-kind staff support.
The Florida Democratic Party similarly has offered thousands worth of staff time, polling and research to support Henry's candidacy. But in total, she's raised $124,011, less than a quarter of Smith's haul.