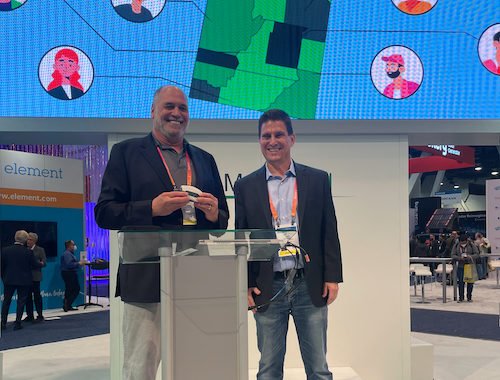 Around 3.5 billion people worldwide lack access to proper health care.
With 3.5 billion people worldwide lacking access to proper health care, and around 100 million people pushed into poverty annually because of high health care costs, a collaboration of companies are looking to do something about it.
This week at CES 2023, MedWand Solutions rolled out the Urban-Rural Healthcare Alliance, a project with the support of AT&T, HP and Oracle. The idea is to increase access to care by sharing resources through telemedicine. Essentially, it's a hub-and-spoke platform that can connect urban medical centers with multiple rural or underserved urban communities.
"What started as a multi-sensor device to enable doctors to examine patients remotely via the internet has developed into an entire ecosystem that, when appropriately administered, provides a bridge to universal access to high quality health care and health equity," said MedWand President and CEO Robert Rose.
"Our Urban-Rural Healthcare Alliance transforms what has been understood as telemedicine by absorbing the provider-to-patient video conference into a greater whole that addresses critical issues such as clinical staff shortages, health equity and overall cost to patients, providers and payers. It is just the start of how MedWand can be deployed to support tele-triage and remote patient monitoring — all integrated with existing health care provider workflows and software."
The MedWand Clinics, VirtualCare platform and Command Center monitoring station are complemented by connectivity from AT&T, HP's mobile computing devices and Oracle's cloud infrastructure services.
"Now more than ever, connectivity is emerging as a vital technology for the health care industry to provide equitable care, reduce costs and improve patient outcomes," said Joe Drygas, AT&T Vice President of Public Sector, Government, Education and Medical Solutions.
"Our work with MedWand is another example of how our reliable and highly secure (Internet of Things) connectivity is helping remove barriers that might keep someone from getting health care."
HP provides an Android tablet and the MedWand Clinics' desktop computing systems. Oracle's cloud infrastructure hosts the VirtualCare platform, with a comprehensive set of services and data security.
"We're absolutely committed to providing cloud technologies that can improve care access and drive informed decisions," said Chris Gandolfo, Oracle Senior Vice President for the Cloud Venture.
More information on the Alliance will be forthcoming.