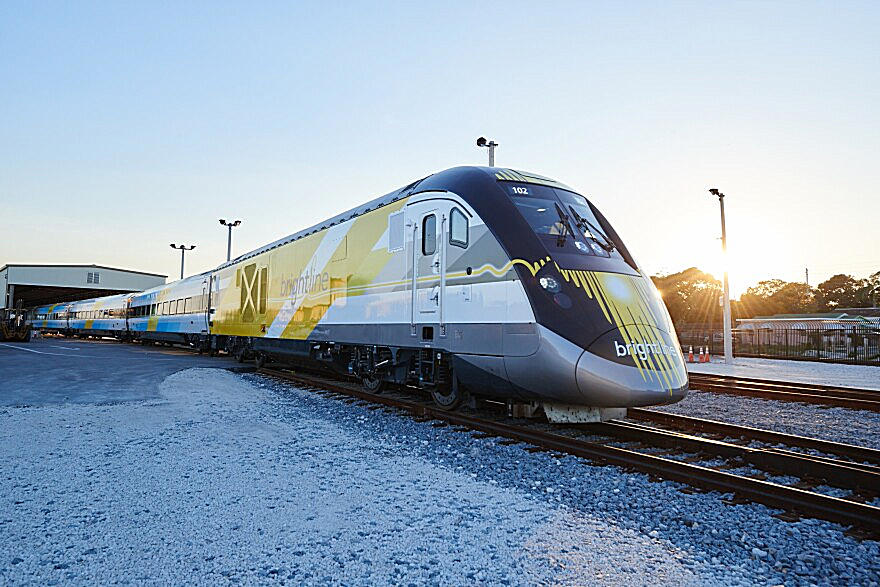 The station will connect Orlando to South Florida.
Brightline announced Monday it is on schedule to open an Orlando station in 2023.
"This year, Orlando's newest attraction is a different kind of ride. Located at Orlando International Airport, Brightline Orlando Station is on track to open in 2023 with service between Miami and Orlando," a news release from the commuter rail reads.
The Orlando train station will connect 170 miles of track from Central Florida to South Florida. Construction is underway in the South Terminal of Orlando International Airport. Brightline said riders can cut their travel time in half by taking a train from Orlando to Miami rather than traveling by car.
The higher-speed rail speeds along at 125 miles per hour, allowing passengers to leave Orlando and arrive at West Palm Beach within 2 hours. Additionally, the company said the train ride features a "100% carbon neutral footprint for a cleaner way to ride."
Some more stats: The project will use 225 million pounds of American steel, will include the laying of 490,000 ties and the transport of 2.35 million tons of granite and limestone by 20,000 railcars. Approximately 2 million spikes and bolts will be hammered and put in place over the next 36 months.
Brightline's Orlando station is planned to connect to Orlando's SunRail commuter rail.
The Sunshine Corridor proposal agreement was announced in 2022 between Brightline, SunRail, Orange County, Orlando, Central Florida's congressional delegation and various business interests including Universal Orlando and I-Drive resorts. The announcement came after a variety of previous rail proposals were discussed but never rolled.
Once it has its Miami-to-Orlando train service running, Brightline wants to extend its intercity, high-speed passenger train system from its Orlando terminal at the Orlando airport to Tampa. To do that, it needs a route through southern Orange County. Sunshine Corridor is one option, and Brightline has endorsed it. Another option sometimes discussed is farther south.
A sneak peek of the Orlando station is below.