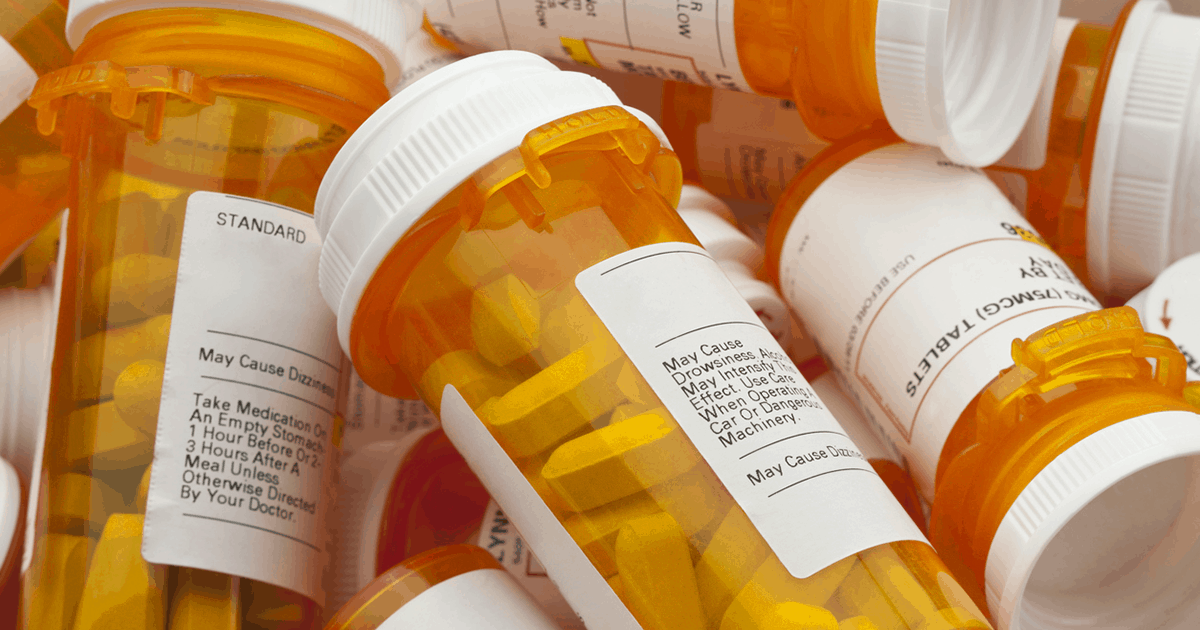 The DeSantis administration has stayed out of legislative PBM battles until now.
Gov. Ron DeSantis, who lashed out at federal regulators and said they continue to stonewall his plan to import drugs from Canada into Florida, says he will push the Legislature to impose new regulations on prescription drugs in an effort to bring down prices.
Announced on National Pharmacists' Day, the move will give DeSantis another chance to say he's tackling the thorny issue of prescription drug pricing ahead of a potential campaign for President later this year.
It's the first time the DeSantis administration will delve directly into a legislative battle over pharmacy benefit managers (PBMs) — organizations that represent health insurers and negotiate with drug manufacturers.
The legislative package will include proposals to prohibit PBMs from mandating consumers use mail-in pharmacies. It also bans PBMs from using a "narrow network" of pharmacies that only includes ones affiliated with PBMs.
The state will also require drug manufacturers to report and "justify" price increases to the state.
"We are going to do the most comprehensive transparency legislation in regards to prescription drugs," DeSantis said during a press conference held in the retirement enclave The Villages. "We are going to protect consumers."
Helen Sairany, Executive Vice President and CEO of the Florida Pharmacy Association and member of EMPOWER Patients, commended DeSantis.
"With the 2023 Legislative Session on the horizon, we look forward to working with Gov. DeSantis, Florida Department of Health Secretary Joseph Ladapo, and other stakeholders to keep PBMs in check, empowering patients and putting their best interests — their health — first."
During his press conference announcing the proposal, DeSantis also said he would be proposing additional "protections" for people who do not want to take vaccines or wear masks. He did not disclose any specifics.
DeSantis during his first term backed an effort to create a drug importation program, but the state has been unable to get needed federal approval from the U.S. Food and Drug Administration (FDA) to get it up and running. The DeSantis administration last August filed a lawsuit over the delay.
"The FDA has stonewalled us on this for two years; literally all they have to do is sign on the dotted line," DeSantis said.
There has been a push to crack down on PBMs for several years in the Legislature, one the administration has stayed away from.
In 2018, lawmakers approved limited regulations on PBMs, requiring them to register with the Office of Insurance Regulation (OIR). That legislation also banned so-called "gag clauses," which prevented pharmacies from selling drugs to patients at a lower price than the one negotiated by their insurer's PBM. Proponents of that provision claimed that in some cases, the negotiated price was higher than it would be for an uninsured patient.
While the 2018 bill required PBMs to register with OIR, it did not give OIR the authority to oversee PBM operations, such as audits, which PBMs conduct to ensure pharmacies comply with contracts.
Efforts in 2021 to empower OIR to regulate PBMs — and ban spread pricing — failed. Lawmakers in 2022 passed a pared-back version of the proposal that moved enforcement issues from the Department of Health to OIR to enforce audit provisions. And that new law established penalties for PBMs that failed to register with the state.
Katie Scanlon, senior director of pharmacy administration for Publix, appeared with DeSantis to back the new proposals going after PBMs. Scanlon, who said the supermarket chain operates 785 pharmacies, called the legislation a "critical first step to ensure that Floridians have access to their medications at the lowest price possible and at the pharmacy that they choose."
DeSantis this summer issued an executive order directing the Agency for Health Care Administration and the Department of Management Services to audit the PBMs used by Medicaid managed care plans and HMOs and insurers that operate in the state group health insurance program.
One critic of PBMs, National Association of Chain Drug Stores (NACDS) president and CEO Steven Anderson, did not mince words.  
"Governor DeSantis is right to stand up for Floridians by leading on pharmacy benefit manager (PBM) reform, said Anderson. "'PBM' should stand for pharmaceutical benefit manipulation because middlemen and payers are profiting at Floridians' expense. Patients deserve more affordable access to medicines. Patients deserve the best value of care from the pharmacy and pharmacist they choose. Patients deserve to not choose between the necessities of life and their medicines. Patients deserve the discounts that PBMs and payers are pocketing rather than passing them on to patients. Patients deserve accountability from middlemen who interfere with their choice and access to care.