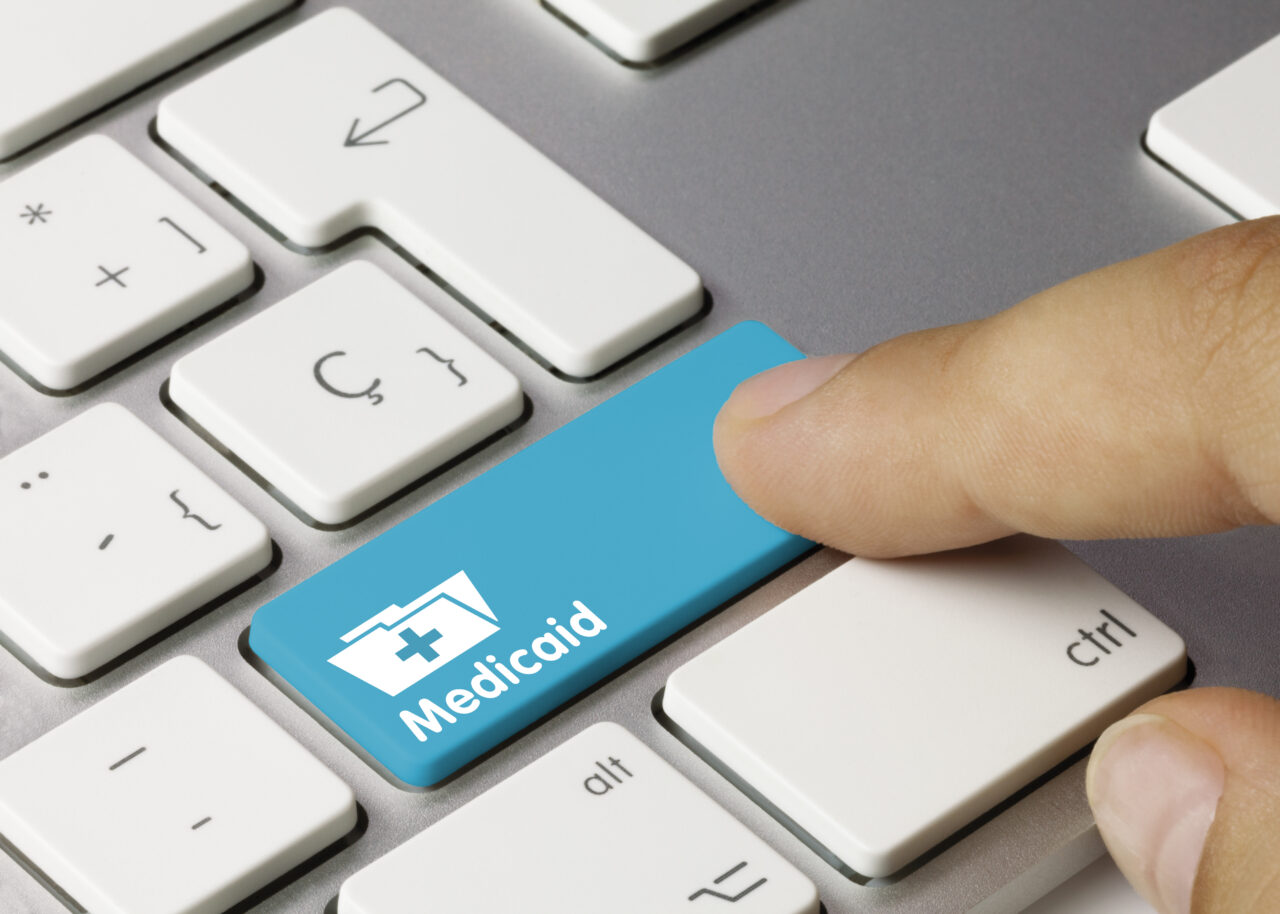 'The worst thing we could do is create panic in this process.'
As many as 1.75 million Floridians could lose Medicaid coverage once the state begins taking steps on April 1 to return its Medicaid program to pre-pandemic levels.
Appearing before House and Senate health care panels, officials in the administration of Gov. Ron DeSantis said Florida will focus its efforts on removing 900,000 residents who no longer qualify for the program, either because they aged out, left the state, or earn too much to qualify for the safety net program for the poor, elderly and disabled.
The state will first start purging from the program ineligible beneficiaries who haven't availed themselves to any of the health care Medicaid covers. The DeSantis administration will then focus on disenrolling ineligible beneficiaries who have been receiving care but no longer qualify for Medicaid.
"They will probably come off relatively quickly," Florida Medicaid Director Tom Wallace told members of a Senate health care spending panel Wednesday.
After removing 900,000 ineligible people from the program, the state will begin Medicaid eligibility redetermination efforts on another 850,000 recipients who haven't provided the state with ongoing pertinent financial information during the pandemic.

In all, 1.75 million people may lose Medicaid coverage, according to the rewinding document posted on the Department of Children and Families website.
Georgetown University (GU) Health Policy Institute Center for Children and Families Executive Director Joan Alker said she was still reviewing Florida's 43-page plan, but noted "that's a heck of a lot of people."
Alker's group last year published a report that found children in Florida are "are especially at risk" of losing their health care coverage as the public health emergency winds down and the federal government pares back requirements for states to maintain continuous Medicaid eligibility.
Overall enrollment in Florida's Medicaid program has ballooned by 50% since spring 2020 due to the federal government's mandate that people enrolled in Medicaid during the pandemic be provided continuous coverage.
With the passage of the 2023 Consolidated Appropriation Act, though, states can begin removing beneficiaries who no longer meet the income or asset requirements for the coverage. But states that choose to disenroll people will lose access to the 6.2% increase in federal dollars Congress agreed to provide to fund the safety net health care program.
Throughout the pandemic, Congress agreed to increase the amount of federal Medicaid matching funds by 6.2%. The 6.2% hike is phased down to 5% starting April 1. it's further pared back to 2.5% on July 1 and to 1.5% on Oct. 1.
Wallace said that following the economic downturn in the wake of the pandemic, more than 100,000 children were transferred from the Florida KidCare program to Medicaid.
"We'd expect that some of these under 18-year-olds would transition back over to the (Florida KidCare program)," Wallace said.
KidCare is an umbrella name for a number of subsidized health insurance options based on a child's age. Unlike traditional Medicaid, Florida KidCare has cost-sharing requirements. It is the option for children whose families are working and therefore earn too much to qualify for Medicaid.
Medicaid is a safety net health care program funded jointly by the state and federal governments. While states must adhere to certain federal law and rules, Medicaid programs are designed and operated by states.
Medicaid eligibility in Florida is determined by many factors including family circumstances, assets and income. Pregnant women can earn up to 185% of the federal poverty level and qualify for Medicaid during their pregnancy and, after Florida took advantage of a Medicaid extension, so can postpartum women for up to one year following their delivery.
The cap for Medicaid eligibility for children aged one through 18, however, is 133% of the federal poverty level. For the elderly and disabled, the income eligibility is set at 88% of the federal poverty level.
As of Dec. 31, 2022, there were more than 5.6 million people enrolled in Florida's $36 billion Medicaid program.
Meanwhile, Alker also wonders whether the state updated its systems to reflect the new 2023 federal poverty guidelines published earlier this week. The new guidelines were adjusted to allow families to keep up with inflation. To that end, the 2023 annual poverty threshold for a family of three increased by $1,830 from $23,030 to $24,860.
"When they are checking families' income, they have to use this new standard, which will make some of these 900,000 likely eligible now," Alker told Florida Politics.
While Wallace predicted the state would be able to remove the 900,000 people it says are ineligible rather quickly, it will take longer to determine the eligibility for the other 850,000 Medicaid beneficiaries whose status is not clear.
The state does not know whether these individuals still qualify because they haven't responded to the state's ongoing efforts throughout the pandemic to continue to remain in contact and collect pertinent information.
Before Wednesday, the DeSantis administration had not publicly shared how the state planned on paring its Medicaid program back to pre-pandemic days.
But DCF Assistant Secretary for the Office of Economic Self Sufficiency Casey Penn said the administration had a well-coordinated communication plan and that the state has been working with "its industry partners."
"The worst thing we could do is create panic in this process. We have a process. This is back-to-normal business operations. We want to make sure we communicate that clearly to individuals," Penn told members of the House Health and Human Services Committee Wednesday. "If they are still eligible for Medicaid, they can maintain that eligibility."