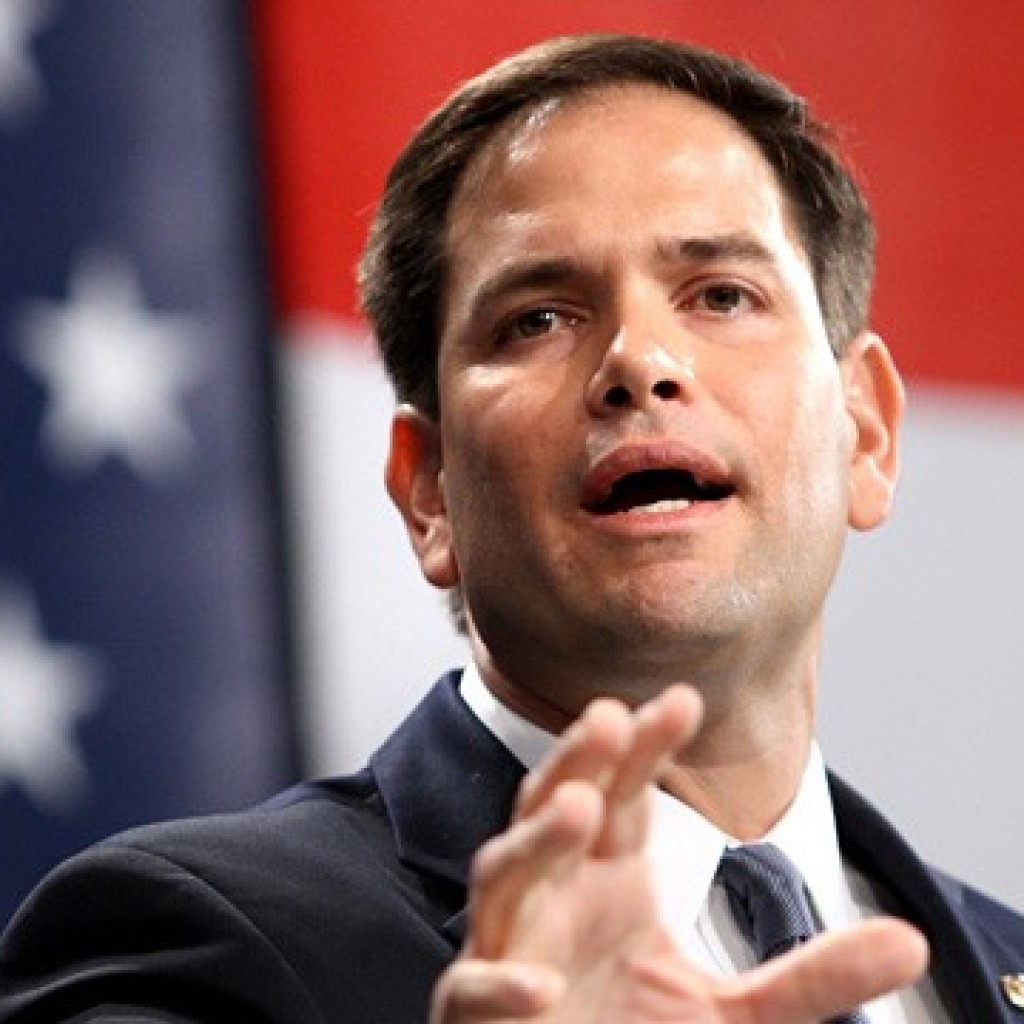 Although nobody has been more critical about the recent diplomatic breakthrough between the White House and Cuba than Marco Rubio, the Florida Senator admitted at the end of today's 3 1/2 hour hearing on Cuban- American policy that the new changes do have a silver lining – for now, he says, when there are human rights abuses on the communist island, those abuses are now featured front and center in the mainstream media in the U.S.
Rubio is the chair of the Senate Foreign Relations Subcommittee on Western Hemisphere, Transitional Crime, Civilian Security, Democracy, Human Rights, and Global Women's Issues. On Tuesday that committee heard from members of the State Department and Cuban activists about the recent change in policy at a hearing in Washington.
"We know human rights abuses are still a heart wrenching problem," said Barbara Boxer (D-California), referring not only to Cuba but to nations like Vietnam and China, communist countries with abysmal human rights records who the U.S. does have diplomatic relations with. "These abuses are a sin against humanity," she said. "But I believe we give them hope (and) the possibility of being empowered" by establishing such relations.  Looking over at Rubio and ranking Senate Foreign Relations member Bob Menendez (D- New Jersey), she said the Senators represent the status quo which has cut the U.S. off from Cuba for over five decades, "and the status quo has not worked."
Roberta Jacobson, Assistant Secretary of State for Western Hemisphere Affairs, and Tom Malinowski, Assistant Secretary of State for Democracy, Human Rights, and Labor, were the first guests who came to testify and answer questions from the committee.
Jacobson said that full normalization of relations is a process that will take years, something she said she made clear to Cuban government officials when she sat down with them in Havana last month.  But she said that the reestablishment of relations is a first step that enables the U.S. and Cuba to have the conversations to ultimately get to full normalization.
Malinowski, previously the Washington Director for Human Rights Watch, told Senator Jeff Flake (R-Arizona) that Cuba was the only country in the world that the U.S. bans its citizens free access to travel to. There are countries that ban Americans from traveling to, such as North Korea, but Cuba is the only place where our own government prohibits travel (There are specific licenses that enable U.S. citizens to travel there).
"We have no illusions about this," said Malinowski at one point during the hearing. "Authoritarian regimes don't give up power involuntarily. Change comes by making the Cuban people less dependent on the Cuban state for their livelihood."
But Melendez, like Rubio a Cuban-American who strongly opposes any outreach to the Castro government, tore into Jacobson, claiming that the Obama administration elicited "nothing in return" from the Castro government in agreeing to reestablish relations in December.
A key change that U.S. advocates for better relations between the two nations believe is that the Cuban government must be removed from the U.S. list of State Sponsored Terrorists. But Menendez asked if the Cuban government was still providing sanctuary to JoAnne Chesimard, a 67-year-old New Yorker who shot and killed a New Jersey state trooper while a member of the Black Panthers and Black Liberation Army in 1973. Chesimard is currently on the FBI's list of Most Wanted Terrorists.
After Jacobson acknowledged that the Cuban govt. has provided her such sanctuary, Menendez said that was a serious issue that the White House must acknowledge.
Senator Corey Gardner (R-Colorado) brought up the number of detentions of citizens committed by the Cuban government. The statistics indicate that those numbers have actually increased in recent years, not slacked off. Malinowski admitted for the first time publicly that there have been at least 140 such detentions since December 17, when the breakthrough in relations was announced. "The nature of the Cuban regime has not changed," he said.
When queried by Rubio if he could come up with one example of how a country's human rights record improved by more engagement, Malinowski said his native country of Poland in the 1980's fit into that category. Rubio seemed surprised by that response and said, "We'll examine that later."
Four Cuban human rights activists were invited to testify during the second portion of the hearing. They were Rosa Maria Paya, from the Cuban Christian Liberation Movement and daughter of slain dissident Oswaldo Payá Sardiñas; Berta Soler, president of the opposition movement known as the Ladies in White; Miriam Leiva, a human rights activist and independent journalist; and Manuel Cuesta Morúa, a spokesperson for Arco Progresista and Coordinator of Nuevo Pats
"I think this new policy, this new dialogue could be good if it is addressed with transparency, not more secrets," said Paya. But she said that reengagement between the two countries would only be positive if it is actually between two free countries, and not one, which is currently the case.
Manuel Cuesta More said the new policy would not bring any more freedom to the people of Cuba.
The hearing lasted nearly 3.5 hours, and towards the end many members of the subcommittee were no longer present at the hearing.
Senator Menendez called that regretful, saying this was the part that his Senate colleagues needed to hear, "Because there is this romanticism, but not the harsh reality of heroic individuals who everyday languish in Cuba," he said. "This needs to have the equal stature."
Rubio concluded the hearing by saying "We've spent more time on Cuba today than in the four years I've been here."