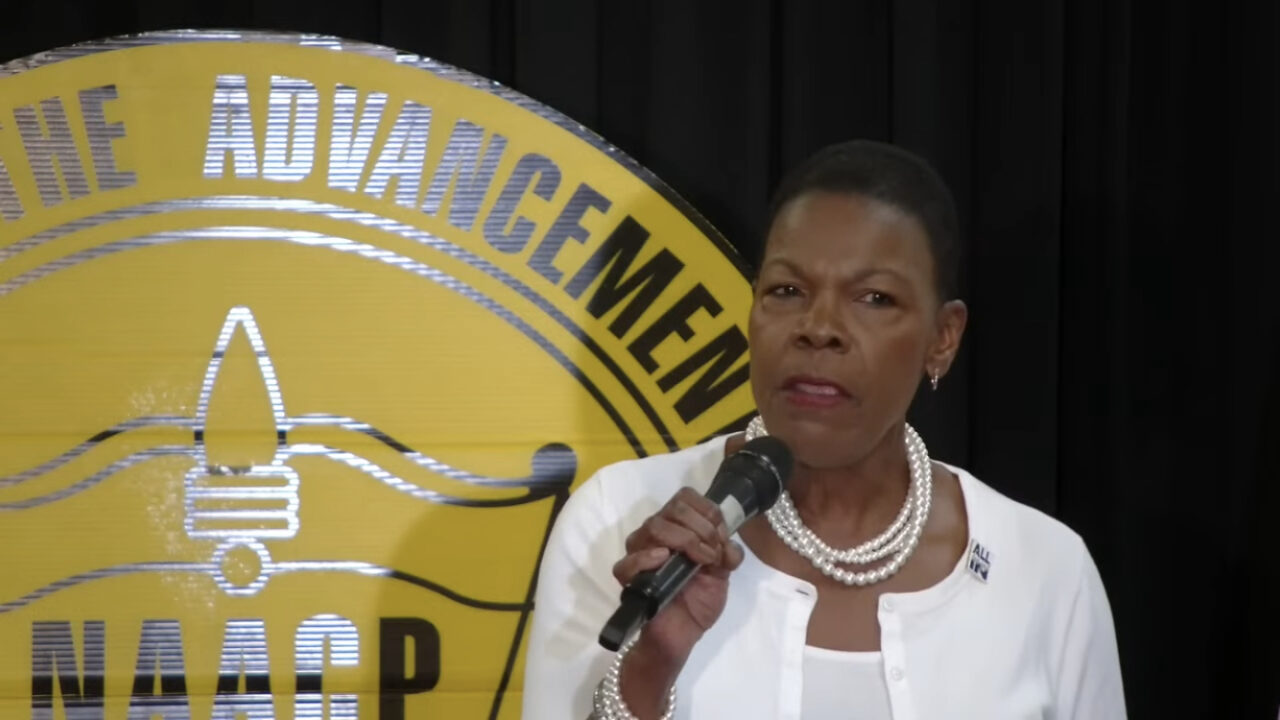 Republicans no-showed, while Democrats and independents had their say.
Candidates for Jacksonville Mayor addressed a forum hosted by the local NAACP Monday night.
Democrats Donna Deegan and Audrey Gibson, No Party Affiliation candidate Omega Allen, and write in candidate Brian Griffin offered high level remarks on their vision and intentions in office, at a forum skipped by Republicans LeAnna Gutierrez Cumber, Daniel Davis, and Al Ferraro.
Much of the talk revolved around housing issues, and everyone agreed they existed.
Gibson noted that places like the Northside, East Arlington, and parts of the Westside were due for improvement via "bundling projects," since the "homes were similar" despite the geographical remove.
"The neighborhoods are all failing pretty much at the same time," Gibson said, noting the Northside's promises were unfulfilled since Consolidation, but other neighborhoods suffered the same fate.
"We're a team. The city's a team," opined Griffin, who was born and raised in Central America, where there wasn't this "division" and "separation of people" he sees in the United States.
"I've been very frustrated," said Deegan, the front runner in all polls of the race so far. "I'm just weary of watching the same people get the same things over and over again while everybody else just gets left behind."
Affordable housing was a topic that likewise brought wide agreement.
"We do not put resources into affordable housing in this city," Deegan said. "It starts with making an investment."
Griffin suggested the city buying a big piece of property and letting builders each build a couple of houses on it, which he envisioned the city eventually being able to buy outright.
Allen noted that the city's Neighborhoods Department offers help for citizens to get into homes now, urging the city to bring together builders, developers, and citizens to "figure out a solution that is workable and equitable for everybody concerned."
Frustrations over procurement were voiced also.
"We cannot have this happening over and over again, year after year, and you cannot get help from the one place you were supposed to get it from," Deegan said, advocating for change.
"Not only do I feel your pain, I've experienced your pain," said Allen, a general contractor by trade, who vowed to "revamp" leadership in city departments and "get rid of the dead weight."
"I have to agree with Donna: new leadership," Allen added.
Skyrocketing housing prices, out of the reach of many, were again discussed, with a cap proposed by an audience member.
Gibson noted that one solution was already implemented by builders, who sometimes go cheap on appliances and fixtures on builds in certain areas, but that a governmental cap on housing prices was unheard of.
"Investment property is hot," Gibson noted. "Someone will come in and offer three times the value of the property. That's why we need to rein in these investors … they're buying and charging astronomical rent."
"In a free market, you can't change a whole lot," Griffin said, before proposing an elimination of "redlining" and "making it easier to get loans."
Crime and public safety also had their moment.
Gibson stressed her ability to "work with the Sheriff" to address violent crime on "data driven" solutions. Allen noted her belief in "community policing." Deegan advocated a "multi-pronged approach," citing the Jacksonville Journey program under the John Peyton administration as an example of that.
"An ounce of prevention is worth a pound of cure," Deegan said.